As you may be aware, I am always trying to raise awareness of the best gluten free travel destinations. I recently blogged about my gluten free trip to Jesmond and today's adventure takes us to Devon.
The base for this trip was Hawkchurch Spa, part of Darwin Escapes. We stopped in one of their lodges for the weekend, with the aim to explore everything 'free from that; Devon had to offer.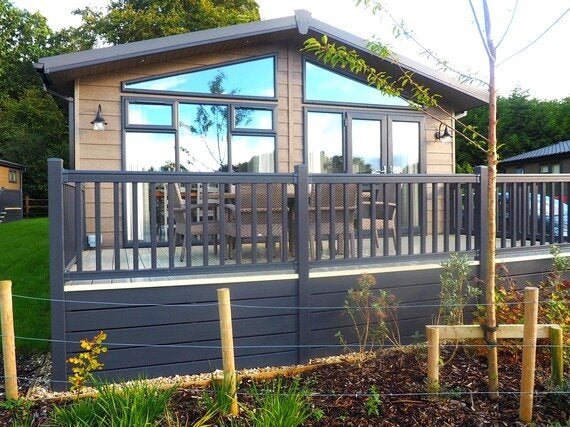 We stayed in a pet-friendly Coleridge Lodge; which came equipped with 3 bedrooms and 3 bathrooms-perfect if there's a group of you and you don't want to get on top of each other. Our lodge also had a log fire, a kitchen with all the mod cons (you usually tend to get Ikea stuff with these kinds of places but our equipment was top notch) lounge and an outdoor veranda area (some of which come with hot tubs too; depending on which one you booked). As someone with multiple intolerances, an inviting kitchen area is great during a holiday- it gives you a bit of flexibility with not constantly having to worry about finding somewhere to eat. (Tip: We did search in vain for a local takeaway on the first night but the local tesco is only ten minutes away) Outside the lodge, the resort offers a restaurant, a small shop, a hydrotherapy pool, gym and spa treatments.
How Free-From friendly was it?
The resort and the surrounding area were amazingly free-from friendly. The local tesco in Axminster has a great free-from aisle and the resort itself has a small shop that stocks things like gluten free pasta. The on-site restaurant's menu catered to all 14 allergens and nearby seaside resort Charmouth had plenty of gluten free options too.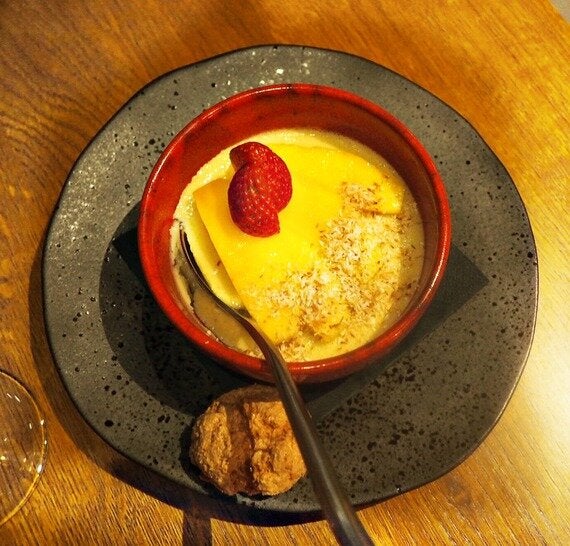 Obviously a massive advantage to lodge resorts is that you can cater for yourself but, of course, part of a holiday is getting dressed up and venturing out- and I know those of us with allergies and intolerances are just as desperate to do that as everybody else. The resort's menu featured the standard choices (e.g. chicken and fish) but with some more inventive options too (gluten free and vegan risotto and coconut pannacotta- the latter is pictured above). Our waiter was very attentive and also explained there was a separate area to prepare the food for coeliacs.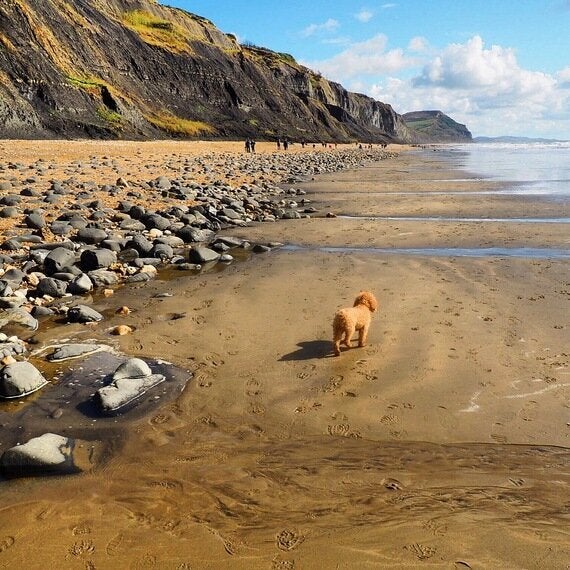 We ventured into Charmouth- a beautiful seaside resort just 10 minutes from our lodge. Charmouth was absolutely stunning- I felt like I was looking at a postcard! If you head to the beach cafe, they offer gluten free cakes and soups and the local Neto in the village also has an ample free from section if you are looking for supplies. We had hoped to venture to Lyme Regis but were so enamoured with Charmouth; we returned back the next day.
A perfect base to explore the Devon coast. It's great to see the resort taking allergies seriously- it would be great to be given a little more information on the gluten-free choices nearby, but thanks to a little googling we discovered there was plenty of options.