Not long ago I shared my guide to a Not long ago I shared my guide to a Gluten Free London Yet, there's plenty of options beyond the big smoke. Today's blog focuses on Birmingham and the best places to try for gluten and dairy free dining.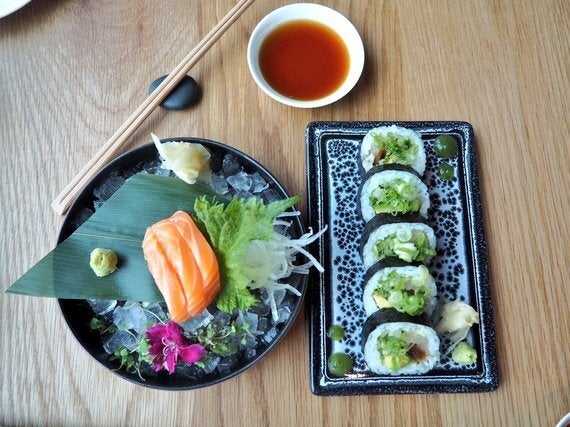 Source: www.abalancedbelly.co.uk
Situated in the swanky, brand new Park Regis hotel (at the top of Broad street) Rofuto is the perfect venue for a romantic dinner. The location is amazing: the glass windows provide an epic view of Birmingham ;making it the perfect place to celebrate a birthday or anniversary. Even more importantly for us gluten free folk: they offer a massive range of sushi; almost all of which is gluten and dairy free. What's more, our waiter was extremely knowledgeable about different allergens and explained how the sushi was made differently to most places- making the gluten free choices so much wider
2. The Stables, Near Grand Central
Situated at the back of Grand Central, The Stables is the perfect place for after-work or post-shopping dining (and a cheeky glass of cider). It offers an extensive pizza menu- all named after local landmarks which is a fantastic touch- and what's more every pizza can be made both gluten and dairy free. The atmosphere and decor in this restaurant are very laid back and has 80 different types of cider on offer. It really has something for everyone.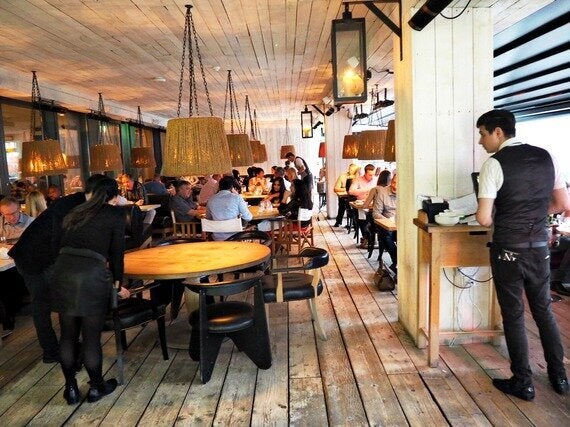 Source: www.abalancedbelly.co.uk
Located in Brindley place, BANK offers an amazing menu that is fresh, healthy and naturally free of many allergens. The outdoor seating area is perfect for alfresco dining while sipping a glass of prosecco. BANK offer a dedicated gluten free menu but our waitress was happy to offer suggests on how dishes could be further adapted for other allergens, such as dairy. What is great about BANK is that the emphasis is on great, naturally healthy produce; offering dishes such king prawn cocktail and seabass and baked sweet potato. The menu is a little pricey but with great views of the canal and excellent quality ingredients, you get what you pay for!
Pho, a chain offering Vietnamese street food, is definitely the place to go for some post-shopping noodles. Almost all of the menu is gluten free and dairy free and they've been accreditated by coeliac UK. Try a steaming bowl of chicken noodle broth for the ultimate rainy day cure.
5. Henry Wong's, Harbourne
This upmarket Chinese restaurant (located in Harbourne) offers an extensive gluten free menu; with lots of favourites on offer. Think yuk sung, sweet and sour chicken and even gluten-free cheesecake! If you've been missing your Saturday night takeaway, then this place will fill the spot!