Even if you're staying close to home this winter you can still take your tastebuds on a far-flung adventure. From Italy to Greece to the Middle East to North Africa, these recipes will transport you to the sunny Mediterranean Sea.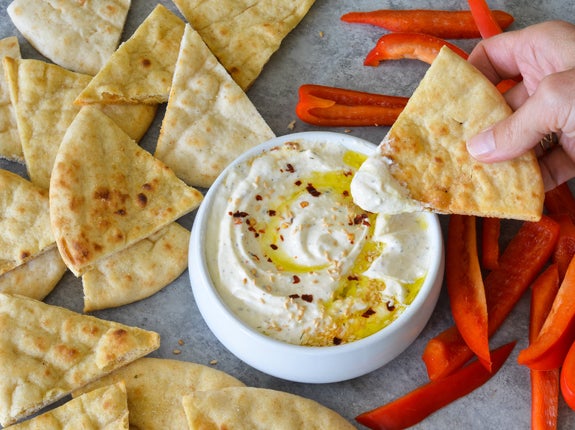 This is an American riff on htipiti, the salty, tangy feta spread that's typically served as part of a Mediterranean mezze. Serve it with sliced vegetables and toasted pita wedges, and garnish it with crushed red pepper flakes, toasted sesame seeds, and olive oil. GET THE RECIPE.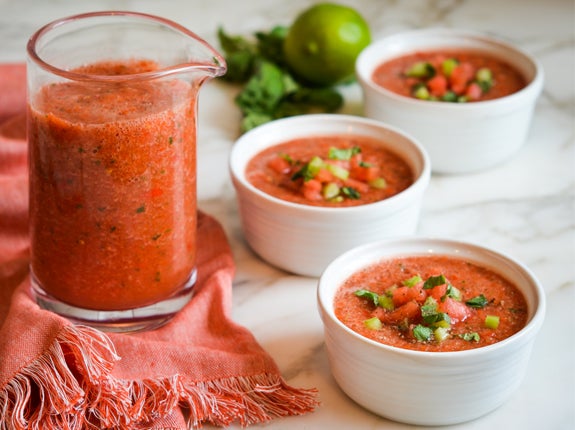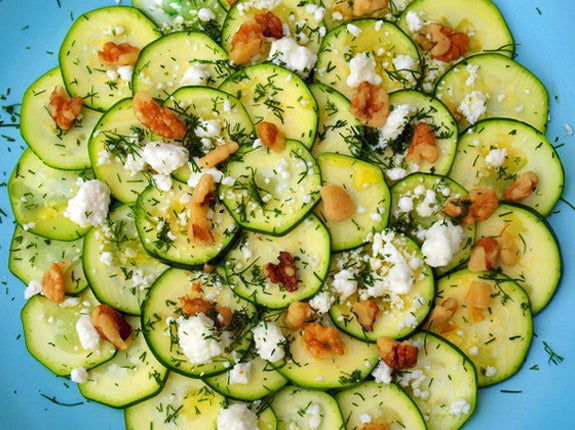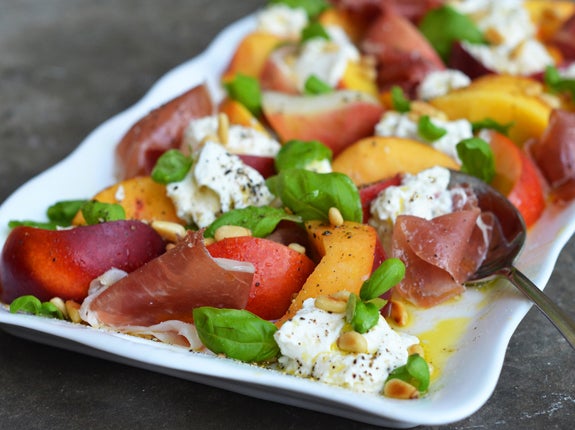 Meaning "buttery" in Italian, burrata is a fresh Italian cheese made from mozzarella and cream. This fun play on the Caprese salad is a great way to enjoy it. Sweet peaches make a luscious stand-in for tomatoes, as they contrast the saltiness of the prosciutto, richness of the pine nuts, and acidity of the vinaigrette. This salad makes the the perfect "company dish" for a summer BBQ. GET THE RECIPE.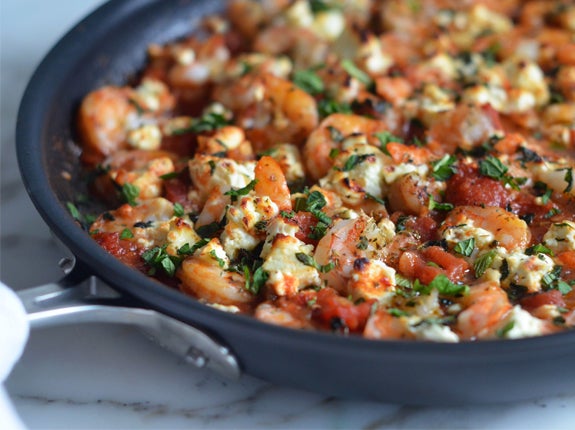 For this dish, you begin by making a quick Greek-spiced tomato sauce on the stovetop. Then you nestle the shrimp in the sauce, top it with chunks of feta, and slide it into the oven to bake. Before serving, you flash the pan under the broiler to brown the cheese and sprinkle the whole lovely dish with fresh mint. The sauce is plentiful and packed with flavor so be sure to serve lots of crusty bread on the side to sop it up. GET THE RECIPE.
6. Bulgur Salad with Cucumbers, Red Peppers, Chickpeas, Lemon and Dill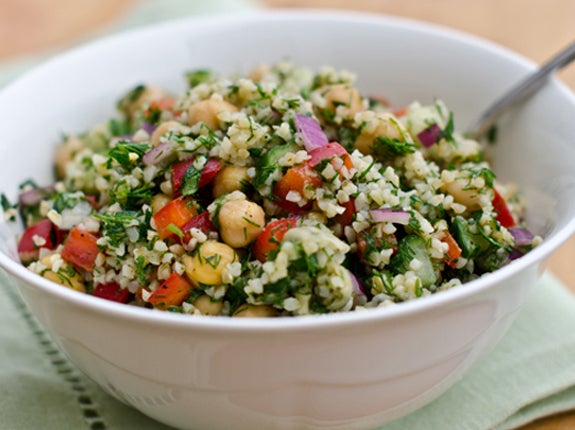 Made with bulgur, fresh herbs, chopped vegetables and buttery chickpeas, this Middle Eastern-style salad is like a bulked-up tabbouleh. I like to make it over the weekend and keep it in the fridge all week long for healthy lunches. GET THE RECIPE.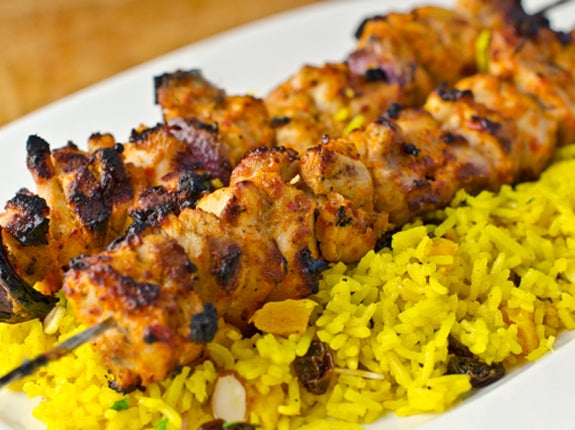 In this crowd-pleasing entree, chicken thighs are marinated in a tangy blend of yogurt, lemon, garlic and spices, then grilled on skewers until golden brown. Serve it over rice or a Greek salad, and always make extra — the first time I made this dish for a crowd, I actually ran out of food! GET THE RECIPE.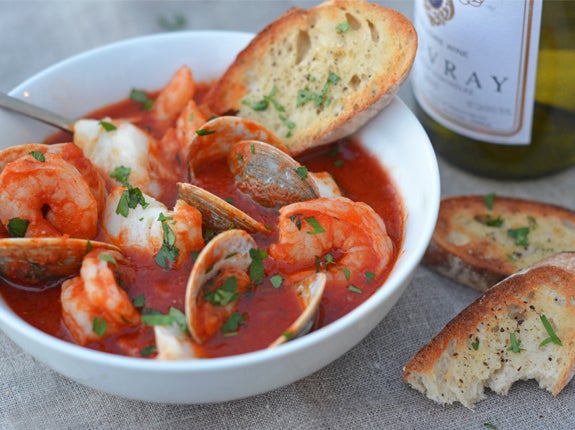 Brimming with fresh seafood in a tomato and wine broth that tastes like the sea, cioppino (pronounced cho-pee-no) is a rustic Italian-American fish stew. Serve it with garlic bread or a baguette for sopping up the broth — and don't forget a second bowl for shells and plenty of napkins. GET THE RECIPE.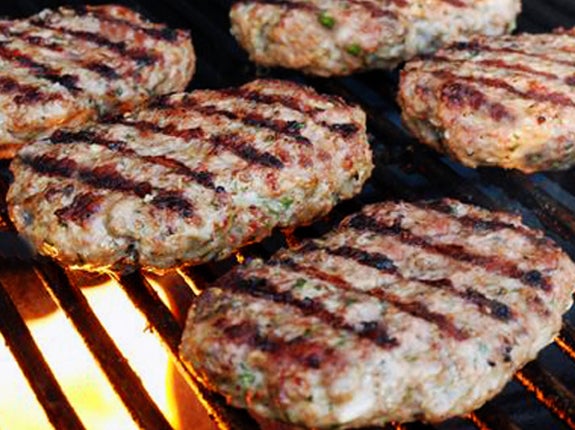 If you like Greek food, you'll love these flavorful lamb burgers topped with tzatziki, feta, tomatoes, red onions and shredded lettuce. They're perfect for entertaining, especially if you're looking for a fun and sophisticated alternative to your standard cookout fare. GET THE RECIPE.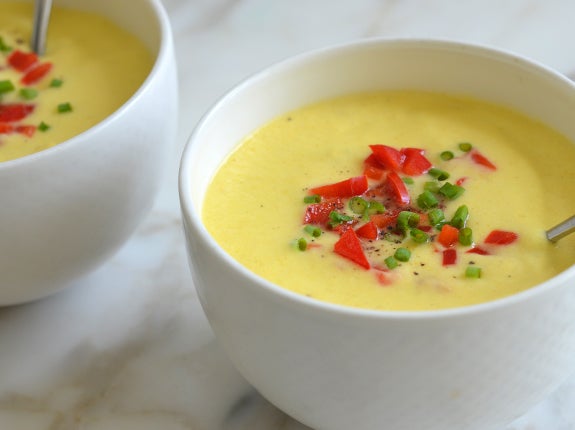 This recipe is adapted from Oleana chef Ana Sortun's inspiring cookbook, Spice: Flavors of the Eastern Mediterranean. With its silky texture and pure tomato flavor highlighted by a touch of curry powder and turmeric, it's a perfect example of Sortun's brilliant use of spices to create rich, full Mediterranean flavors that leave you feeling satisfied. GET THE RECIPE.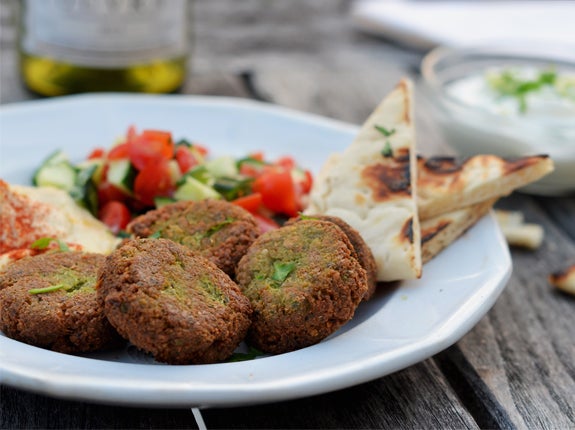 A popular vegetarian dish eaten throughout the Middle East and one of my all-time favorite street foods, falafel are deep-fried balls or patties made from ground chickpeas or fava beans. They're traditionally stuffed in a pita or served as part of a mezze platter (an assortment of appetizers) with hummus, tahini sauce, and yogurt sauce. Surprisingly, they're easy to make at home. GET THE RECIPE.