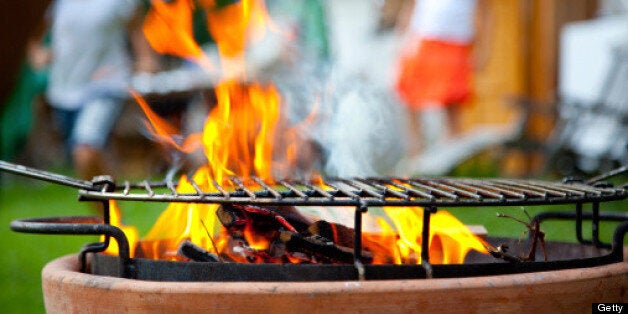 Dust off the skewers and fish out the salad bowls - Barbecue weather is here
Summer has finally arrived and what better way to celebrate than to welcome the British barbecue season. To ensure your get-together goes off without a hitch here are a couple of tips and essentials, leaving you with time to make the most of summer and all the outdoor fun that goes with it.
Get things started before your company arrives. There is nothing better than the smell of a flaming barbecue to greet your guests, so throw on a couple of little bits to get things off to a good start. Not only for safety reasons, but it is essential that you remember to man the barbecue. Charcoal black is not a good look for your perfectly marinated feast.
Come on no one likes a headache, so let's get organised. If you are afforded the time and space, get as much prepped and ready in advance. You will be thankful when you've had more time to focus on creating the perfect atmosphere. It is also worth taking into consideration that British weather isn't the most dependable, so ensure you have prepared a backup should the heavens open.
Steel Gazebo with Double Roof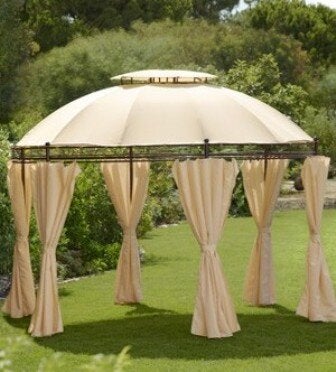 Ever in doubt, keep it simple. Luckily this time of year gives us a wealth of seasonal fruit and veg to choose from, so take advantage of it. Prepare hearty salads, use fruit to compliment meat, such as plums and apples. A little variety is great, but don't to get out of control by attempting to cook too many different options. Trouble free alternatives work, so try roasting stuffed peppers or making sweet potato fries to accompany. Also, take the heat off the barbecue by setting out a couple of easy starter nibbles and dips.
Fire master (barbecue man), it is important to know your barbecue, taking time to find the cooler and hotter spots. You will find this pivotal when juggling a number of different meals.
Once you have started cooking pay special attention to your meat and fish. How does it look? Give it a prod to check tenderness and ensure that fish doesn't flake apart. Also try cutting into the centre to check the meat is cook through and juices run clear. Also, don't be a rookie and forget the seasoning, as salt and pepper are as important as the meat itself.
Finally, once cooked, cover and rest the meat for a while on a warm tray. This locks in all the juices and flavours to ensure a succulent, tender meal.
Think outside the beer box. In the hot weather why not serve up quirky alternative beverages in addition to barbecue staples, like wine and beer. Products such as, Parrot Bay frozen cocktails create a cool 'Tiki' vibe and are a much needed refreshment in the scorching weather. If providing non-alcoholic selection for your guests is proving a challenge, then simple, light options are always a delight. I would opt for something like San Pellegrino Limonata, Aranciata and Aranciata Rossa cans.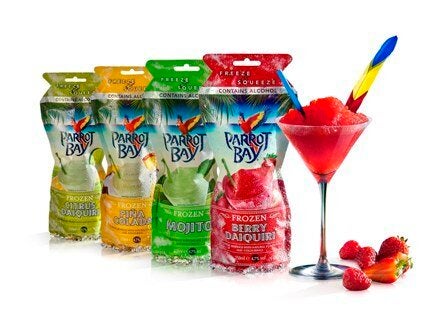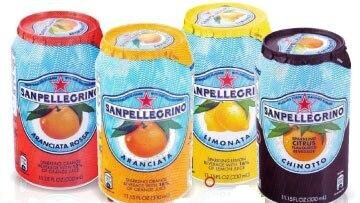 Inject some competitive spirit into your party with a selection of outdoor games. Games and team activities are a great way to bring the party together, especially when you have guests who aren't acquainted with each other. Games like this giant Pimm's Tumble Tower from Uber Games are great and will never get old. Take it in turns to remove the polished wood pieces whilst trying not to make the tower tumble.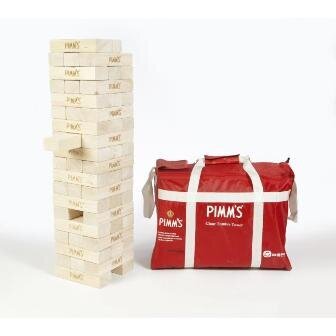 A quick recipe from Social Pantry to get you started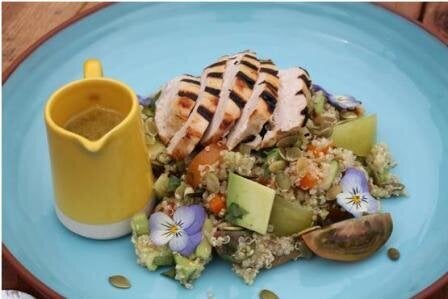 Grilled Chicken Breast, Avocado, Quinoa, Yellow Tomato & Sunflower Seed Salad
Served with a Lime and Coriander Dressing
1 ripe avocado (and a splash of lemon juice)
¼ butternut squash - diced - and a sprig of rosemary to roast
Handful of sunflower seeds
200g cherry tomatoes or colourful heirloom tomatoes
50ml fine quality olive oil
Juice of 2 Limes, zest of 1 lime
¼ Bunch of chopped coriander
Roast the butternut squash with a sprig of chopped rosemary and splash of olive oil at 180 until golden brown.
Cook the quinoa; bring to the boil in cold water and simmer until cooked to taste. Or cook according to packet instructions.
In the mean time, cut the tomatoes according to the shapes. If using cherry tomatoes, simply slice in half, if using heirloom tomatoes cut each tomato accordingly. It's fun to have a variety of shapes through the salad.
Dice the avocado, cover with a splash of lemon juice to prevent it going brown.
When the quinoa, chicken and butternut squash are cooked, leave aside to cool.
In a bowl whisk the lime juice, lime zest and sugar whilst slowly adding in the oil. Taste the dressing, adding sugar and oil according to taste. Lastly add in the chopped coriander and mix through.
In a bowl mix all the salad elements: quinoa, avocado, celery, butternut squash, sunflower seeds, chopped coriander and edmame beans.
Use half the dressing and mix through.
Mix the salad thoroughly.
Place the chicken breast neatly on top.
Put the remaining dressing in a jug.
Social Pantry is a unique catering company, providing fresh, delicious, and beautiful food to a wide range of clients.
All that is left is to sit back and enjoy.