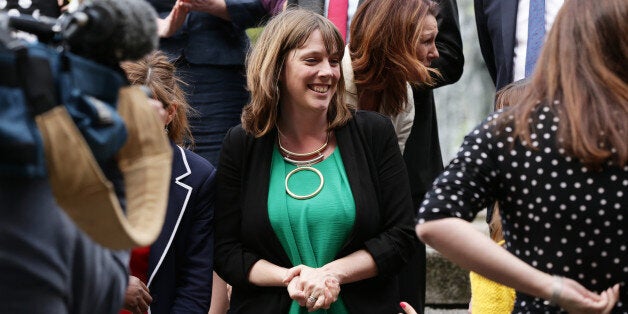 It's another one of those weeks in Parliament when a big vote will occur. Like with the Syria air assault vote the days preceding the event mean that, for MPs like me, my inbox and social media flood with demands on both sides of the fence. I don't mind this, people have little other recourse than to contact MPs. I would ask that people focused on contacting their own MP. I know those sending me emails from their homes in the south with sign offs like, "please listen to me, kind regards, Mrs A Smith, Rose Cottage, Sussex" perhaps don't realise how jarring it is when pitted against hundreds and hundreds of emails with an opposite view from people in my own community.
I want to say that there are few things more maddening than when people demand that I use my conscience to vote. As if I wouldn't. What people mean when they say this is: "agree with my conscience because I am right." Doing the right thing is not an absolute state. People will tell me that things are simple, that there is a simple answer, there isn't. People say that they wish they had my privilege, they know what they would do. Except with my privilege comes everything else: the clamour, the desperate pleading, the threats, the worry and thousands of opinions and presented evidence, none are the same. Also, if we are completely honest, my vote won't make the blindest bit of difference, the government have a majority and the Labour Party has a number of actual Brexiteers.
I campaigned to remain in the EU. My heart is with all of those worried by the result. I wanted to stay in the EU. I want a Labour government. I don't always get what I want, frequently great swathes of the country don't agree with me. Unlike David Cameron I don't just walk away when things don't go my way. I've got a backbone. As a passionate Remainer I can say with some certainty that had remain won the referendum and the Leave MPs had used their votes to vote down the result, I would be first in line to take to the streets and join a revolution. How can I ignore how my constituents and the country voted and not expect the same from them? I'm not surprised some of them feel a bit revolutionary when some of the emails I've received basically call them stupid.
My constituents voted to Leave. They didn't vote Leave because they hate migrants, after all I live in Birmingham. I believe they voted Leave because it was anti-politics. A moment of rare agency to speak up. Imagine if I ignore that. All I'll do is remind them why they feel so disenfranchised. The triggering of Article 50 and my say in it is something hundreds and hundreds of them have written to me to urge me to do. No, I wouldn't vote to ban abortion or bring back hanging if they all did (which I am absolutely certain they wouldn't). I find these straw man arguments tiresome and that they miss the fundamentals of the debate, like when a child steals a biscuit because their brother did, and we all say "would you jump off a cliff if he did". Its' a weak argument because jumping off a cliff is nothing like stealing a biscuit, so obviously not. I'm not voting because they bullied me, I'm voting because I have to listen.
My opponents are the Lib Dems, so the argument that I might vote to trigger Article 50 as an election strategy to save my own skin would be a poor one for me. My vote will create a clear line in the sand, so it does me no favours - although I note with some hilarity that some of the Lib Dem MPs are rumoured to be defying their whip and voting to trigger Article 50. Who would have thought the Lib Dems might say one thing to win votes then do the exact opposite? Shocker.
My constituents wanted to Leave, but they didn't vote to make themselves poorer, threaten their jobs, challenge the car industry where many of them work. So I will not vote for any final deal that does them out of any of that. Nor will I vote on any deal that doesn't allow full citizenship rights to non-UK EU nationals already resident in this country or, in fact, UK citizens living in the EU. I will not sign up to Theresa May's "no deal" that leaves us paying WTO-level tariffs. I have put my name to a number of amendments to this effect for the Bill Committee next week and I will continue to speak up.
I will speak to those I represent throughout the process - each and every house has already had a letter and a survey on their priorities for our exit and this will be the first of many over the next two or so years. Every single one of my constituents who have been in touch from the Remain side (less than 10) have done so with courtesy and no demands. They have suggested amendments, asked me to be aware of certain amendments and expressed concerns on the details and mistrust in the Tories priorities. Their thoughtful nature makes me proud to be their MP.
I have the utmost respect for my colleagues who are voting the other way. I think the ones who gave up their jobs to commit to this deserve praise and support. What saddens me deeply is that I think each member of Parliament has had to make this decision alone, thanks to the complete vacuum of political leadership in the UK today. This situation began with weak leadership and so it continues. I'm not surprised people are so exasperated by politics that they kicked back, I know how they feel.
Bring on all the messages I'll get after I vote about how I'm weak and feeble. Send me letters telling me I sold you out, gave in to the man. Nothing anyone can say will be close to how I've tortured myself over this. Let me assure you my conscience has been exercised.
Jess Phillips is the Labour MP for Birmingham Yardley