When planning your wedding, you'll probably be thinking of ways to make it a truly unforgettable experience. Not just for you and your partner but also for all your guests. The best way to do this is with little personal touches that will make people stop and comment. This could be anything from a handmade veil to your own recipe for cupcakes.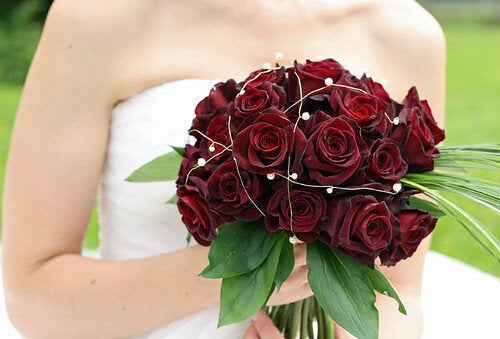 You can give your florist free reign when it comes to flowers but you're likely to get much out of the process if you give a few guidelines. Choose your favourite colours or go for flowers that mean something. The Victorian language of flowers is a great start. For example: Carnations and roses are an expression of love while white lilies and lotus flowers symbolise purity.
These can vary wildly from wedding to wedding. Some people give charity pins, others give sweets. Here are a few ideas for unconventional, personal wedding favours.
• A CD of the bride and groom's favourite songs
• Small bottles of alcohol with a personalised label commemorating the event
• Jars of retro sweets from your childhood
• Flip flops - the perfect dancing shoes for tired feet
• Sunglasses personalised with the details of the wedding
Personalised wedding stationary can be anything from something printed specifically for you in the colours of your wedding to something that tells the entire story of your relationship.
Invitations could have a timeline of where and when you met, when the proposal took place and the details of it all culminating in a wedding. Look for beautiful typography, colour schemes and good quality paper. Take a look at these wedding invitations for inspiration.
There are other types of stationary you need to think about too. If you are serving a selection of food then make sure your menus and name cards match. You could either create these by hand (if you have the time) or get them designed in the same way as your invitations.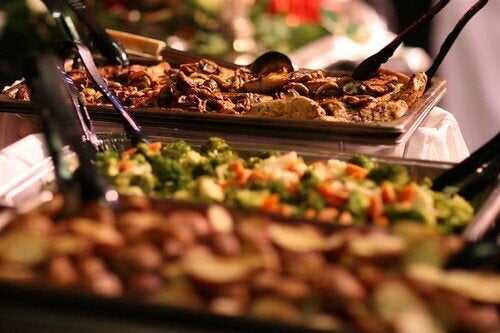 You're probably not going to want to do loads of cooking in the run up to your wedding. Both you and your partner will have other things to think about. Such as getting ready, the act of marriage and what a wonderful day you're about to have.
Tell your caterer about foods you had as a child. You'll probably find that they'll bring back memories for some of your friends and family too.
If you are going to have canapés at your wedding then perhaps go for something modern like miniature varieties of your favourite foods. Mini burgers, toad in the hole, Victoria sponge cakes and Welsh rarebit would all go down a treat.
If you are the crafty type then the décor at your wedding is where you can really show off. You can make things for the wedding venue way in advance.
These could be tea cup candles with your favourite scent, thank you cards featuring a funny saying, jars decorated with ribbon and glitter that could be used as vases, or little favour boxes to go on the tables.
Take your time over how you are going to decorate your venue. Do your research using sources like Pinterest and wedding blogs.
Another personal touch is to have a photo booth at your wedding. Encourage guests to go and mess around in the photo booth, get their photo taken with props of your choosing and pull in friends and family with them.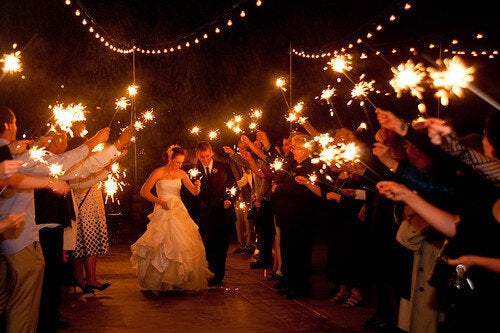 After your wedding you'll get all sorts of fun photos of your guests. The idea of adding props into the equation adds an element of the unknown to the photos. You never know what your friends and family are going to come up with.
Where you can, and if you have the skills, make items for your wedding. These might be small things like favour boxes, place cards and accessories. Get other members of the wedding party involved too. Involving others in the planning process is a great way to get everyone excited about the big day.
Did you add any personal touches like this to your wedding? Or do you plan to?