After traveling to some amazing places on this incredible planet (The Cook Islands, New Zealand, Los Angeles, San Francisco, Thailand, Jamaica, South Korea, Mexico, Cuba, San Diego, Barbados, Hawaii, Florida, Lake Como, Toronto, Palm Springs, Switzerland) it baffles me that France is at the very top of my Favourite Places In The World To Visit list. But it is. France is my spiritual home.
a place in which one feels a strong sense of belonging due to the people, the culture and the way of life.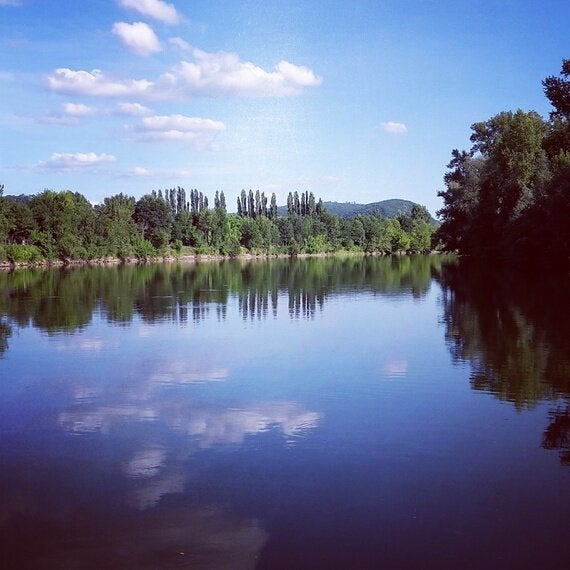 I look forward to our annual road trip to the Dordogne like a child counts down to Christmas. There's no need to hurry (or worry) in France; the roads are clear, the days are long and sunny, the wine's cheap, the food's spectacular, the locals are kind and happy, the bread is out of this world (how do their croissants and baguettes taste so good?), everything is freshly grown and inexpensive. It's the good life, simple yet luxurious (pleasurable not pretentious). The buildings are beautiful, as are the locals. People drink good wine, around-the-clock with healthy, sun-kissed faces and happy, mellow souls. There's also an air of elegance that sits, like a halo, over France and I can't get enough of experiencing life there. Even with my hard-to-conceal amateur accent and badly cobbled together sentences I love speaking French.
After stumbling across the Dordogne a few years ago it's now our once-a-year must visit place.
10 reasons why you must visit the Dordogne
If you like camping you'll lose your mind at the campsites doted along the river. Most have riverside pitches, impressive outdoor swimming pools, manicured lawns, bars, stylish shower blocks, all the mod cons and a stunning view of a local chateau.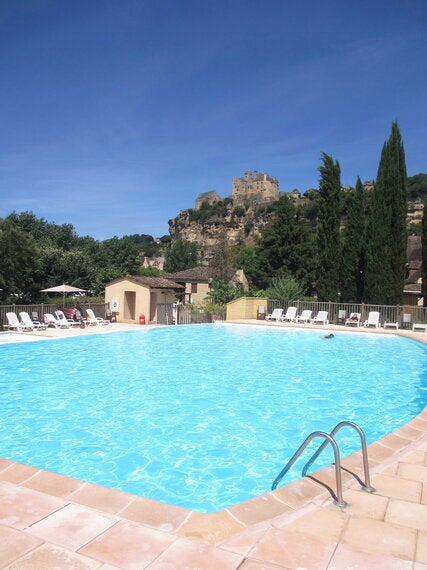 The villages (most hilltop) dotted around the Dordogne are visually striking La Roque-Gageac and Domme are both listed as 'the most beautiful villages in France' and it's instantly obvious why. Beynac and Castelnaud-la-Chapelle are also well worth a visit. We love ambling around them, checking out the chateaux and road testing our French in their cafes and bistros. Domme remains our favourite, the views over the river are incredible, although we found the best croissants we'd ever eaten Beynac's bakery and the ice cream parlour in La Roque is immense!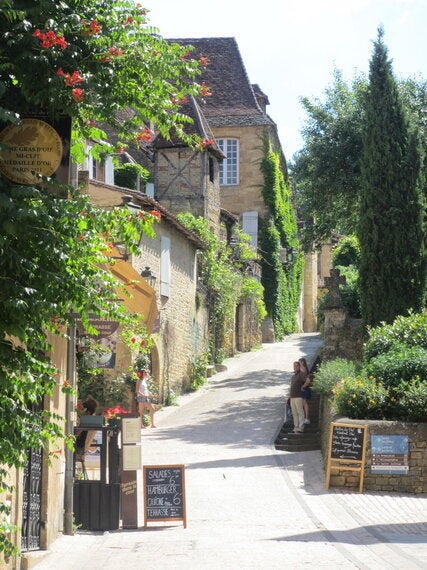 Village market days are not to be missed, bustling with locals and tourists. They're colourful and stocked high with mouthwatering gourmet delights and other charming buys. Sarlat-la-Canéda has the biggest every Saturday, neighbouring villages Domme and La Roque-Gageac have their turn on Thursday and Friday, respectively. We enjoyed Domme's market the most and came home with handmade leather wallets, wicker shopping bags, a variety of spices, cheese, fois gras and a collection of red wine. Local market days are what France is all about!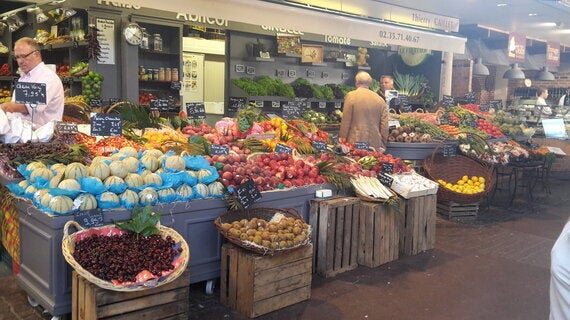 The Dordogne is the place for foodie lovers, you'll find fine French food everywhere. Eating is a big part of the cultural experience - that's how I justify that extra croissant/ pastry/ box of cheese/ bottle of red wine!! It's famous for duck, goose, walnuts, foie gras and truffles, especially the black Perigord truffles. Sarlat and Périgueux are brimming with fabulous restaurants, bistros and world-class chefs. Our campsite even had local chefs visit cooking fresh fish, Thai dishes, traditional French food and sushi.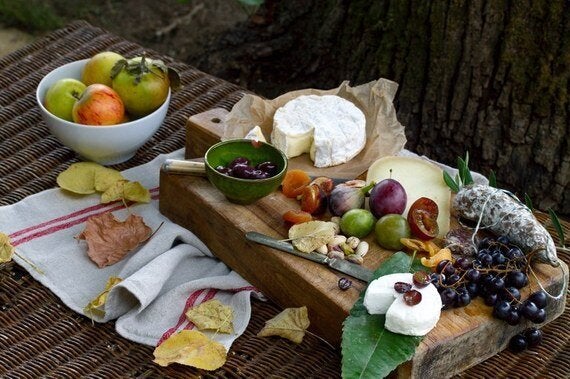 The Dordogne is rumoured to have 1001 castles and chateaux, some right in the centre of pristine, tiny, medieval villages. You can spot them everywhere, gleaming in the sunshine on hilltops, hidden behind trees in the distance or simply just around a riverbank bend. Stunning chateau views everywhere you look.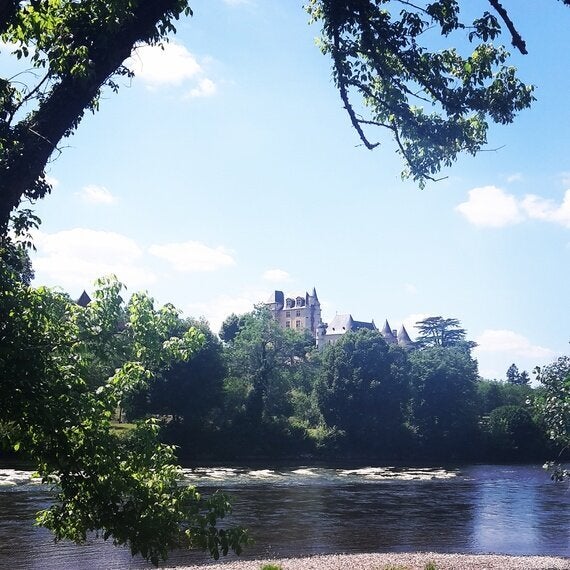 Most people escape to France on a mission to get away from it all. There are so many places along the river where you can do just this, on your own, in a peaceful spot. You can easily find your own private, idyllic stretch of riverbank to set up camp for the day, soak up the sun and watch the world float by.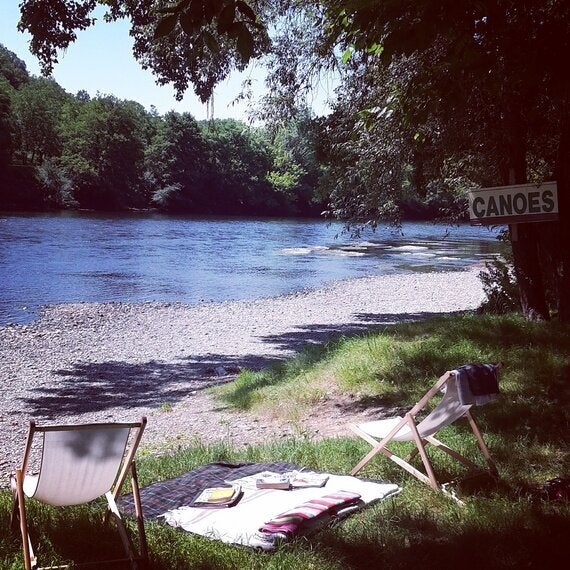 The river meanders, lazily, past spectacular chateaux and alongside picturesque villages in south-west France. One of the best things about the Dordogne is the fact you can swim in it, easily. It's calm, warm and an oasis of fun - ducks, swans and kingfishers often surround you. Ooh and the occasional dog and canoe.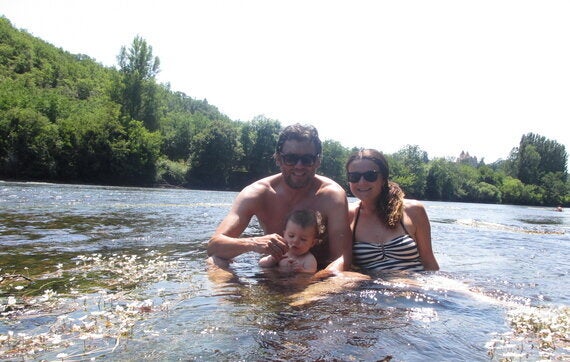 As I said earlier France has an air of charm and grandeur. Beauty can be found everywhere you look... walking past chateaus, along riverbanks, under a bridge, through a cobbled village or simply just driving along a road. We spotted the below sunflower field cycling home from lunch one day. Summer in full bloom...simple stunning.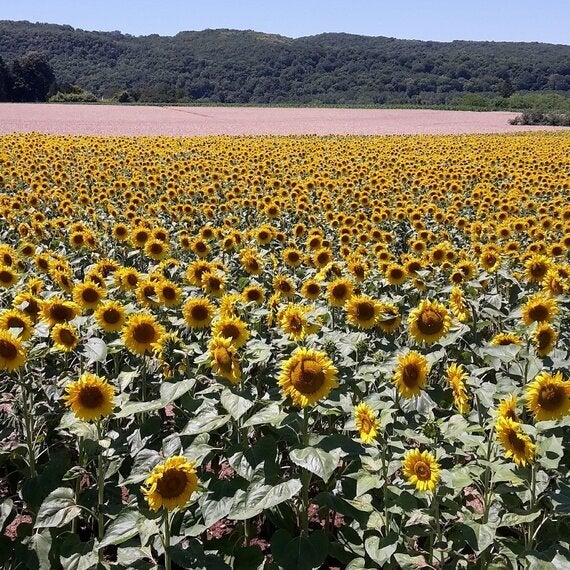 The Dordogne has great summers (unlike the UK), months of soaring high temperatures and abundant sunshine. It was 36 degrees while we were there in June. You can happily visit April to October. Spring is warm, summer is busy and hot (watch out for mid August though when French holiday makers descend). Long summer nights meant we were still soaking up the sun and loving life at 7pm.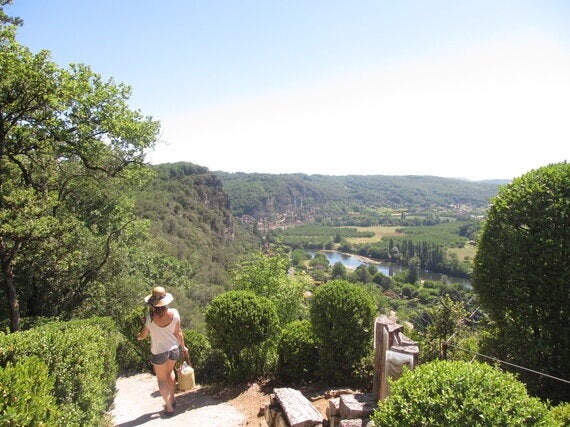 It's impossible to not feel happy and at home camping in the Dordogne. Being able to drive from the UK means you can whack everything in your car and cart it all with you. We arrive loaded with our bell tent, bikes, duvet, pillows, the works. It feels like home from home. Just with better food, better weather and cheaper wine!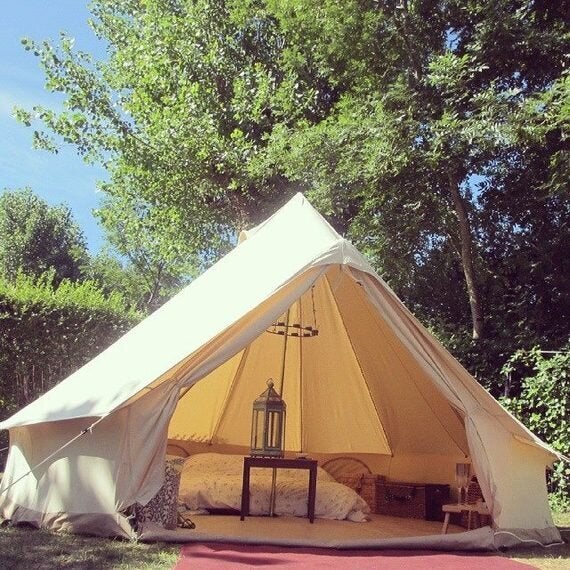 This post was originally posted on my blog www.jessicaloves.co.uk