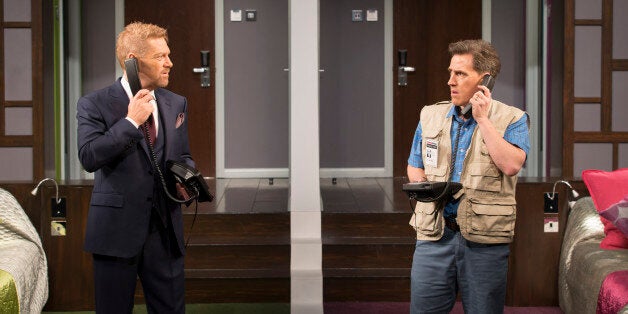 If you're not having enough fun it's probably because you have not been doing the following cultural activities.
The Painkiller, Vaudeville Theatre
My friend said to me "Kenneth Branagh is on ketamine in this play."
I replied, "Ooh yes he does ham the acting up a bit sometimes."
Little did I know he had actually just Googled the synopsis of The Painkiller in advance. Kenneth Branagh is actually on ketamine in this play. I mean not actually, he's doing acting, but one of the characters has cruelly injected his character's bum with horse tranquiliser and it's safe to say he struggles. His trousers fall down a lot. He does funny voices. And he does lots of cuddling on the bed with Rob Brydon.
And it's hilarious. I think the biggest revelation of the Kenneth Branagh season in the West End - where he has taken up residence in the Vaudeville Theatre directing plays from Shakespeare to Rattigan - has been what a talented comic actor he is. We know that he can plant both feet firmly on the floor and bellow out some Shakespeare, but until now we weren't fully aware that he could bring the lols so hard.
It's a silly farce that won't make you leave the theatre demanding social justice, but you will be in a good mood which might make you more in the right sort of mood to demand social justice. It places Branagh as a hitman, paid to take someone out, in a hotel room next to Rob Brydon's lovesick suicidal press photographer, and allows a case of mistaken identity become a domino trail for chaos.
Everyone in it is hilarious - but biggest props go to Claudie Blakeley's delivery of this line to a heartbroken Brydon: "You went to one meeting for premature ejaculation and even then you left early."
I Hope You Like Feminist Rants
I really do like feminist rants. They really are my thing. That's why I love this zine created by the wonderful Abigail Tarttelin.
It's a collection of writings that wants to 'allow women to speak in their own voices', a place where they can be angry and think out loud. And it produces some really frank, eloquent writing (one of the best pieces is from Tarttelin herself, on why men need feminism).
A space to explore longheld assumptions is vital; in one essay, Julia Callahan says she was wrong to think that saying no to abortion and having a child at 15 "was equivalent to a death sentence". It's a boldly honest piece of writing that made me question my own entrenched beliefs.
It feels like the carving out of a really productive, useful space for women to speak. And although the zine's title is self-aware, quoting Zooey Deschanel's character in New Girl, the word 'rant' is so often something we apologise for, a thing we do that we allow people to dismiss, as irrational or just a blowing off of steam. The things written here need more attention than that.
Curtain Call: A Year Backstage in London Theatre, by Matt Humphrey and John Schwab
Theatre is a transitory experience so it makes sense that in all the archives of production shots and rehearsal snaps, there is probably no single image that really captures the feeling of seeing a performance happen or being in a theatre.
I know why now - they've been taking the photos wrong. Curtain Call, created by Matt Humphrey and John Schwab, spent a year taking pictures at London shows, from the audience perspective as well as backstage. And it's genuinely the most captivating photography of theatre as an artform that I have ever seen.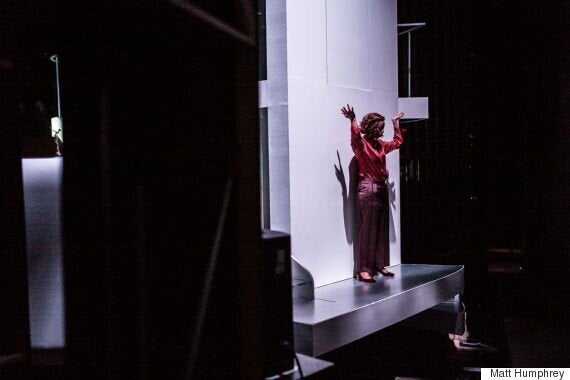 Noma Dumezweni in Linda, Royal Court Theatre - ©Matt Humphrey, Curtain Call 2016
Like theatre itself, the photos breathe life. It's the intimacy, the little details. There's one image of Lia Williams waiting to go on stage to give that incredible performance on Oresteia, and you can see in it all the tension and anxiety and openness and vulnerability of a woman about to go out and bare her soul for three and a bit hours. A picture of the male cast of Jamie Lloyd's Homecoming, taken from the back of the stage, where you can just see shadows and the swirls of rising cigarette smoke evokes the feeling of watching that play. Rory Kinnear coming out of the other side of the conveyor belt when he came off stage in The Trial and the look on his face says he's still on stage.
They're transfixing. I know Humphrey and Schwab might be a bit busy but I think it should probably be in the contract of every single person that ever does a play that they have to go and take photos of it.
The Life and Death of Sophie Stark, by Anna North
I read this book in less than 12 hours. My friend is now reading this book and I am sending her WhatsApp messages basically hourly demanding to know what chapter she is on. My writing group recently did a book swap and I brought this book and I gave this look to the person who took it that was like, "You are not aware yet I have given you the greatest gift."
It may not be the greatest gift as that would be a winning lottery ticket or immortal life, but trust me, this is the most page-turning book I have read in years.
It's about an enigmatic film director called Sophie Stark, and its told entirely through the voices of people who knew her. If I hadn't given it away I would read it again immediately.
Find out more about (and order) I Hope You Like Feminists Rants here
Find out more about Curtain Call and order the book here
The Life and Death of Sophie Stark is out now and published by W&N
Popular in the Community