A year ago this week our mum died after she lost her third bout with Lymphoma. Today, in her memory, I set off on a 153-mile charity bike ride with one of my sisters, from the London hospital where mum had life-saving treatment in the 1980s to the Norwich hospital where she was cared for at the end of her life. When I started training in January, I had never ridden more than 20 miles in one go - and to be perfectly honest, the first time I did, I nearly fainted and had to sit in a muddy Sussex farmyard with my head between my knees.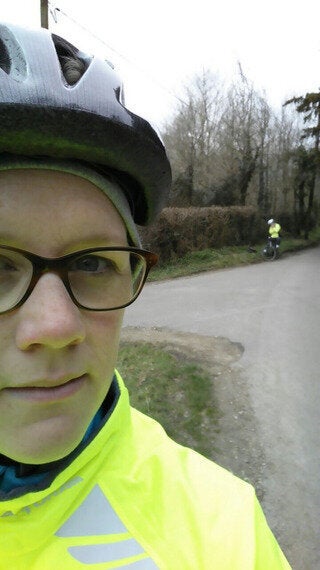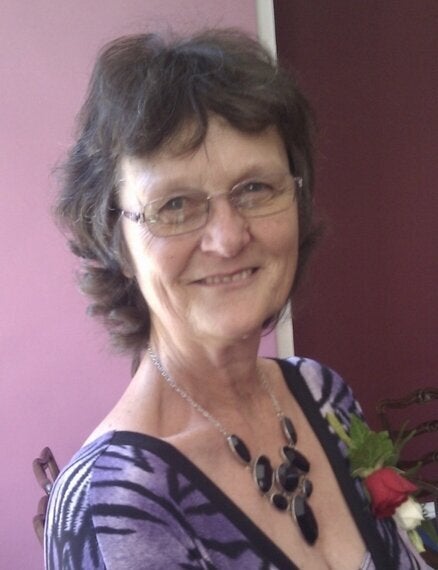 We only had a hazy idea of what was going on. Dad was a warm, determined rock of calm, and he protected us from the worst of it. The pioneering treatment Mum received in 1987 not only saved her life and gave us 27 more years together, but is now the standard treatment for Lymphoma in the UK.
On her recovery, Mum threw herself into organising community carnivals in our village to raise funds for Big C, Norfolk's Cancer charity. Big C had been established in 1980 to aid research and treatment in Norfolk, so local patients didn't need to travel to London as Mum had to. Their work has helped hundreds of thousands of people since then.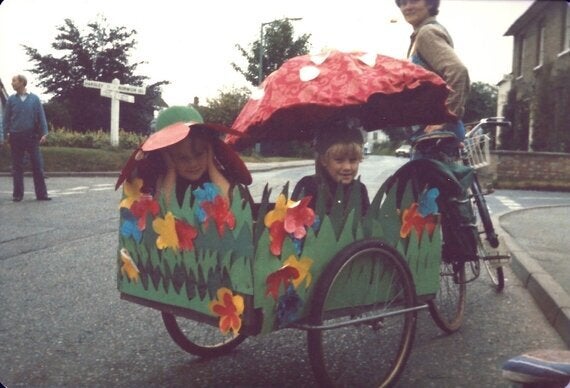 Mum's Lymphoma recurred for the second and third times over the last five years, when we were all grown up. But in spite of understanding the seriousness of the diagnosis this time, we never really believed she would die. After all, we each thought individually, it's Mum, right? She's beaten unfathomable odds before; it'll be okay, eventually.
Not this time. I remember so clearly getting the call from Dad late last May while helping my sister in Salisbury with her newborn son, saying we should come to Mum in Norfolk as soon as we could. I remember how thin and distant she seemed - how her skin felt different and her inner drive seemed somehow worn down.
Her eyes were the same, though: that fierce love that we all revelled in, even as at times we shrank from the expectation it brought along. I remember my last words to her, and hers to me. I can't think of them without that hard lump in my throat, and the tears welling.
So when one of my sisters suggested we cycle from UCLH in Euston to the Big C centre at the Norfolk & Norwich Hospital, I eagerly agreed. It's been hard for me, going from being a pootling-to-work-occasionally cyclist to knocking out 40-, 50-mile rides on a Saturday - followed by another 15 miles on the Sunday. I've had to fit this in along with having a toddler, a job, and of course wanting to do other things - at times, anything but bloody cycling.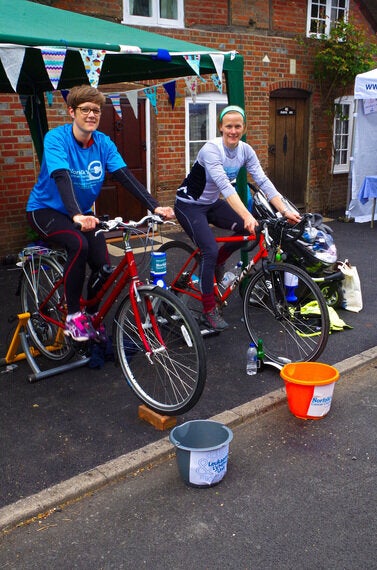 I've faced tonsillitis, injury, my husband's second redundancy in a year and a saddle-sore bottom every week. But as I've been cycling further and further, I've thought about Mum, talked to her, imagined what she'd make of this ridiculous endeavour.
And that's why I've come to view this as my mourning on wheels. I'm sure she'd be proud - and that will keep me going for the next three days.