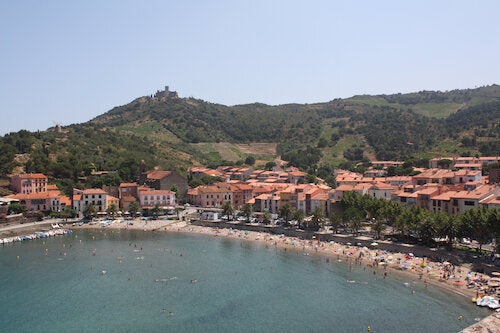 Collioure harbour. Photo: Paul Allen
On our annual visit to Montpellier last month for the Radio France music festival, we marvelled once again at how few English people seem to know about this superb festival of free jazz, classical, world and DJ gigs. This year we also decided to check out some of the regional concerts in the Languedoc-Roussillon district and explore as far south as Saint Cyprien, Collioure and Perpignan near the Spanish border.
One of the most enjoyable aspects of the festival, now in its 29th year, is that many of the concerts are outdoors. Jazz is presented in Domaine d'O, an amphitheatre nestled amongst pine trees on the outskirts of town. The French's love affair with jazz is clear by the quality of acts like the Zool Fleischer Trio and the Pierre de Bethmann Quartet.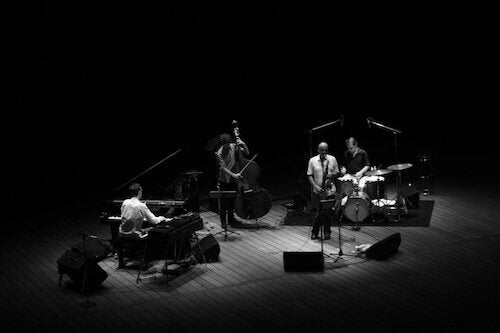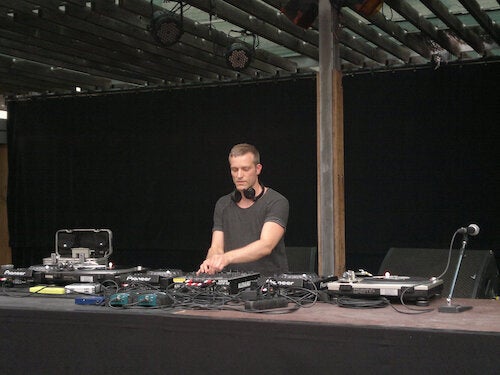 Pierre de Bethmann Quartet/DJ Ben Klock. Photos: Paul Allen
DJ gigs, outdoors in the Place Dionysos, are surprisingly lively considering they start at 7 and finish at 10pm. Berlin DJs Dixon and Ben Klock worked the crowd into a frenzy on subsequent nights of Tohu Bohu, the electronica strand of the festival. Post-gig, Ben expressed his delight at both the location and incredible energy he felt from the crowd. Both DJs play in London regularly and Ben Klock will be at Fabric again very soon.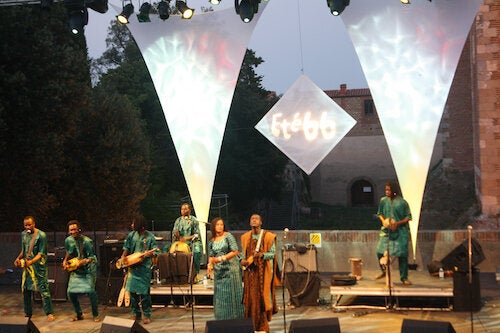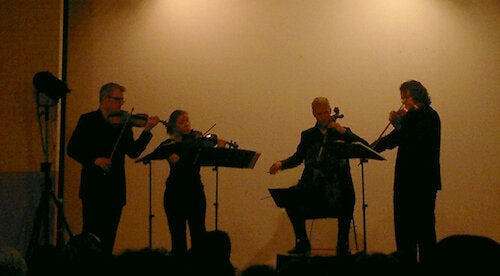 Bassekou Kouyate & his band/Meccorre Quartet. Photos: Paul Allen
Regional concerts included Wigmore Hall favourites the Meccorre Quartet playing Haydn and Schumann in a hall near Juvignac and energetic performances by Bassekou Kouyaté and his percussionist band from Mali at the former palace of the kings of Majorca Palais des Rois de Majorque in Perpignan.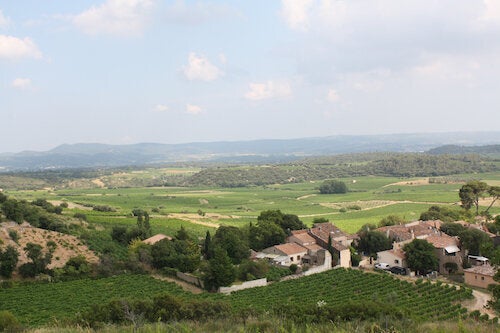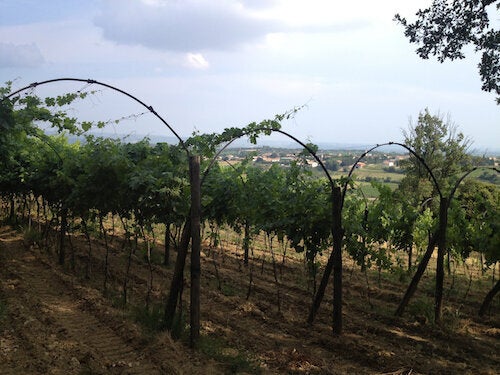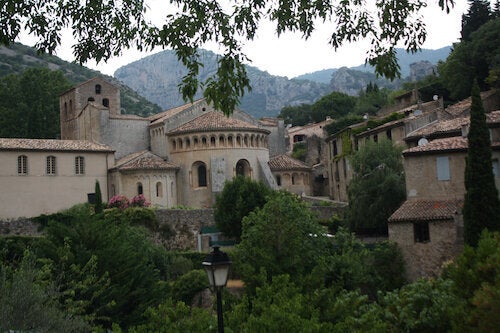 Villa Dondona vineyard/Saint-Guilhem Le Desert. Photos: Paul Allen
Our exploration of the region beyond Montpellier took us to Villa Dondona, a winery in the tiny village of Montpeyroux, owned by Jo Lynch, an English artist and Andre Suquet, a former French doctor. The Languedoc-Roussillon region, the largest wine-producing region in the world, is at the forefront of organic wine production and Villa Dondona's crisp Rosé and Esperel white organic wines were among our favourites. While we'd love to buy these in London, the only UK distributor at the moment is in Cambridge but hopefully that will change soon. After sampling their prize-winning wines and touring the vineyards, Jo very kindly offered to drive us through the breath-taking gorges on the Herault River en route to Saint-Guilhem le Desert, a 'prettiest village in France' award-winner built around the medieval Abbey of Gellone, a UNESCO world heritage site. After our day of wine tasting and sightseeing, we were sorely tempted to stay in Liouty, a cute bed & breakfast in nearby Ceyras run by friends of Jo and Andre's but we had a final jazz gig to get back to.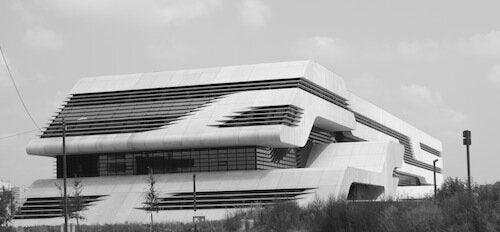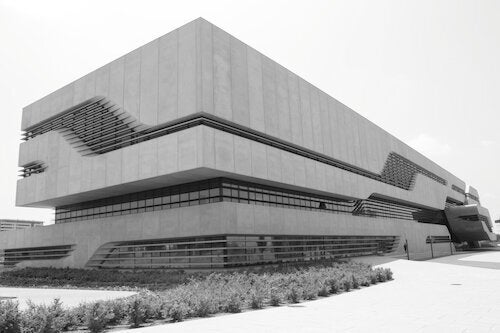 Pierres Vives, Montpellier by Zaha Hadid. Photos: Paul Allen
Before leaving the Montpellier area, we had to see Pierres Vives, the new building designed by Zaha Hadid to house three regional government departments. This impressive structure, part of which is open to the public, is a marvel of curved steel, concrete and glass and definitely worth the slight detour out of town to view.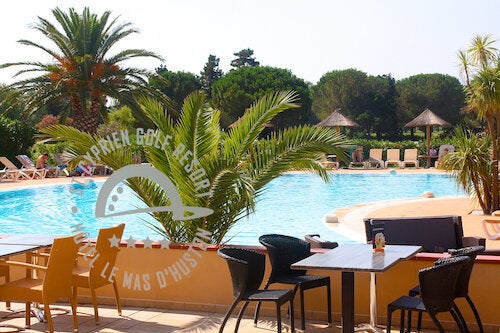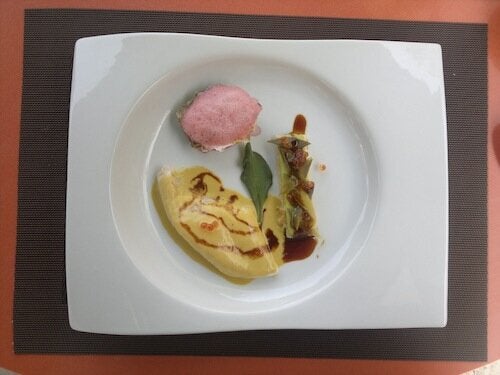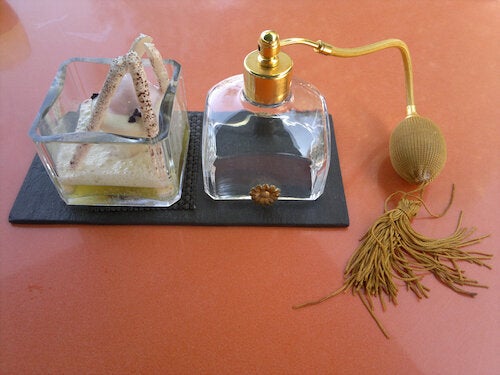 Le Mas d'huston/Summer menu, L'Almandin. Photos:Paul Allen
After nearly a week of music and sightseeing, we arrived in Saint Cyprien to chill out at Le Mas d'huston resort before heading to Perpignan, our final destination. Le Mas is part of Rousill'Hotel, a small group of family-run hotels based in the region (with the exception of one hotel in Marrakech) and we were seriously impressed not only by the facilities but by the exceptional level of customer service from manager Aymeric Parcelier and his staff. Equally impressive was their sister hotel nearby L'Ile de la Lagune where we lounged by the rooftop pool and spa and had lunch beside the Mediterranean at L'Almandin. From the duck-based starters, the Gambas tartar and king crab in lychee soup, to ice cream served in a custom-made perfume bottle, this is surely destined to be a Michelin-starred restaurant. Chef Philippe Galindo, who started his career in Cardiff and has worked in Michelin-starred restaurants throughout Spain and France, was on hand to ensure the presentation and service was impeccable.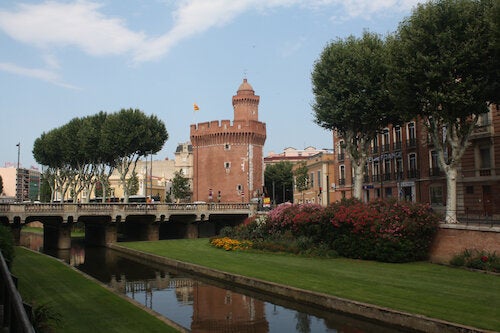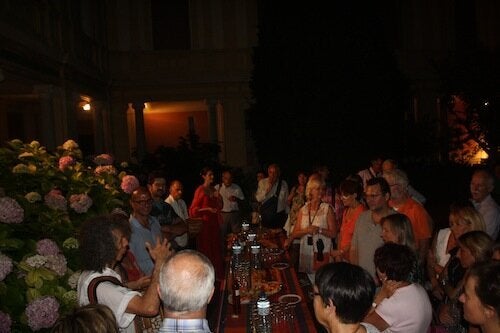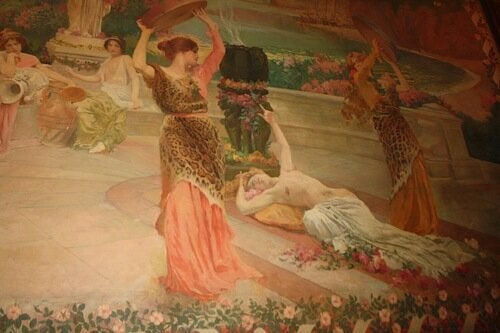 Perpignan/Food tour/art nouveau mural. Photos: Paul Allen
For much of its history, Perpignan was part of Spain and acknowledges its roots with both French and Catalan signage and a distinctly laid-back Spanish atmosphere. The town probably doesn't spring immediately to mind as one of Europe's 'hidden gems' unless you're a serious Rugby fan, following USAP (Union Sportive des Arlequins Perpignanais). However, we discovered that Perpignan and its surroundings have much to offer, from beautiful countryside and seaside nearby, to festivals of every kind throughout the year. We arrived in time for Aux Patios Gourmands, a food-lover's tour with local food and wine served in the courtyards of private homes. Our final stop at the former grand mansion of the owner of Job cigarette papers featured art nouveau murals, a grand spiral staircase and an interior garden where we were lavished with Catalan desserts and wine. We were also in town for Les Jeudis de Perpignan , the annual arts festival which presents music, circus acts and street theatre every Thursday night from mid-July to late August.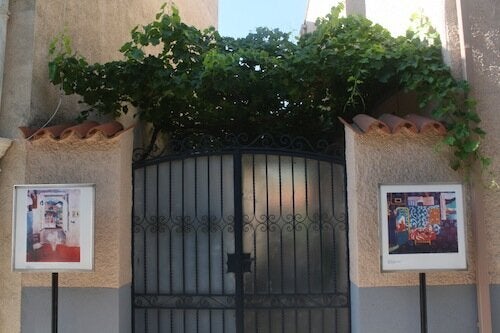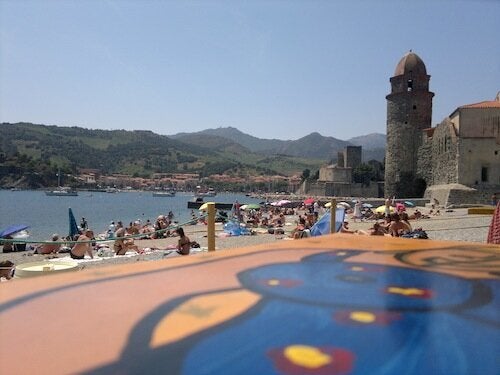 Art trail/View from beach restaurant, Collioure. Photos: Paul Allen
It's not difficult to see why the idyllic coastal town of Collioure was a favourite with artists like Picasso, Matisse, Derain, Chagall and others. And impressionist fans can walk an art trail and see 19 reproductions from Derain and Matisse, painted in Collioure. For more art, the Chateau Royal on the hill, which is itself worth a visit, is currently showing photographs of Dali, running until mid-September.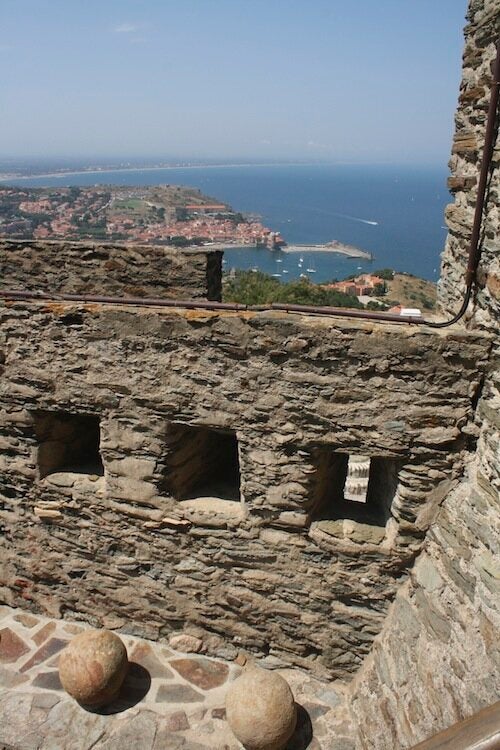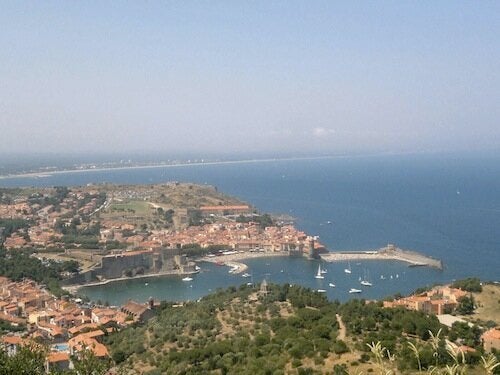 Fort Saint Elme and view of Collioure. Photos: Paul Allen
Essential for history buffs, high in the hills above Collioure is Fort Saint Elme ,a medieval fortress which has been privately owned since 1903 and now houses a museum. As fascinating as suits of armour and gruesome weaponry are, the selling point for us was the astounding panoramic view from the top of the fort. We hope to revisit next year when a planned bed and breakfast suite with a private jacuzzi in the tower opens.
When we go back to stay in the B&B in Fort Saint Elme, we will also take in one of the other numerous festivals in Perpignan. The first two weeks of September in Perpignan is dedicated to the international festival of photojournalism followed shortly afterwards by the annual jazz festival. Featuring 30 concerts in venues throughout the city, this year's highlights include the superb Erik Truffaz plus recent Grammy award winner Gregory Porter. Actually, we might just have to go back to Perpignan next month for this!
Related