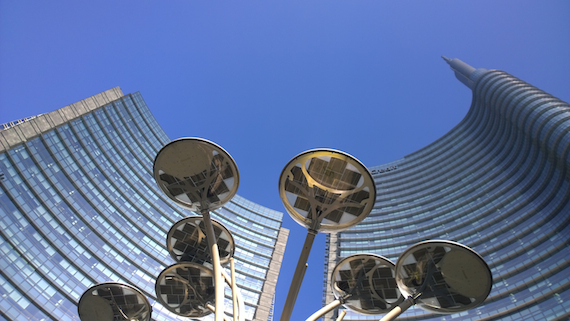 UniCredit head office, Piazza Gae Aulenti, Photo: Paul Allen
Our first trip to Italy's capital of style exceeded our expectations of the best in fashion, art, and food. We marvelled at the glorious Duomo in the central square, the second largest cathedral in Italy after St Peter's in Rome, galloped through as many museums as possible and admired the chic shops and their stylish Milanese clientele. Even the dogs were high fashion with brightly coloured jumpers, coats and matching backpacks.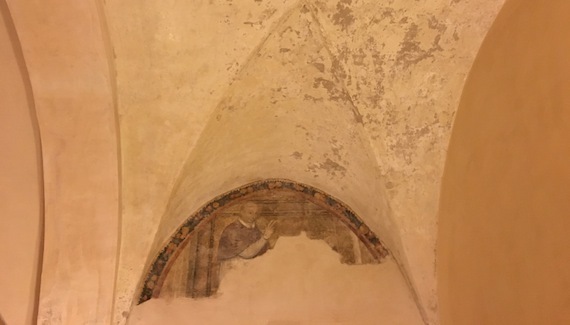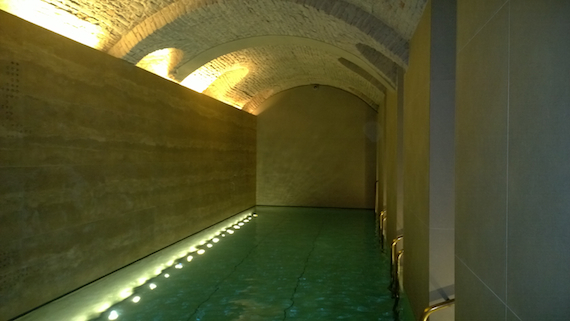 Ceiling fresco and Spa at the Four Seasons Hotel. Photos: Paul Allen
We stayed at the Four Seasons Hotel in the heart of the most elegant shopping district. We were pleased to find that, in addition to stylish contemporary art and design, part of the building is in a former 15th-century convent where ceiling frescos and ancient walls have been left intact. No stay in a Four Seasons would be complete without a visit to the Spa, a lush subterranean oasis. Spanish-born Patricia Urquiola has made creative use of marble and wood while preserving the 19th-century vaulted ceilings over the 14-metre lap pool.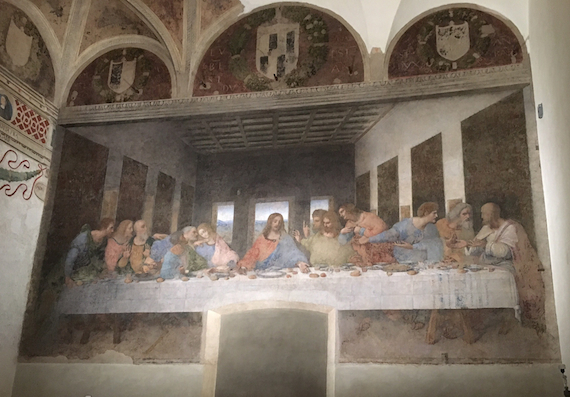 Il Cenacolo (The Last Supper) in Santa Maria delle Grazie
For an art lover, Leonardo da Vinci's Il Cenacolo (The Last Supper) is reason enough to visit Milan. The large-scale painting on the dining room wall of the Dominican monastery Santa Maria delle Grazie is truly spectacular. Da Vinci painted on a dry wall to ensure he could achieve maximum detail so it's not technically a fresco (which involves painting on a newly plastered wet wall). More detail was achieved but this technique doesn't have staying power so the work has been restored 6 times, including only 80 years after its completion and in 1999 it was reinstated to Da Vinci's original. Tickets are inexpensive but need to be pre-booked well in advance as only 25 people visit the room together. For our last-minute trip we bought a Milan Pass from City Sightseeing which included a Last Supper visit and unlimited use of their hop on hop off buses.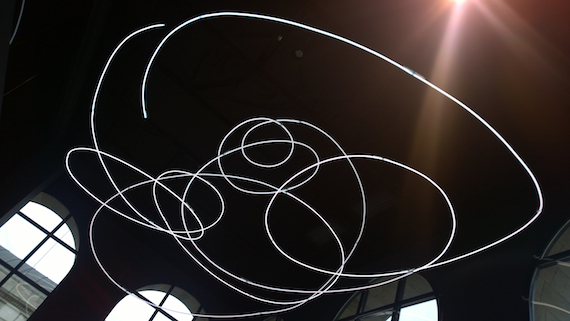 Lucio Fontana, Struttura al neon at Museo del Novecento. Photo: Paul Allen
Museo del Novecento, beside the Duomo, houses a fantastic collection of twentieth-century Italian art, including works from the Italian Novecento movement of the 1920s and 30s and features Italian greats like Morandi and Fontana.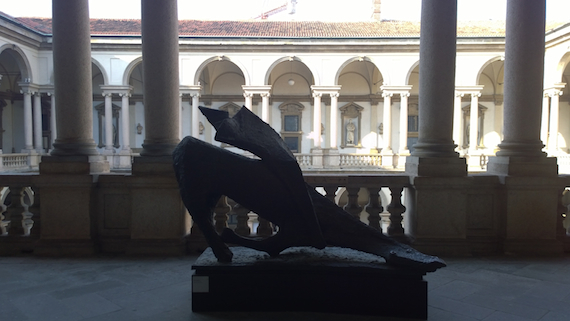 Pinacoteca di Brera. Photo: Paul Allen
Likewise, Pinacoteca di Brera, with its vast collection of paintings, is an essential part of any Milan itinerary. Highlights include works by Canaletto, Caravaggio, Braque and Modigliani. The museum's collection is brilliant but is in need of fresher organisation for a more satisfying visitor experience. While last year's hire of James Bradburne, the Pinacoteca's new Canadian director, was a source of controversy in Italy as his appointment followed a rash of foreign directorships of major art institutions, it is clearly a move in the right direction.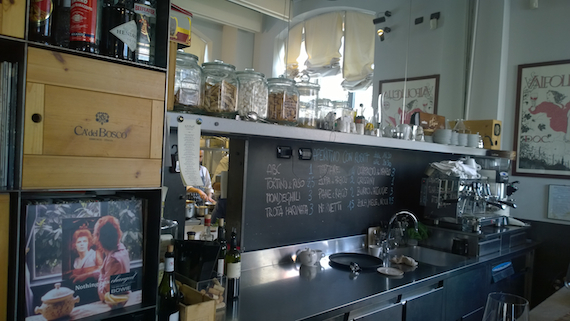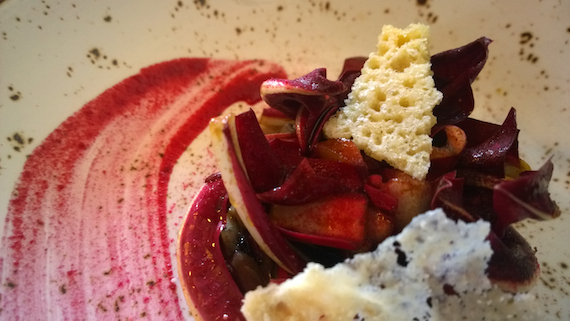 Radicchio at Ristorante Ratana. Photos: Paul Allen
Two restaurants were particular standouts in a city that's a foodie paradise. Ristorante Ratana, in the newly regenerated red-light district surrounding Garibaldi Station, is in a former railway building itself and has used upcycled railway tracks for tables and floors. Milanese meatballs served in a paper cone were followed by superb radicchio sautéed with onions and artichokes in anchovy cream.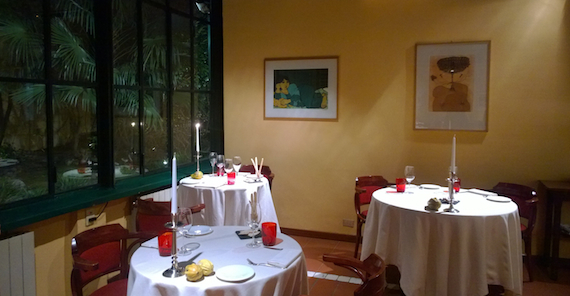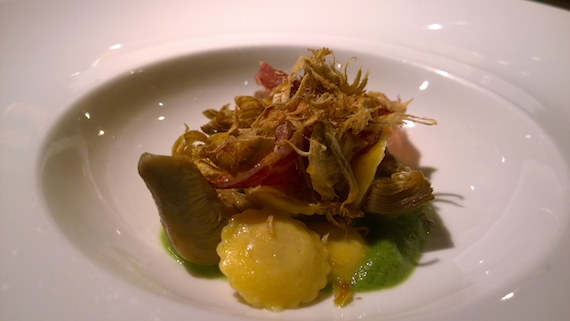 The Michelin-starred Ristorante Innocenti Evasioni. Photos: Paul Allen
On the opposite side of town in a discreet location down a cobbled alleyway is Michelin-starred Ristorante Innocenti Evasioni run by Eros Picco and Tommaso Arrigoni. Our visit to Innocenti Evasioni was prompted by meeting the restaurant's sous-chef Michele Carretta in London last month at Godo, their brilliant new pasta pop-up. We had the reasonably priced (68 euros) tasting menu at Innocenti Evasioni featuring delicate cod carpaccio, divine tortelli flavoured with thyme and melt-in-your mouth beef tenderloin. We loved the green and yellow decor overlooking a lush green garden and the nice touch of Chef Tommaso greeting customers and taking their orders.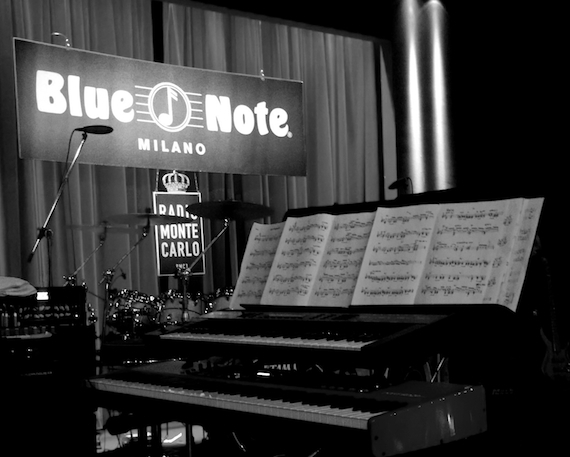 The Blue Note. Photo: Paul Allen
The ideal followup to an excellent dinner was a gig with American jazz drummer Billy Cobham at Milan's best jazz club, the Blue Note. The club has hosted many of the greats including Chick Corea and Wynton Marsalis.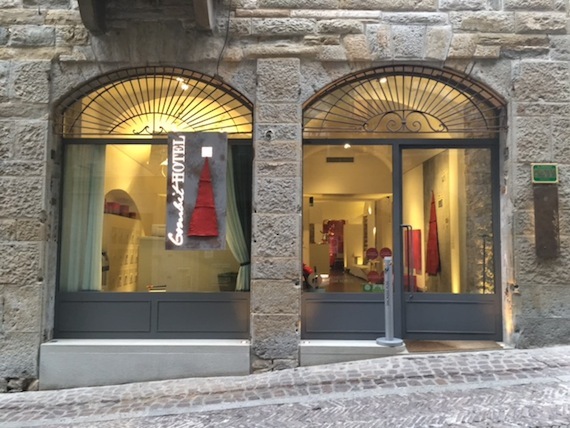 Gombit Hotel. Photo: Paul Allen
An easy day trip, less than an hour from Milan by train, is Bergamo, a lovely town with a medieval walled centre called the Citta Alta (the high town). We wanted to spend the night and chose the funkily designed Gombit hotel in Citta Alta. A member of Design Hotels, the 13 rooms in the Gombit feature sleek contemporary design within a medieval building, situated on the intersection of two Roman roads. Adjoining the hotel is the Torre del Gombito, the thirteenth-century watchtower from which it takes its name, where breakfast is served.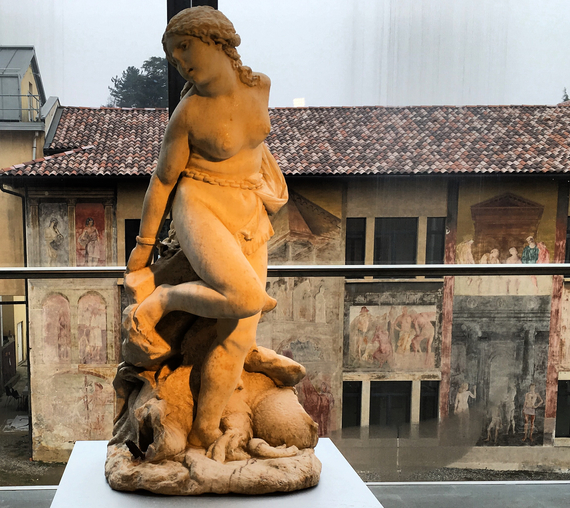 A visit to Bergamot must include Accademia Carrara , reopened after a seven-year renovation. As the only Italian museum made up of bequests from private collectors, the Accademia was established in 1794, as a combined Pinacoteca and School of Painting, at the initiative of the Bergamo aristocrat Count Giacomo Carrara (1714-1796). With over 500 works, the collection includes Renaissance masterpieces from Pisanello, Mantegna, Bellini, Botticelli, and Raphael.