An unexpected highlight on a trip to Valencia last month was an invitation to a fish auction from Bernd Knoller and Steve Anderson, two of the city's finest chefs. During a fabulous five-hour lunch the day before at Riff, Bernd's Michelin-starred restaurant, we were invited to join Bernd and Steve, the chef and owner at Seuxerea, at the auction. A trade-only event, the auction takes place in a chilly warehouse where the chefs huddle on bleachers. In a gameshow-like atmosphere, cases of octopus, prawns and fish roll by on a conveyor belt below while the price per kilo flashes on a large electronic screen. As the price decreases rapidly, the participants shout at the screen and at each other while they gamble on how low the price will go and how long their fellow bidders will wait before pressing their buzzers to buy. After helping Bernd and Steve load up their vehicles with dripping cases of seafood, they took us to Restaurante 99 Nudos on a boat nearby for their favourite post-auction treat - Baileys and thick hot chocolate.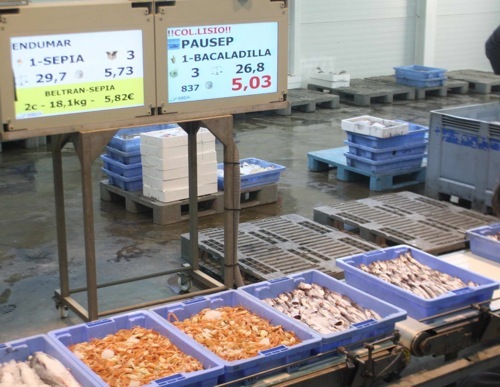 Chocolate was a theme of this trip, partly because it's difficult to take more than a few steps in Valencia without being greeted by a chocolate shop, a rather delightful Spanish obsession! I couldn't resist a daily dose of chocolate con churros, a standard offering at our hotel's breakfast buffet. Three of the best Chocolaterias, all in the old town, were Valor, Xocoa and Cacaosampaka. Valor was my favourite for the actual chocolate but as I'm always a sucker for funky packaging and design, once inside the colourful Xocoa, it was tough to persuade me to leave.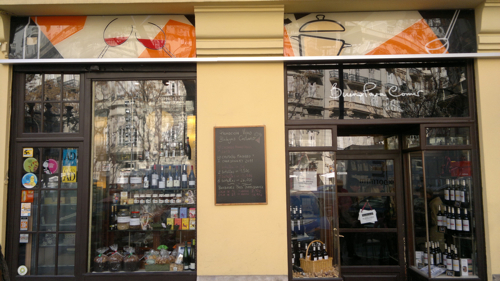 Tempting as it was to subsist on chocolate alone, we also managed to enjoy some excellent meals. Most Valencian restaurants, including the Michelin-starred Riff, have very reasonably priced tasting menus, especially at lunchtime. The menu changes frequently at Riff as the chef clearly likes to keep things interesting! Highlights of our languorous lunch were tuna tartar, sea bream with mussels and lamb cooked for 36 hours at 62 degrees to ensure maximum tenderness. Conversation with the jovial chef Bernd Knoller, who makes a point of chatting with all his guests, added to a memorable dining experience. We also loved the tapas and the cozy atmosphere at award-winning chef Raul Aleixandre's Trencadish. Situated in a gorgeous old mansion near the Torres de Serannos, one of the gates of the medieval city wall, Trencadish is a less expensive good alternative to Raul's Michelin-starred Ca 'Sento. La Lola, near the Cathedral, with its playful, polka-dotted décor, has a fine variety of options on its tasting menu and offers live flamenco every Friday night April - December.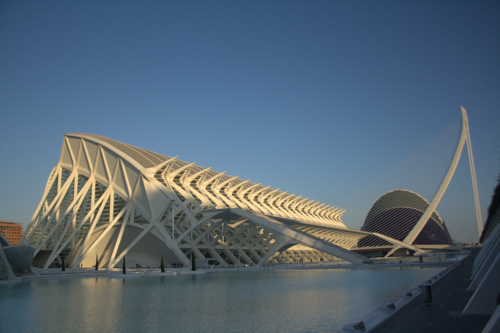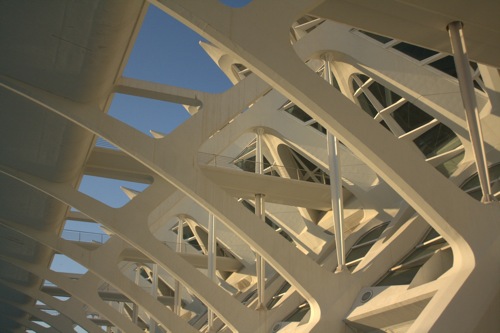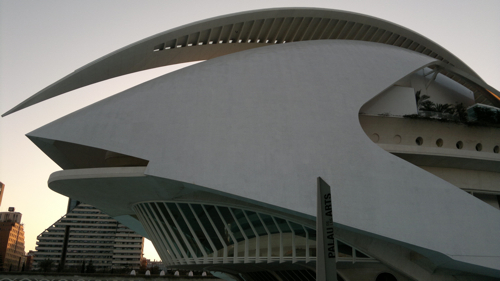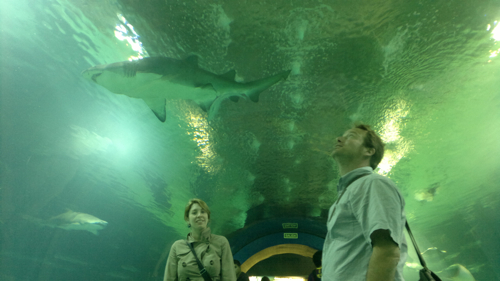 While it may sound like we spent the entire trip eating and drinking our way through the city's 8,000 bars and restaurants, one of the main reasons for our visit was to go to the futuristic City of Arts and Sciences designed by Santiago Calatrava and Felix Candela. The 'city', spread over more than 7 km, comprises L'Oceanografic, the largest aquarium in Europe, which features a transparent tunnel that literally surrounds the visitor with fish and sharks, a Science Museum, an IMAX cinema and an opera house. A photographer's dream, even if you don't go inside any of these buildings, it's worth visiting Calatrava's masterpiece just to see the magnificent exteriors.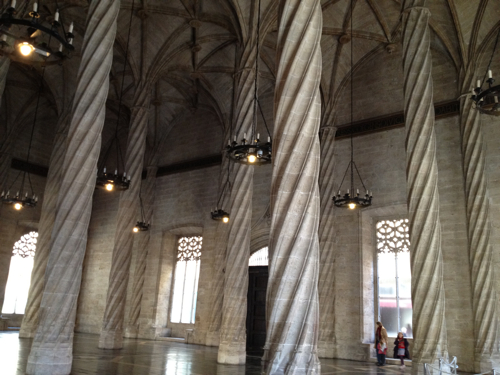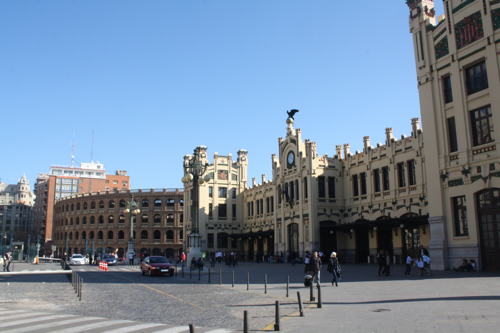 From the ultra-modern City, we ventured to the old town with its splendid Modernista central market and railway station to the Gothic silk exchange, La Lonja, and the Cathedral with its charmingly named bell tower, El Miguelete ('Little Michael'). We climbed the 207 narrow, winding steps and were rewarded with panoramic views of the city, sea and mountains.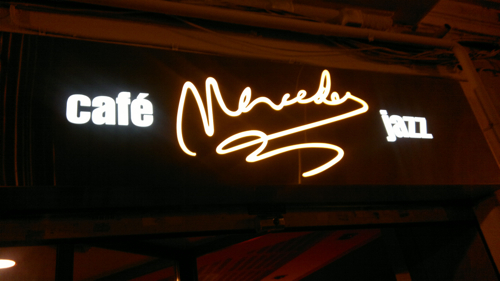 Finding interesting places to hear live music is always essential for us at home and abroad. The Barrio del Carmen in the old town is packed with vibrant bars, cafes and quirky music venues like Jimmy Glass, which features old-school vinyl and live music. Slightly further afield, just east of Estacio del Nord, is the Ruzafa district, a neighbourhood where the locals hang out. We stumbled across jazz club Café Mercedes, owned by jazz bassist Mario Rosso, where Ensemble Russafa, an energetic nine-piece band, provided the ideal end to our evening.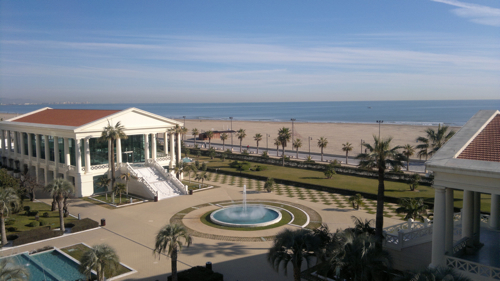 At the end of each day, it was comforting to return to the sound of waves and calming sea views from the balcony of our room at Las Arenas hotel. Las Arenas is a short tram or taxi ride from town and an excellent choice if you want to relax at the beach away from the crowds and buzzing city centre. As Valencia is the birthplace of paella, we were pleased to discover the city's best paella restaurants along the boardwalk next to the hotel. La Marcelina and La Pepica are always packed with locals, which we took as a good sign.
With an ideal combination of the historic and modern, 7km of sandy beaches and virtually year-round sunshine, it shouldn't be a surprise that Valencia is one of our favourite European cities.
Words Joanne Shurvell
Photos Paul Allen