The good ship Fringe Magnetic is to dock for the last time, and their new album Clocca is the final release from this supergroup of London's brightest young musicians. Their debut Empty Spaces and sophomore album Twistic announced their vein of contemporary music that grabs inspiration from a cauldron of classical composition, lounge jazz, funk & soul and weaves it through a loom of thick melodic textures.
I caught up with frontman, lynchpin and trumpeter Rory Simmons to find out how Clocca slots into their seven year sonic journey, and what the future holds for the group...
'Its unusual for somebody to say before they've released an album that it'll be their last. Some people might think its some kind of PR ploy but I just feel like making music is a constant journey that I'm always refining and moving forward, also things are particularly pertinent to a period in one's life.
I'm really proud of what we've developed on this project with Fringe Magnetic - its been 3 albums now and the music has really moved forward. They're all different enough but there's a common thread running through them and there's a real development. I think its the right time to move onto the next, having produced these albums that all look really great together. Its a package of 3 albums with the same artist that's done all the artwork - its very distinctive artwork and the sound has really developed, so looking back I feel like that's a great thing to have done. The right thing is to stop before we have to rehash old ideas.'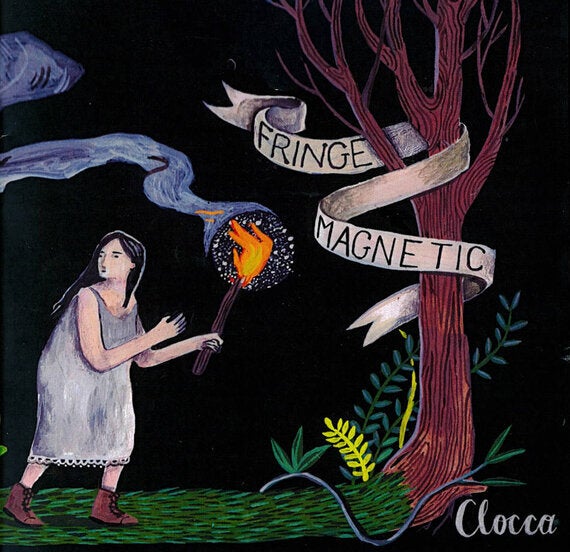 Since putting together Empty Spaces, how has the Fringe Magnetic sound altered and evolved and how has it stayed constant ?
The constant really is me and the music that I want to make. It's kind of easier for me to talk about the different elements that have been brought into the mix, throughout the development of these albums. The first album was really influenced by Tim Berne, Dave Douglas, a lot of that New York downtown scene, then the 2nd album still had that but I was listening to lots of Christian Wallumrød and Captain Beefheart and people like that and by the time I got to this album I was listening to lots of Brian Eno and David Byrne and the new David Lynch album and stuff that had more production gone into it.
That was what was changing, what was constant was me wanting to blend my compositions with the original voices of the instrumentalists. But retain a bit of both - not just using instruments as colour but getting the musicians to improvise and letting that bit shine through on the album, but also really thinking about sculpting the whole sound so it was an album not just a collection of amazing improvisers just playing a load of notes.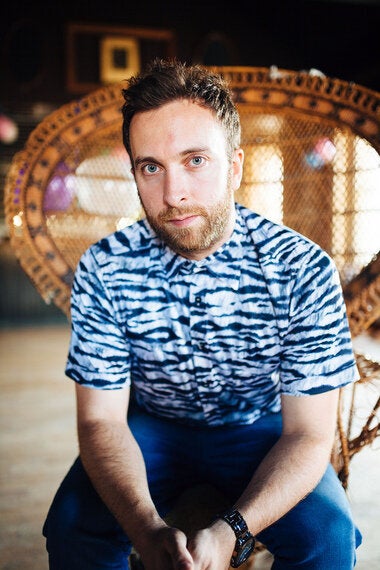 With the sun setting on Fringe Magnetic, which pastures new is Rory heading to?
'I released an album earlier this year on Babel, with a band called Eyes of a Blue Dog, with two Norwegian musicians Terje Evensen and Elisabeth Nygaard and we're working on a new album for that.
Also I coproduced Emilia Martennsen's album, she's a great singer from Sweden, and I'm working on some more music with her. I've got a trio called Monocled Man with Jon Scott, a drummer from Manchester, and Chris Montague who's the guitarist with Troika, that's gonna be coming out on Whirlwind records in the middle of next year. That's much more of an instrumental, post jazz type album.'
Where will be our last opportunity to see Fringe Magnetic live? Any chance of a Clocca tour?
'We're not gonna tour the new album but we are doing a couple of gigs. Its such a large project its great to tour but so difficult to sort, but in that sense when we do a gig it always feels like a real occasion 'cos there's 13 people all in one sound. On this album as well there's extra guests - Amelia Martennson guesting on one track and there's Andrew Plummer who's a brilliant performer who's very charismatic - when we do gigs live there's so many people on stage and so many charismatic performers that it always feels like a real occasion, so even though we're not doing loads of touring, even doing the odd gig in London or wherever it might be it always feels like a real occasion - it feels like a tour in itself.'
The album is out in December on Loop Records