In October 2015 I lost my wife to ovarian cancer at the age of just 41. From the point of diagnosis she was forced to accept a punishing treatment schedule with systemically damaging side-effects and virtually no prospect of a cure, just so that we could have what little extra time together we could. Over a three year period I watched her suffer and deteriorate, as hope faded away, until she eventually developed untreatable symptoms and ran out of options. In the end, despite having access to amazing palliative care from the local hospice, she suffered a slow and painful death watched by myself and her family.
The current system for developing cancer drugs depends mostly on private investment from pharmaceutical companies and, as investors demand good returns on their investment, it's no surprise that what we've ended up with is very profitable drugs rather than very effective ones.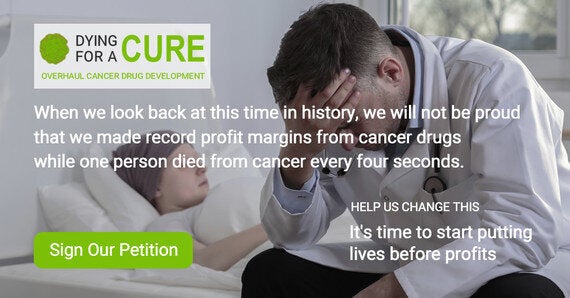 I have therefore decided to take the initiative and set up a formal campaign to urge the UK Government to reform the whole system for developing cancer drugs, taking on board many of the issues identified by the Council of Europe.
You can find out more about the Dying for a Cure campaign and how you or your charity can back the petition at http://dyingforacure.org.