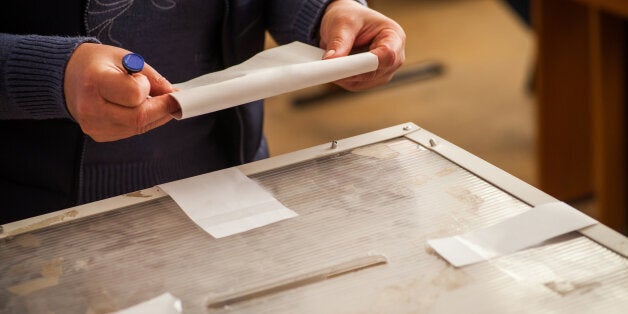 Whilst Brexit talks and the shape of the political parties ahead of the general election have dominated headlines, today's arrival of six new metro mayors around England represent an equally important step for powering economic growth.
New metro mayors are being welcomed following elections in Cambridgeshire & Peterborough, Greater Manchester, Liverpool City Region, Tees Valley, West Midlands and West of England. Their introduction under the Devolution Deal reflects a growing recognition in government that many regional problems over infrastructure and economic growth are best solved at the local level, and the mayors are being given oversight over newly combined local authorities. A seventh mayor is scheduled to be introduced in Sheffield next year.
Their introduction so soon after the European referendum last summer, where stark divisions were particularly exposed between cities and regions, is timely. So too is their arrival as the UK gears up towards the uncertainties of the Brexit negotiations, where economic growth and poor productivity gains are undergoing a profound period of scrutiny. There has never been a better time to unlock the potential of England's regions.
In response to the previous Government's proposed Industrial Strategy, ACCA has been undertaking significant consultation with members around the country about the challenges business face. Embedded within every business across the country, accountants have an unparalleled insight into the financial security and growth potential of the country's businesses and a unique view of the short and long terms challenges they face.
Their response has been clear: firms around the country are in desperate need of better digital and transport connectivity, and strong links between the business community and education to equip the workforce with the skills needed to flourish in a 21st century global landscape.
The new metro mayors will be in a unique position to help deliver solutions to these issues through building strong links between city regions, including connections with major financial centres in London, Cardiff, Glasgow and Edinburgh. When you think of the status and influence that the Mayors of London and New York hold both as political figures but also as ambassadors and advocates for local business and culture you can see the great potential in the project.
They also have a major role to play in tackling the national skills gap: both directly through Apprenticeships Grants but also throw showing leadership in building links between business and education, through initiatives such as Local Enterprise Partnerships, to ensure young people are getting access to the training and opportunities they need to thrive.
With the introduction this year of a national Apprenticeships Levy intended to support the official target of three million apprentices by 2020, it is vital that there are strong advocates for the role of the programme in providing alternative routes into diverse, highly skilled professional roles rather than becoming box-ticking exercises. Metro mayors' connections to their local community should mean they have a vital role providing oversight and support to this goal.
Yet while the Mayoral elections represent an important milestone in the devolution agenda, but for devolution to work effectively local administrations must be given more, if not total, control over local public finances. This will be critical in enabling incoming mayors to tackle local challenges.
They can't do it alone, of course. With many mayors talking up their ambitions for building digital infrastructure and creating a new generation of smart cities, they will also need smart and equally digitally-skilled professionals behind them providing guidance and insight.
Time will tell if the first generation of mayors are able to rise to the challenges and realise the opportunities of their positions. Yet for now, despite the big national political challenges ahead for the whole of the UK, we should herald the arrival of the metro mayors and I look forward to directly working with them to address local and national needs.