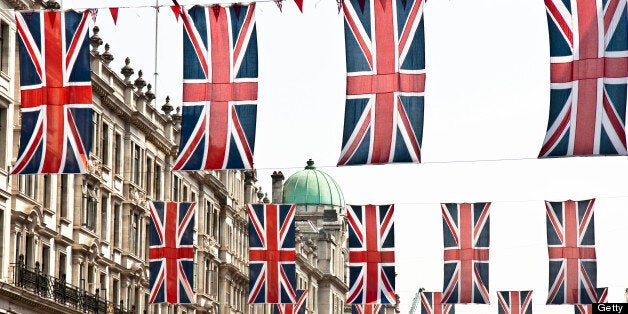 It's a bit 'last year' in 2013 to talk up 2012 but, as we approach the first anniversary of the London Olympics, there's good evidence that 2012 has changed what the world thinks about us.
As our ambassador to China recently said: "The Olympic opening ceremony and the UK Pavilion at the Shanghai Expo, together with a big UK arts festival last year and some GREAT Britain campaign events, have helped move the dial on perceptions of the UK brand. Many Chinese people now associate us strongly with creativity as well as tradition and 'English gentlemen'. This can help our exporters across the board - from advanced engineering to fashion. One of China's fastest rising young politicians observed factually to me the other day that the UK was the most creative country in the world."
This reflects what the British Council learned at the end of last year, when our research in 11 countries showed people were significantly more interested in visiting, studying in or doing business with the UK as a result of the Olympics. And the Games also shifted perceptions on everything from the quality of our arts scene to our sense of humour.
But we can't wave from the 2012 podium forever. So, one year on, it's time to face up to the fact that keeping our place in the world's cultural medal table is going to take some sustained hard work. As always, we're not going to impress anyone overseas with our foreign language skills. We're also seeing a decline in the number of foreign students coming to the UK - which can only diminish the quality of our education sector.
And the eyes of the world will wander elsewhere - to Brazil for the World Cup and Olympics; and for unusual and unforeseen street protests. But also to other countries that certainly feel they are weathering the economic storm better than we are. A recent survey (albeit by Germany's version of the British Council) showed Germany on top of Europe for culture - as well as the dominant economy and the centre of gravity for EU Europe.
And there are other countries which are quietly but confidently taking their place on the world stage. Take Poland where business confidence is high, language skills are good and the economy is growing. In recent a survey of six big European countries Poles were most upbeat about their own and their fellow citizens' prospects - beating even Germany in positivity.
But not everywhere is so positive. As Turkey, Egypt, Brazil and others wrestle with street protests, I am grateful that the first and last burning bus I've ever seen was a good two years ago - down the bottom of my road in the London riots we mercifully haven't seen since 2011.
And perhaps one reason for this is the long-standing, long-lived and sometimes underappreciated strength of the UK's cultural, educational, civic, charitable and public service institutions. That and a healthy dose of artistic and popular culture which doesn't accept much nonsense from our national leaders.
So if 2012 was encapsulated by Danny Boyle's Olympic Opener, perhaps 2013 is the year of Jeremy Deller's English Magic. Deller is one of nation's best artists and most acute social commentators. The British Council selected him to represent the nation at the Venice Biennale: the combined Formula One, Oscars and World Cup of the visual arts.
The Independentdescribed Deller's work as showing the UK as a democratic, pluralistic society that's strong enough to take criticism - and called on the world's dictators and censors to take note.
Strong stuff - but they're not wrong. The colossal figure of William Morris, the Victorian painter, designer and social reformer, hurling a super-yacht to its doom reminds us that Morris once said "I do not want art for a few, any more than I want education for a few, or freedom for a few."
And this is one good reason for the UK to be proud, confident and outward looking in 2013. Deller's Britain is perhaps more raw than Danny Boyle's. But it is built on the same strengths: history, people, pluralism, institutions, arts, culture, diversity, creativity, internationalism and modernity.
We've put away the bunting, but there's still plenty to celebrate about the UK in 2013 - and the world generally likes what it sees.
Popular in the Community