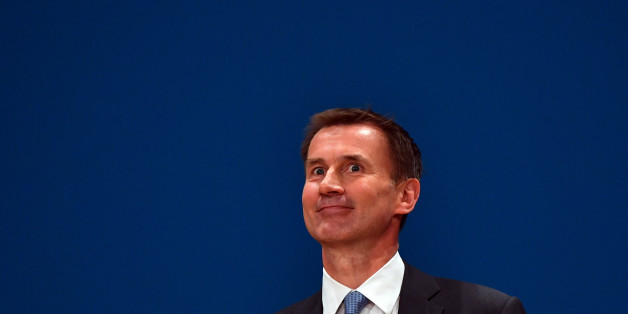 NHS staff are marching on Westminster today, again, in protest at Theresa May and Jeremy Hunt's refusal to give them a pay award which matches the skills and dedication they bring to their working lives.
Three months on from a general election at which the Tories' public sector pay policy was decisively rejected, we still have no more details of what the Government plan to do for NHS workers.
In the health service the pay cap has created a workforce crisis which is causing chaos for patients. Hospital wards and GP surgeries are chronically understaffed and the knock on effect is waiting lists which are spiralling out of control.
At the election Labour's policy was clear: we would put an immediate end to this disastrous policy and give NHS staff and other public sector workers the pay they deserve.
In contrast, Theresa May's approach since June has been a shambles of anonymous briefing and counter briefing which have only caused more confusion.
Some Tories are hinting the cap will eventually be lifted but they voted against Labour's amendment to lift the pay cap earlier in the summer.
Ministers say off the record that austerity has lasted too long and that the cap will be scrapped, only for Number 10 or the Treasury to insist the policy remains in place.
Jeremy Hunt says he has sympathy for underpaid nurses but is unable or unwilling to deliver the rise they deserve.
The Government's approach is chaotic, unstable, and totally unsustainable. If they can find a £1billion for the votes of the DUP then they ought to find the money needed to properly staff the NHS as well.
This isn't just about doing what's right for the brilliant staff who are working so hard to keep the service going. It's about doing what's right for patients too.
Every day that goes by more and more talented and hardworking people are leaving NHS professions because of the neglect of this Government.
Understaffing means services cut back, wards closed and ever longer queues for routine treatments. This summer the waiting list hit four million and it's still going up.
The interests of patients and the wider public are best served by a workforce strategy which supports and rewards the staff who've dedicated their working lives to the NHS.
It is clear to everyone apart from the Government that the ongoing uncertainty is deepening the NHS workforce crisis by the day. Ministers must make clear their intentions for NHS pay as soon as possible.
And above all a pay rise for NHS staff has to be matched with new money. Hospital bosses should not be forced to cut other services to find the funds. The Treasury have to provide new money for higher pay, as Labour proposed at the election.
For seven years Tory ministers have balanced the budgets on the backs of NHS staff. It's time to call an end to this disastrous pay cap and make sure hospitals can get enough staff in place to provide the world class service that Britain's patients deserve.
Jon Ashworth is the shadow health secretary and Labour MP for Leicester South