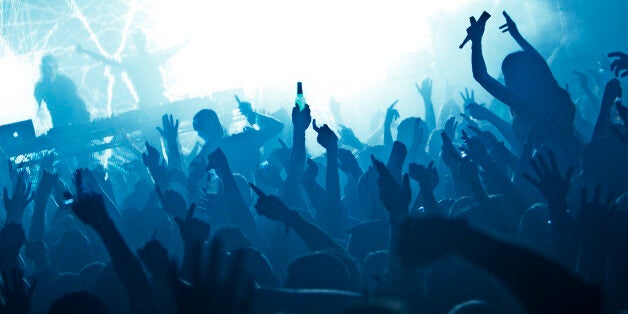 It's a global truth that clubs are the bellwether of a city's creativity and the vibrancy of its culture, from Berlin to Buenos Aires, Beirut to Barcelona.
The better the club scene, the better the music, art and creative scene - it's no coincidence that London's Silicon Valley of start-ups was spawned right next to Old Street and what was then the hippest area in the capital to go clubbing.
Could it be that the closure of Fabric last week - in the wake of dozens of culled clubs over the past year, from Madame JoJos to the 12 Bar - is just the latest 'tax' on creativity and youth culture, which in turn could have a crippling effect on our creative industries?
Clubs have always been the true melting pots of cities, where people from all elements of society mix in a way they wouldn't anywhere else - they're not just where people dance, they're where dreams are made, plots are hatched, relationships made, collaborations formed and even businesses launched.
I know this, because when I was about 18 clubbing became one of the biggest passions in my life. It was a near religious experience for my friends and I - a weekly ritual, where friends and I would travel en masse to the best clubs London and the South East had to offer.
Eclectic groups of people were there - all colours and classes congregated, sharing deep passionate and emotional moments and feeling intense connectivity.
When the Ministry of Sound opened - it was magical. There were weekends at the Brixton Fridge listening to Soul II Soul and Talkin' Loud. There were amazing nights at Bar Rumba, The Arches, The Wag, The Cross - and course, Fabric.
Many of the t-shirt and flyer designers from my time went on to become art directors and many of the clubs became record labels and marketing organisations in their own rights. Art, music, fashion, clubbing and advertising have always cross-pollinated one another which in turn spurs on creativity and entrepreneurship.
Of course, it has to be acknowledged that it was tragic that six young people lost their lives at Fabric over the 17 years it was open. However, closing it won't stop young people taking drugs when they go out to dance and listen to music, or in fact, take drugs wherever they happen to congregate.
But ultimately, the closure of Fabric isn't about those deaths - it's about lining the pockets of cash-strapped Islington Council when it's turned into luxury flats by redevelopers, the real reason behind officials stripping it of its licence.
Every time a club has been closed of late, hard cash has been the real reason.
By doing this, the money makers are suppressing the very thing that creates the alchemy that makes London so bloody special in the first place. Get rid of the club scene, and who's going to want to buy those luxury duplexes when the area's vibe has been killed stone dead?
There's a whole generation of people who won't have easy access to the creative people, musicians and DJs that inspire them. And all for what? To build expensive housing that benefits no one but the council? Culture and music are essential for creative growth, it needs to be invested in, not torn down
Let's hope there's an appeal for Fabric. Let's hope somehow Sadiq Khan can step in to speak to those daft sods at Islington Council and let's hope we can keep our creative culture alive for our children's sake - I wouldn't want them to miss out on whatever their magical moment was destined to be before this tax on the young gets out of hand.
In fact, there has to be a nationwide joined-up policy to safeguard clubs and venues across the UK from falling prey to hands of property developers willy-nilly.
Student tuition fees sparked protests in the streets last year - let's hope there's more widespread uproar over this new tax on the young, the wave of club closures that could cause irrevocable harm to the UK's thriving creative industries.