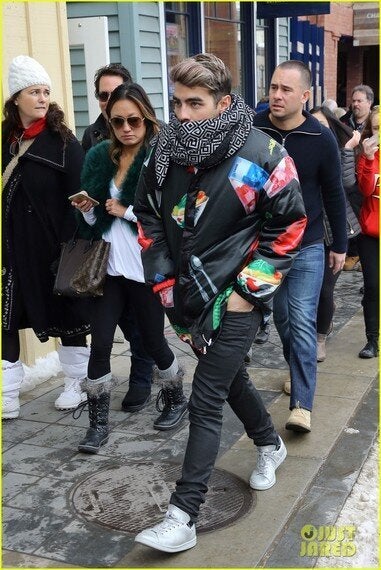 Singer, Joe Jonas - Sundance, January 2016
It's been called everything from the 'Harry Potter scarf' to the 'modern-day invisibility cloak for social media' - and the brand posted a quote on Instagram, where Banksy described invisibility as a superpower. Banksy would know...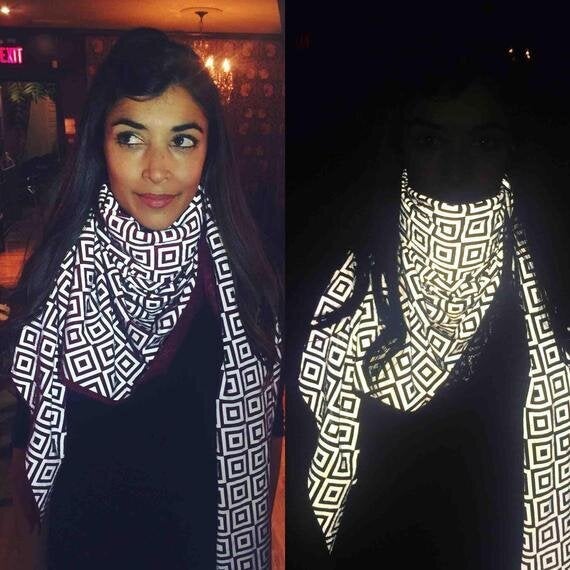 Actress, Hannah Simone - 'Cece' in New Girl
[Left photo without flash, Right photo with flash]
But for me this is more than just a James Bond gadget. It's stone cold chic and taps into the love-hate relationship that we all have with social media - where we want to be seen on our terms.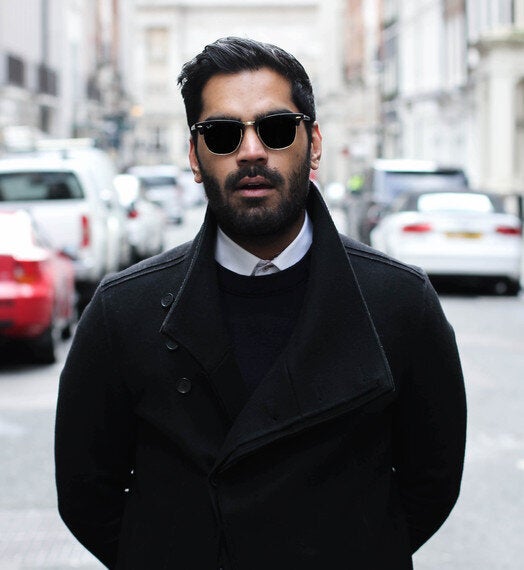 Inventor and entrepreneur Saif Siddiqui is the brains and founder of The ISHU - a new fashion brand, whose first product is a scarf that allows the wearer to disrupt flash photography. It's also about to appear on the shelves of Harrods.
Saif is a new kid on the block worth watching. His professional footballing career was cut short through injury. So he swapped the goal posts, instead for those of business - scoring a degree in Advertising and Marketing and then a bright career working for IMG on sports sponsorship. I know Saif well, because he was my Branding and Advertising student, graduating in 2010; and it was cool finding out that he remembers my lecture slides on Pharell Williams, Nigo, A Bathing Ape (Bape), and the Teriyaki Boyz, back when I think some of the class were thinking who, why, and WTH?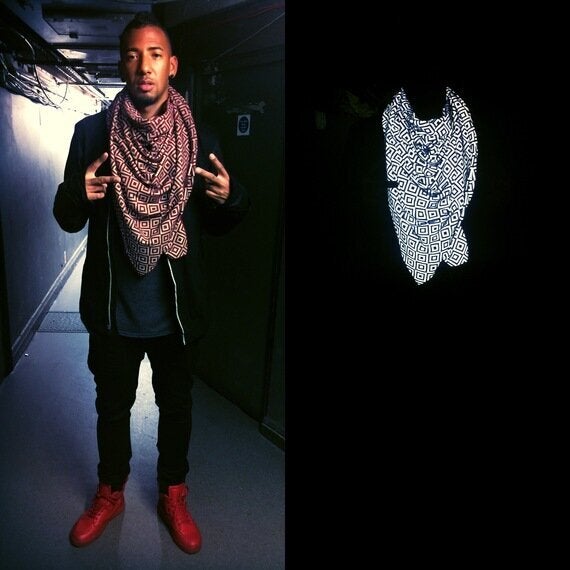 Footballer, Jerome Boateng - Bayern Munich/Germany
But his story is just starting to get hot. Saif was negotiating lucrative sponsorship deals and image rights for some of the world's top sportsmen and sportswomen - but burning the midnight lamp thinking about his next move made Saif decide that quitting his job was the only way that he was going to make his ideas happen.
Enter the ISHU scarf - a blend of innovation, chic and mystique. There aren't many companies that can claim sales generated from an elite list of A-list celebrities in their first four months after a soft launch, with no advertising, no endorsement contracts - just pure buzz, social media and word-of-mouth.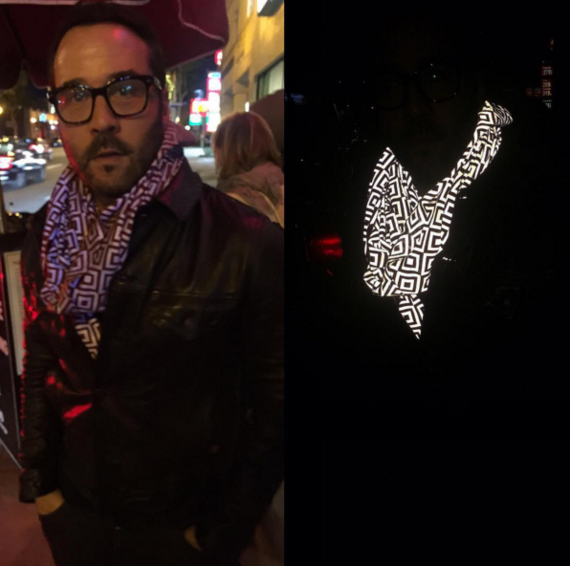 But this isn't a fluke, it's been a labour of love. Saif has spent the past six years developing the design and new innovations in the materials, and they all started with a speed camera and a motorbike. When his friend mentioned that he avoided getting a speeding ticket because the high visibility jacket he was wearing ruined the flash photo looking to capture his number plate, Saif saw a way to give back control, fashion, and a business.
But it would be wrong to assume that this is all about catering for the rich and famous. Whilst they have been the early adopters, from the start he saw a wider application for the product. He is developing a range of clothes for children and garments with hidden panels that can be unzipped, for that now you see me now you don't moment. When I caught up with Saif he also mentioned that he had been approached by several organizations, who see other possible applications for his innovation.
What else would someone like Saif want? I mean Kanye West's got one, he's personally handed them to P.Diddy, Justin Bieber, Cameron Diaz and a whole host of other stars - all of whom paid for them. Well, he's got a smartphone full of new ideas, he doesn't sleep much, and he's desperate to use this as a platform for his long-game, which is to make a deeper difference to the lives of those in emerging economies.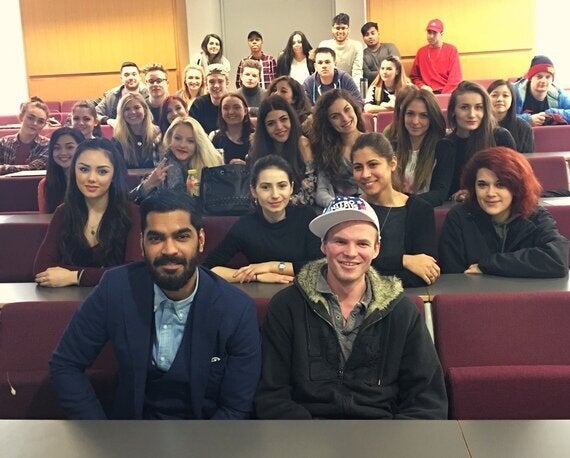 Saif and my undergrad Marketing Communications students
That's probably why he's been so successful, because away from the flash and bling, his feet seem firmly placed on the ground. The fact that we bugged out over a kebab in a take-away and he came back to his old classroom at the University of Greenwich, spending a day with my students meant a lot to us all.