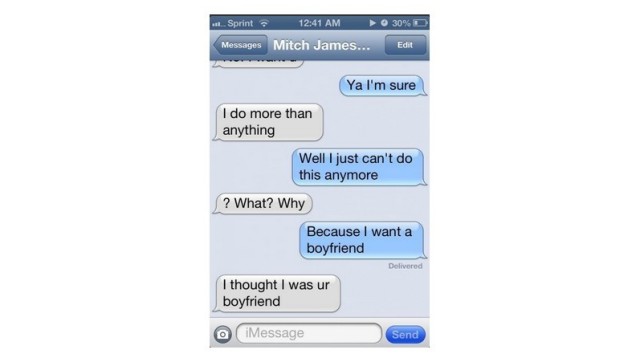 He Texted
Since its birth 20 years ago, the humble text message has touched the lives of billions across the globe, changing the very nature in which we communicate today and growing to become the most popular form of communication capable of connecting all corners of the globe. The 20th anniversary of SMS today provides the perfect opportunity to look back in time to better understand where it all began for the messaging platform and to gain a deeper understanding into the future of text.
It was the year 1984 when the very concept of mobile messaging was placed into motion by the father of SMS, a 32-year-old graduate engineer named Matti Makkonen. His revolutionary idea to create a Message Handling Service for GSM digital mobile phones was something that the world had never before seen and something that invariably laid the early groundwork for text messaging as we know it today. It was just one year later, in 1985 when researcher Friedhelm Hillebrand suggested that 160 characters was "perfectly sufficient" for all communication purposes, a line of thought that soon gave birth to the very notion of a Short Messaging Service (SMS).
And so, it was the 3 December, 1992, when the first ever text message was sent, by 22-year-old British engineer Neil Papworth. On this day, Neil marked his place in the history books, revolutionising communication as we know it today, all by sending a text message that read "Happy Christma" (the 's' was missed off). At the time, Neil first believed SMS to be an innovative way for a company's staff to communicate with one another, a line of thought perhaps explaining his infamous understatement shortly after sending the world's first text message: "at the time, it didn't seem like a big deal."
The rest, as they say, is history. The humble text message has been on a staggering journey over the last twenty years and the elegant simplicity of the platform has grown to become a cornerstone of communication in the 21st century. Latest figures from Informa suggest that 5.9 trillion SMS messages were sent in 2011 with SMS traffic expected to reach 9.4 trillion messages by 2016. Text has certainly evolved from how it was initially perceived, a clever way for an operators' employees to send simple messages to one another, and today it maintains a reach of more than 5 billion people across the globe, with 98% of sent messages being read by the end user.
Text messaging is likely to remain popular for years to come. Not only is it instantly available to anyone with a mobile phone, regardless of age, location or functionality, it is also extremely reliable - people trust that a text message will arrive once it has been sent. New messaging services including the likes of WhatsApp, Skype, iMessage, Facebook Messenger and BBM all require internet connectivity to function, something that can delay or hinder the delivery if lost. Nevertheless, it is clear that the way we share messages has evolved over the last two decades and there is a real opportunity to combine the reach and reliability of SMS with the enriched features offered by new popular messaging applications to provide a new revolutionary Rich Messaging service.
Yet with every new messaging service launched, the landscape becomes increasingly confusing for the mobile user, forcing them to manually change between different applications. As each messaging platform is unique, users are forced to pick and choose how they would like to communicate with different contacts. With SMS this is not the case and the messaging platform remains the only ubiquitous and dominant messaging service available for all mobile phones globally. Now imagine if SMS provided a gateway to a host of other services, including Facebook, Twitter, your local grocery store or even your doctor's surgery. This is becoming a reality, with Facebook users now being able to update their profile via SMS when travelling abroad, allowing them to avoid high international data roaming charges. Indeed, the reliability and simplicity of SMS as a communication channel is the very reason that enterprises today are adopting it as a customer service tool to deliver appointment reminders, discount vouchers and more.
For now, recent websites including hetexted.com and the infamous Tumblr page textfromdog.com suggest that the humble text message is continuing to inspire a generation, lying at the very heart of consumer sensibilities. Not only this, but messaging is continuing to evolve the very nature of communication. In short, the text message continues to stand tall as a platform accepted by all. If mobile operators can successfully combine the reach, reliability and simplicity found in SMS with a rich user experience offered by new OTT applications - this presents a powerful opportunity to shake up the messaging space and ensure ownership of it by embracing standards such as the GSMA's Rich Communication Suite (RCS) initiative. And it is on this note that we must wish SMS a very happy 20th birthday, and many more to come!