You may have heard, you may not have, but there's this whispering around those in the know and it's all about Low-FODMAPs. I know I've spoken about my hatred of fad diets in the past but this isn't one. Promise! This is scientific and everything. HuffPo has even written about it before - there's lots of info on it over on the King's website.
But I don't want to talk about my bowel, your bowel or anybody's bowel, for that matter. I mean, it's just awks, okay? But look, eating isn't always the best of times for some of us and this diet (although I hate using the term diet) should help change that. You see, there are lots of things that people don't realise they can't digest properly. Most have cottoned on to the whole wheat issue - much to the derision of our peers. I mean, geez, we just don't want to look like we ate a football, okay? But did you know about garlic? No, bet you didn't. And fruit, yep, things like apples and pears. It's as complicated as your 17 year old relationships were and so the best thing to do is go to a profesh dietitian and get a proper list of foods you can and can't eat because it is complicated.
But, to help you newbies start out on this wonderous intestinal journey, here are some starter recipes. However, before I begin, the main things you should be avoiding, just as a pointer, are: garlic, wheat, onion, lactose, beans, pulses, cauliflower and pretendy sugar.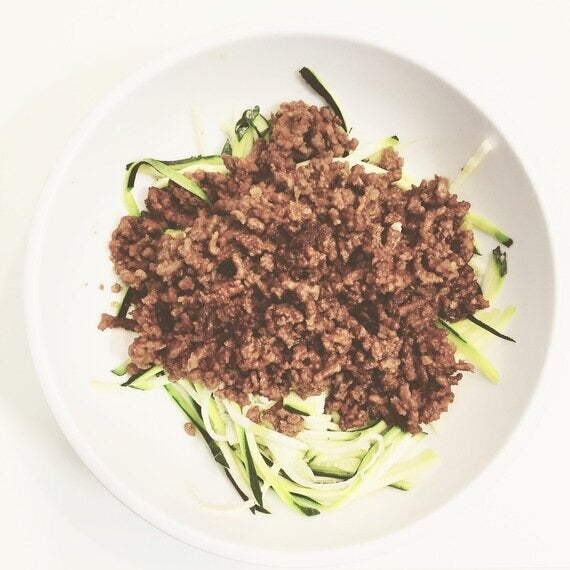 1 tablespoon of plain tomato puree
1 large glass of red wine
Preferably using something electrical that chops, chop your carrot and celery. Fry the veg in a saucepan and after a couple of minutes add the mince. Once the mince is browned add the tomato puree and then the wine. Bring to the boil and then turn the heat down to a low simmer. Season with salt and pepper and leave for a minimum of 30 minutes. Serve with brown rice spaghetti and grated parmesan.
1 1/2 teaspoons baharat spice
Split your peppers and de-seed. Place them on a baking tray.
Add double the amount of water to the quinoa and simmer for 15 minutes.
Fry the beef and add the spice until it's browned, season with salt and pepper. Drain the quinoa, if needed, and mix in with the beef. Spoon them into the peppers and pour the passata over the top. Cover with foil and bake for 25 minutes at 180c and then the last 5 minutes without the foil. Maybe decorate with something green as it doesn't look overly beautiful but tastes great.
For the paste you'll need:
1 Green Chilli de-seeded (use half or less if you're sensitive to spicy food)
2 Stalks of spring onion (the green bit)
A thumbs width of ginger (or a dessert spoon of chopped frozen ginger, which I LOVE)
Handful fresh coriander (half a small packet)
1 Lemongrass stalk, trimmed and outer layer removed
1 tbsp of gluten free light soy sauce
For the rest you'll need:
400ml of coconut milk (don't get the light stuff, it's disgusting)
200ml of stock - don't add more stock than this otherwise you'll have sludge coloured curry
460g pack of Chicken thigh fillets (I prefer thigh as it has much more flavour but it's a pain to trim and chop)
For the veg you can choose any of the following:
For the stock you're much better off making your own but if you do find one from The Shops that doesn't have onion or garlic in, I'd love to know.
Blitz all the paste ingredients in a food processor. Fry your chicken in some olive oil until golden and cooked through and then stir in your paste. Add your stock and coconut milk and your more hardy veg - pepper, baby corn or aubergine. Let them cook for a bit and then add courgette. At the last minute you want to add baby spinach or pak choi. Serve with rice, a squeeze of lime and some chopped coriander on top if you're having someone fancy over.
As this diet is still new to me and The World (sort of) I'm still working on recipes. A few are close to being honed so pop over to my blog for any new recipes that might appear. Hopefully this diet will be beneficial to a lot of people. Good luck and may you and your gut find peace.