I know most people have done their 'Best of 2013' lists already, but my thinking here is that as long as it's done before the end of January it isn't too late.
I started 2013 with a month long tour with Paloma Faith. The gigs were some of the best and biggest I've ever played. After getting snowed in and missing the first show, I had a somewhat false start to the year and the tour, but then Steve and I were totally embraced by the fans and the band, as we travelled the length of the nation.
We followed the Paloma Faith tour with my first full European headline tour. Finally having your own tour definitely makes a year memorable and 2013 was that year. What a stunning feeling this was, after so many years of performing. We visited Amsterdam, Brussels, Dublin (featured picture), London and Paris to name a few. I was so surprised by the success of the tour and the response to the album. Memorable is the only word.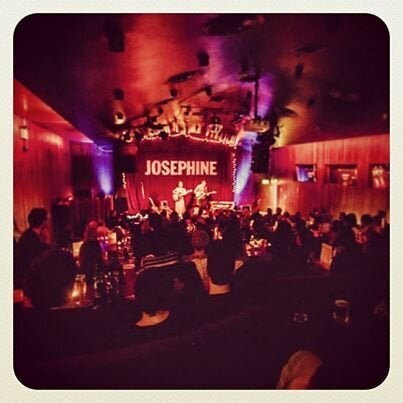 In 2013 I got to see the famous SXSW Festival in Austen, Texas, for myself. The shows, the nightlight and the Texan city sprawl all lived up to their reputations. There's nothing like SXSW really, the street party goes on into the night and the best acts from around the world come to play. It was a pleasure to be there.
I've played Glastonbury before but 2013 was particularly great because: I played the Park Stage, which was full of very interesting acts and drew a good crowd throughout the day; I played the BBC Highlights show (and I was really surprised by how many of my friends mums are watching TV at 1am); and I met Professor Brian Cocks. Enough said.
Towards the middle of the year I visited Morocco to film a new video (to be released in 2014). We spent a week in the Moroccan desert; an interesting, and intensely hot experience. It was a bit of a test of endurance, but I'm really glad I did it, and I can't wait until the song is released.
Lastly, at the end of 2013, I toured with Madeleine Peyroux. A lovely ten date run of shows around the country, just me and my guitar. I got to play at the Royal Festival Hall. The show was a sellout. I had such a great time at this show and the audience were great. Such a legendary place to play and I felt privileged, what a great end to the year.