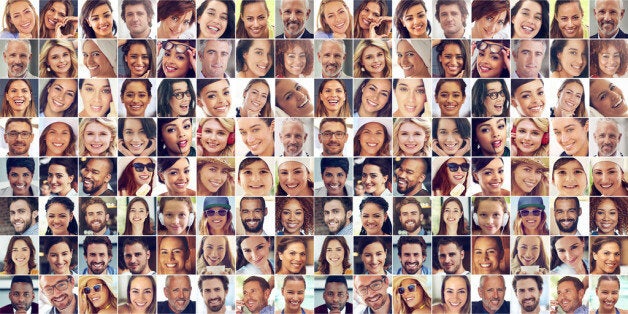 When diversity charity, Creative Access, was first established in 2012, we set a target to place 700 BAME young people into paid internships in the UK media.
It is ironic that, this month, Sharul Khan, became our 700th intern beginning his internship training with documentary producer, Swan Films.
That decision is sad, but also short-sighted.
Having invested in Creative Access for three years, the Government now risks damaging its own efforts to get more disadvantaged young people into the creative industries.
Having placed 700 young people with more than 250 media companies - 90% of whom have got jobs at the end of their placement - we could say 'mission accomplished'.
But does it really feel like the media today is truly reflective on the society on which it reports?
The last set of figures (from the Department of Culture Media and Sport) showed the proportion of BAME people in the film, TV and related sectors was around 9%.
But when you consider that the lion's share of these jobs are in London, where the ethnic minority population is over 40%, you can see how far we have to go. And of course, in senior roles, the position is much worse.
If Creative Access is allowed to fall away, all the investment that has been made - 40% from Government; 60% from the industry - and all the momentum that has built up will be lost.
Like the 699 interns before him, Sharul is starting out on a path towards a career in one of the fastest growing and most vibrant sectors in the UK economy.
Creative Access' focus is on the behind the scenes talent: helping creative companies reach out to a much wider talent pool to recruit trainees who bring fresh ideas, new skills and the rich experience of many diverse backgrounds.
Creative Access' pitch to media companies has always been as much about economics as it is about driving social change,
The charity believes passionately - and there is a growing body of evidence to support this - that diversity spurs creativity and that companies that draw on the skills and experience of people from a wide range of different backgrounds gain a competitive advantage, especially in an increasingly globalised media market.
Four years ago, when we began talking to media companies about Creative Access, we were sometimes told that a media career, with all its uncertainties, might not be attractive to the brightest and best BAME young people.
Today we have a database of 35,000 young people keen to apply for all the opportunities that arise.
There are more than 1.8m jobs in the UK creative sector, so it may seem that the 700 Creative Access interns placed so far is just a small drop in a big ocean. And so it is. We are one small organisation among many making our contribution hoping to help solve a long-standing problem.
But we have shown what is possible if the will and the resources are there.
We're determined not to give up. We're already looking at a new business model that builds on our strengths: providing recruitment services for media companies and training and support services for BAME interns.
We are in discussion with many of the creative sector's larger firms and publicly-funded bodies to see if we can engage in purely commercial - non-profit - relationship to support media companies.
We hope to go on working with all our media partners to continue building a more diverse workforce. To support young people with few connections who might not otherwise get a chance to show their talents.
And to help create the conditions for companies to respond better to the demands of changing audiences and an increasingly competitive environment in which local and global players vie for their attention.