Paris is a city that's spent centuries inspiring artists, writers, musicians, photographers and filmmakers alike - and wandering the streets of the City of Light, it's not hard to see why.
It's here, among the iconic architecture and the air of romance, that the film director greats such as Luis Buñuel and the legendary Woody Allen have found their inspiration. It's a place where coincidence, fiction and reality all coincide.
A great example of this is the latest effort from Expedia; their travel video #FilmTripping explores those Parisian locations that you're sure to recognise from the silver screen. Here's a look at the places they explore.
Before Sunset (2004)| Shakespeare and Company, 75005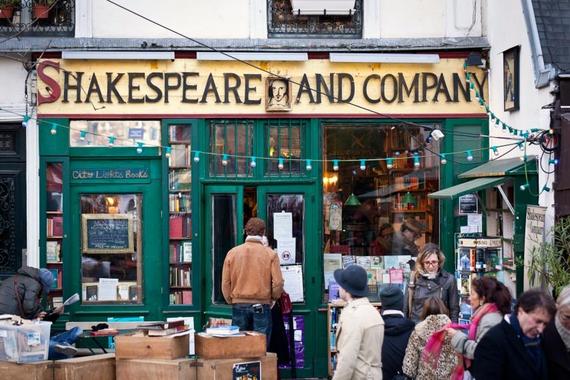 Arguably the most famous bookshop in the entire world, Shakespeare and Company first opened in 1919 and was a literary corner frequented by the greats: Hemingway, Fitzgerald and Gertrude Stein to name just a few. Moved to a new location due to the Second World War, todays Shakespeare & Company sits happily in the shadow of its predecessor.
It's here that a pivotal scene of 2004's Before Sunset takes place, with two old lovers (Jesse and Celine) meeting again nine years after their first encounter. Image source
Les Amants du Pont-Neuf (1991)| Pont-Neuf, 75001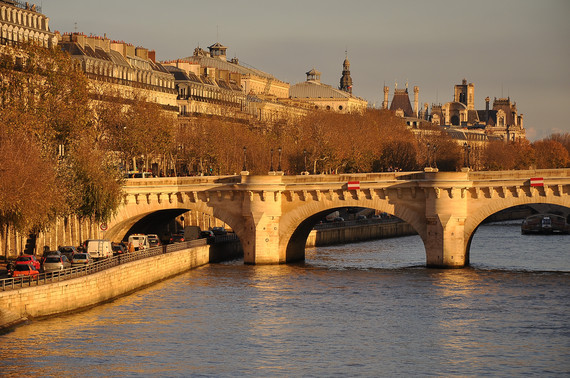 Despite its name meaning "new bridge", Pont-Neuf is actually the oldest of Paris' modern bridges. Standing right by the infamous Île de la Cité, Pont-Neuf connects the city's Right Bank luxury with the artsy and bohemian style of La Rive Gauche.
When it comes to cinematic history, Pont-Neuf is a key location. Much of 1991's Les Amants du Pont-Neuf (1991) sets the love story between a young painter and a street performer around the bridge. Image source
Midnight in Paris (2011)| Île de la Cité, 75004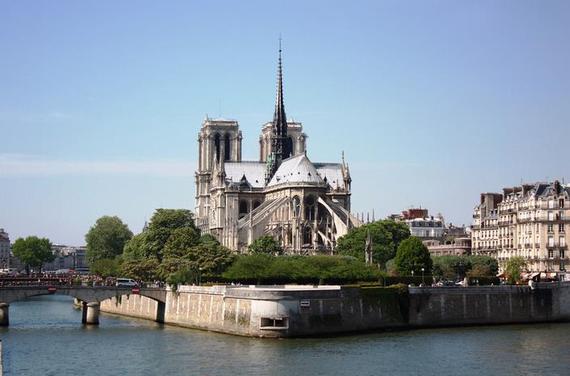 The Île de la Cité is a natural island in the middle of the river Seine, considered as the very centre of Paris and as the heart of its medieval history. It's here you'll find Point Zero, the site of the world famous Notre Dame Cathedral.
If there's one film truly capturing the beauty of Île de la Cité, it's Woody Allen's Midnight in Paris (2011). In the film, the main character walks along the quays of the Seine by night, accompanied by the beautiful mistress of the famous Picasso. Image source
Le Fabuleux Destin d'Amélie Poulain (2001)| Canal Saint-Martin, 75010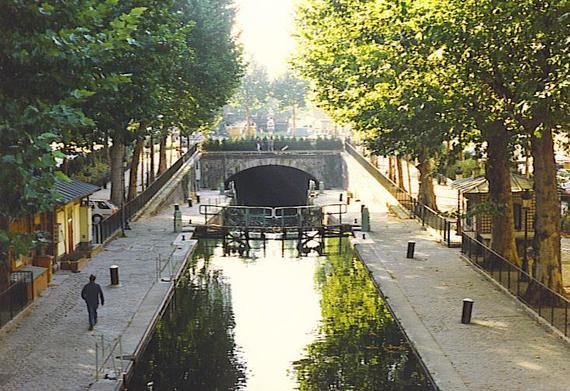 Sitting pretty in the heart of Paris' most bohemian neighbourhood, Canal Saint-Martin is the centrepiece to a place of artisan bistros, hip cafes and creative types. The tranquil canal is a local hotspot, providing a peaceful respite that feels a million miles from tourist-heavy central Paris.
It's here among the shady trees and dappled sunlight that some of the most memorable scenes from 2001's Le Fabuleux Destin d'Amélie Poulain take place. Image source
The Bourne Identity (2002)| Belleville, 75020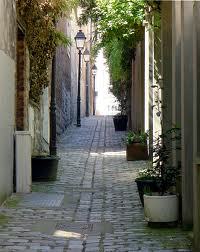 Although Belleville has come a long way since its days as an independent commune overlooking the city of Paris below, it has long been considered a "working class" neighbourhood. Today home to an impressive array of cultures, Belleville is a burgeoningly creative area, with a village feel and an influx of artists attracted by cheap rents.
Passage Plantin is a charmingly narrow and cobbled street in the heart of Belleville, immortalised on screen in The Bourne Identity (2002). Image source
Moulin Rouge! (2001)| Pigalle, 75018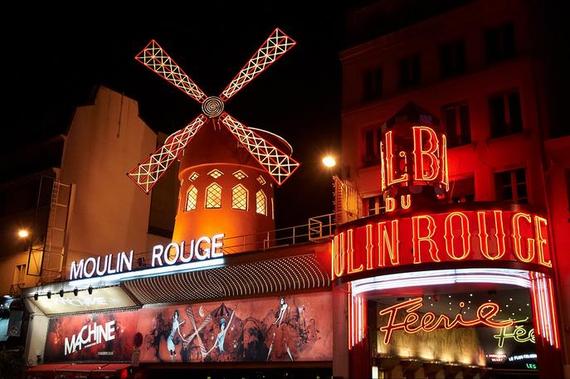 The site of perhaps the world's most famous red windmill, Pigalle is a neighbourhood simply overflowing with cabaret theatres, sex shops and adult shows. Long regarded as the underworld of Paris, Pigalle is a place that comes alive by night, fuelled by desire, indulgence and decadence.
Of course, it's Pigalle's most famous theatre - the Moulin Rouge - that's the setting for the romance of two star-crossed lovers in Baz Luhrmann's Moulin Rouge! (2001). Image source
Paris Je T'aime (2006)| Trocadéro, 75016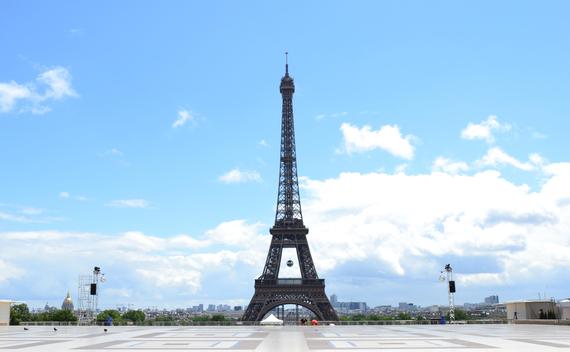 There's no denying that there's one image that will always spring to mind when you think of Paris: the Eiffel Tower. And there's no better place to catch a glimpse of this iconic structure than looking out across the river from Trocadéro, a former village of Paris and the site of the Palais de Chaillot.
It's here that one of the most memorable of Pairs Je T'aime's (2006) eighteen segments takes place, a charmingly unforgettable short featuring two mimes that fall in love. Image source