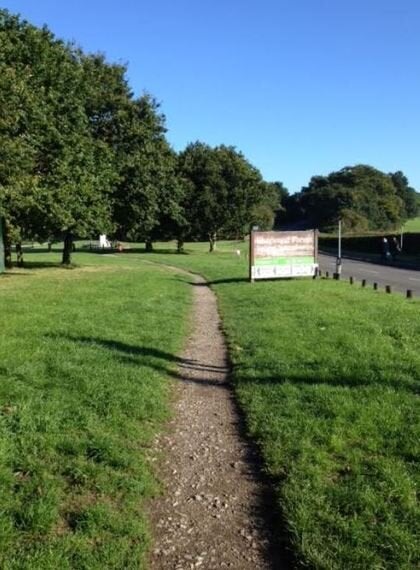 Image Credit: Judith Lewis
It was an experience like no other - it was Downton Abbey and a bit of Robin of Sherwood and it was surprisingly magical. I stayed in Sherwood Forest at an inn, travelled through it to a walled kitchen garden, visited a tea room and learned about chocolate making in a real-life Downton Abbey. All after my husband insisted I was wasting my time visiting Nottinghamshire.
I had no idea what to expect outside Nottingham and my husband was adamant that there was nothing to see or do. All I'd ever done was attend a Novacon at the Park Inn - not so magical (sorry Novacon). When I was invited up to Nottinghamshire I asked my husband's opinion and he informed me that it would be a waste of my time so I decided to go because I'm a loving, caring, wonderful wife ;-)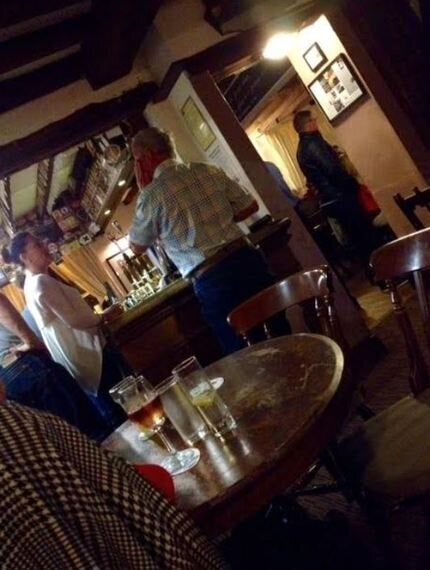 Image Credit: Judith Lewis
Nottinghamshire has so much to offer I just couldn't do it all in three days, but I certainly tried! How can anyone not be excited to be staying in Sherwood Forest? You could roll out of bed and hop over for brekkie with Robin Hood (well, if you were alive then and all). The Forest Lodge is the kind of place you can imagine as Robin's local watering hole. It has tiny crooked rooms and a small almost hidden Robin Hood tile by the bar like a secret signal. They focus on local ingredients and local beers with lots of real ale guests, plus the local Wellbeck Abbey makes a beer just for them. I missed the Glastonbury guests but was there for the locals which I tried and were delicious (as was the food)!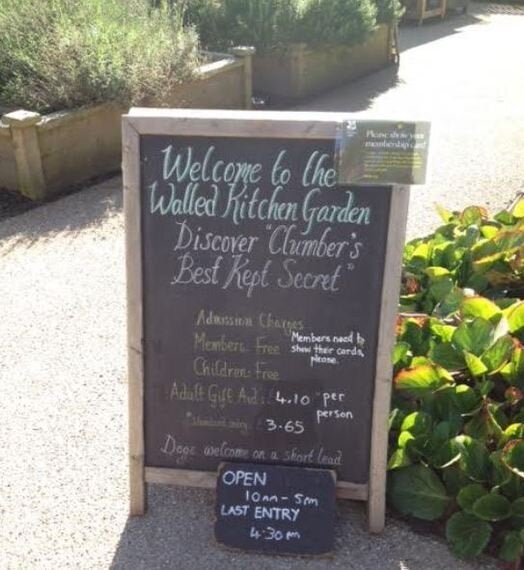 Image Credit: Judith Lewis
The next day saw me travel through Sherwood Forest and pop out in Clumber Park, making the change from Robin Hood to landed gentry with my visit to the walled kitchen garden now in National Trust hands. Every gardener there is passionate about what they do, preserving all sorts of heritage apples and rhubarb as well as preserving the craft of the kitchen garden, maintaining the largest glass manor greenhouse in England and sharing their passion with the public. In fact, you can buy their excellent fruit and veg outside the Head Gardeners house at the gates of the garden.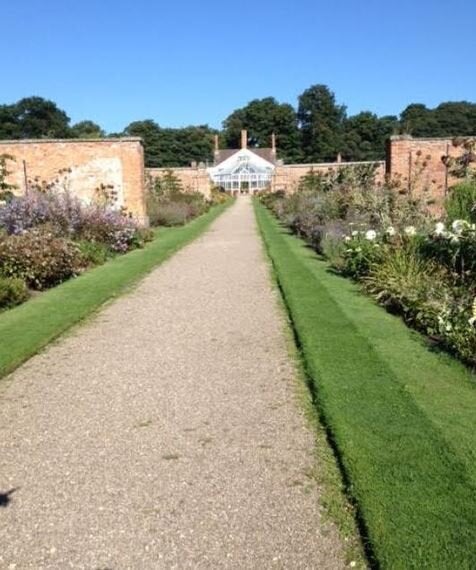 Image Credit: Judith Lewis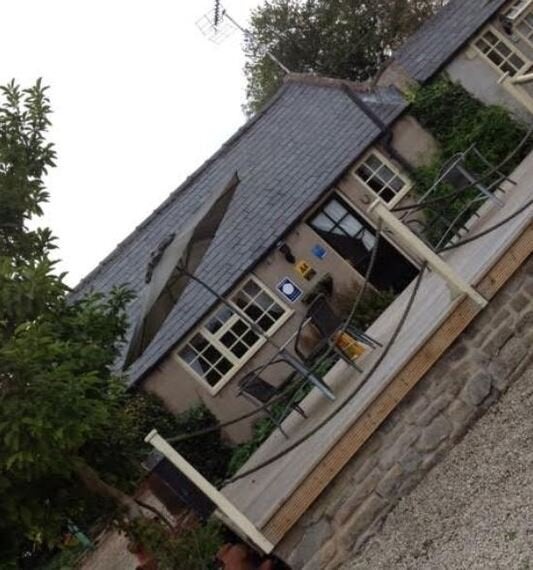 Image Credit: Judith Lewis
Of course having left my Robin Hood lodgings behind, I had to stay somewhere as I was off for a course in the morning (the real reason for my visit to the area). That night I was at probably the fanciest B&B I've ever stayed in - Brown's B&B. It was fancier than most hotels I've stayed in as you get your own cottage as a room! You need, at least once in your life, to experience the luxury of a four poster bed with a bathrobe laid out for you, TV at the foot and all the cookies and tea you could possibly want. The price was less than many (if not most) places I've stayed at so easy on the pocket which is important to me. Breakfast was included of course and all local meat and eggs. The juice in cut crystal was especially amazing.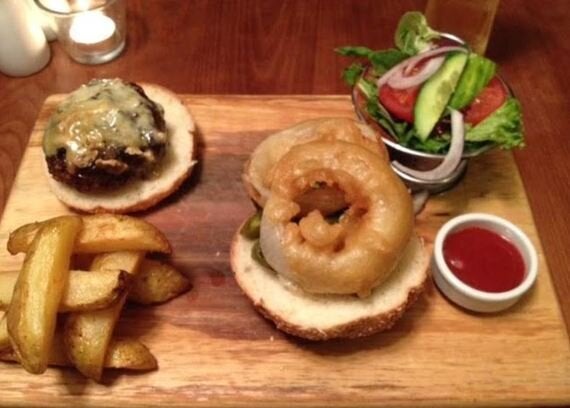 Image Credit: Judith Lewis
Dinner was at the quaint and heaving Elm Tree as Browns B&B didn't do evening meals and so recommended this pub. I had a tomato soup made from the tomatoes growing around the back of the pub, and 'Britain's favourite burger'. Apparently the landlord's dad (the landlord was so young it was crazy - am I really that old now?) grows the tomatoes for the pub and probably wishes they weren't just made into the best tomato soup I've ever had. You just wouldn't get this in London plus the prices were great. I was so full I couldn't manage dessert but I saw a steady parade of them go past me and I wished I had room for more. If you are ever anywhere near this place, do yourself a HUGE favour and grab a bite in there. In fact, just book a room at Brown's (the single price is extremely reasonable for even the best cottage) and then reserve a table at the Elm Tree pub and you can thank me later ;-)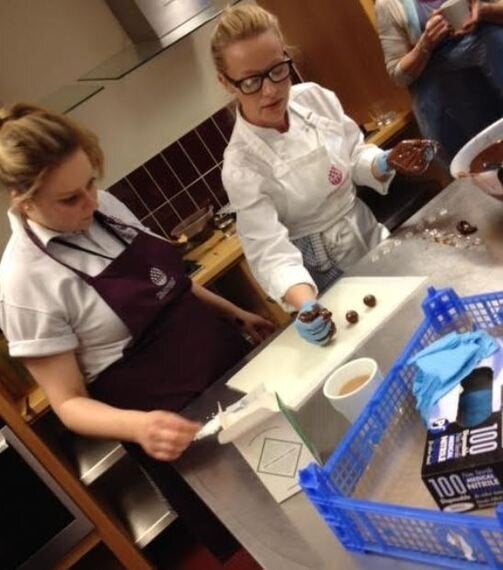 Image Credit: Judith Lewis
The next morning I headed down for the best full day chocolate course I've been on. This was the real reason for my visit. The owner of the B&B had to lead me as the estate (Wellbeck Abbey) was so huge I'd have gotten lost. The day was carefully planned so we could make a ganache and still enrobe and take the chocolates with us, as well as making a salted caramel - something I've been too afraid to do at home. This course really demonstrated the importance of time management in chocolate making and I think really showed up the shortcomings of shorter courses. We tempered chocolate, we made a ganache, we created bars and we enrobed - all skills someone starting a business would need. We also all received details of wholesale suppliers in our reusable bags (important in these days of 5p bags) within which we placed all our chocolate goodies.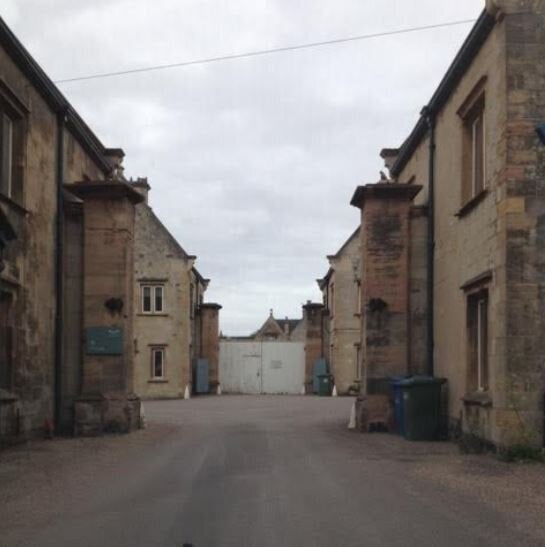 Image Credit: Judith Lewis
So overall I think my husband is full of hot air (or maybe something less polite). Nottinghamshire has so much to offer whether you are an avid gardener and visit the walled kitchen garden, want to learn an artisan skill like bread making and chocolate making or whether you just want to stay somewhere luxurious and relax in the gardens like Brown's B&B or the Forest Lodge. I'll be going back for sure!