Forget Man Flu, it's Men's Health Week and at the end of it, it's Father's Day. Both are timely reminders that our men are both vulnerable and precious, unsung heroes at the heart of life, guiding and guarding when the going gets tough.
So who guides the guardians? Well, generally women. On the whole, we're still much better about going to the doctor than men, and we've all too frequently been the ones encouraging - in some cases nannying and nagging - our blokes to visit the doctor. But the reality is, modern men should take as much trouble over their health as they do over their fitness. Just a few years ago, half the male world didn't use deodorant - Wah! - or change their socks but now they can moisturise for England. It's weapons-grade grooming - grooming as a martial art. So come on guys, step up and make 2015 the year you take charge of your own health.
Men's health really shouldn't be something that goes under the microscope for just a week - it should be 24/7 365 days a year, with guys wising up to the risks of diseases like prostate cancer, diseases that can frequently be stopped before they prove fatal if they're spotted early enough. And surely those of us lucky enough to have a father to celebrate should celebrate him on more than one day of the year.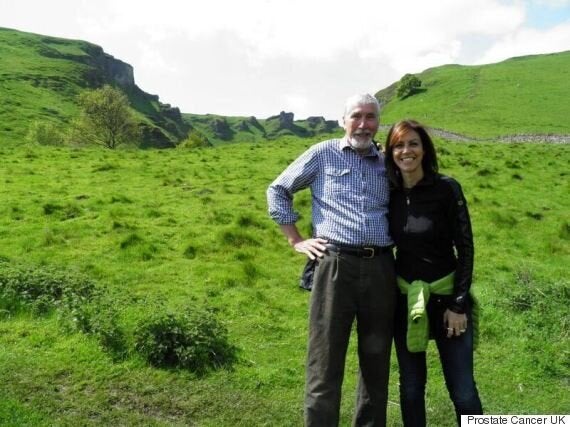 Five years ago, we could have lost my own father Michael Bradbury to prostate cancer, the men-only disease which kills one man in the UK every single hour. Put another way, it means 24 prostate cancer deaths on Father's Day alone - or 168 during Men's Health Week.
It's a shocking toll and men deserve better. But we can actually do something about it if we want to. For starters, men can learn the risks - like being over 50, being black, or having a close male relative with the disease. Just knowing that can be a lifesaver. That's the biggest reason why my lovely Dad and I are supporting Men United, Prostate Cancer UK's movement for everyone who believes that men and their health are worth fighting for. My uncle Stuart was being treated in South Africa for prostate disease, so Dad realised that, being over 50 and with a family connection, he should get checked out. He was diagnosed with cancer - but thankfully early enough to get the treatment that quite simply saved his life and meant he's here with us now - here for fun and walks and cuddles with his new grandchildren.
But we've been lucky, and we know it. This killer snatches 10,000 men away from their families in the UK each year - and 300,000 men are living with the disease right now, many of them dads. One in every eight men will get prostate cancer at some point. That's why we need to fund research to crack it, because this disease won't beat itself.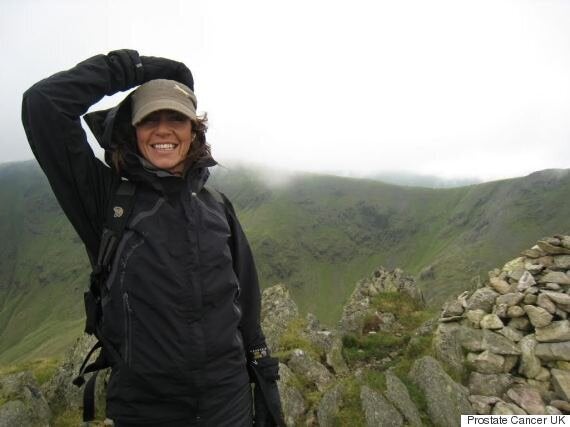 Together with Prostate Cancer UK, we've come up with the idea of asking people to do a Dad's Day Walk to celebrate all our fathers and to raise funds to beat the disease. We love walking - I'm a passionate believer in doing at least the 10,000 steps a day that health boffins recommend as the minimum - and by doing your own walk, long or short, everyone can do their bit to fight this 'dad's disease' for fathers everywhere. We want people to register their walks here - and I've created special tips for Prostate Cancer UK walkers on my own website The Outdoor Guide.
When my Dad was diagnosed, our whole family felt thunderstruck. Now we want to do whatever we can to make men aware of this killer and raise funds to treat and beat it. If you're lucky enough to have a dad you love, make time to walk with him this Father's Day - even if it's just to the pub. And if you've already lost him, then do a Dad's Walk in his memory. Anyone who steps up to raise funds for Prostate Cancer UK will help smash this disease once and for all, so we can keep more of our dads alive. So join the team and tell us about your Men United walk here - amble, ramble, scramble, schlep or trek! The message is - gather your family and friends together, get out there and do a Men United walk on any day you like. A few small steps for Men United, one giant leap for mankind.
Let's do it for the Dads.