It feels like just moments after celebrating the New Year, we're seeing on the horizon lighter evenings and the hints of warmer weather on its way. The excitement of planning for the year ahead and the change of weather has encouraged many brides-to-be to start thinking about their perfect wedding dress. Every year between January and March, Google searches for wedding dresses increase by almost a third. It is clearly an exciting and busy time for brides-to-be as well as wedding dress designers.
With an endless choice of materials, styles, colours, lead times and designers, choosing the right dress can be stressful. So it is understandable that if you are also expecting, this can add a new set of challenges to the mix.
It is estimated that almost 10 per cent of women who marry in the UK each year are pregnant. This means that around 20,000 pregnant women a year are planning their wedding and will be looking for a fabulous dress to accommodate their bump.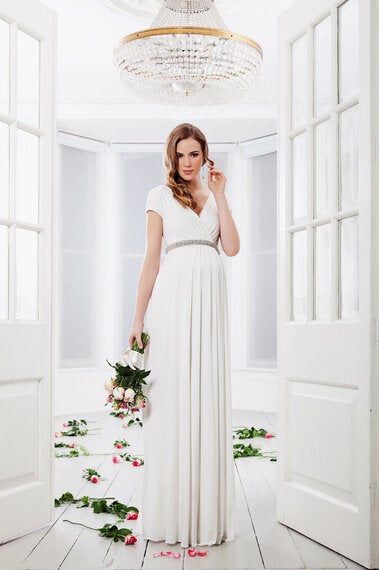 Ten years ago my sister was invited to a wedding whilst pregnant and struggled to find an outfit, which is what inspired me to set up my maternity label Tiffany Rose. So I can really understand how daunting this could be for a bride herself. I wanted to offer pregnant women the chance to feel confident and look gorgeous on their big day. I also wanted to create beautiful dresses to flatter brides at every stage of their pregnancy.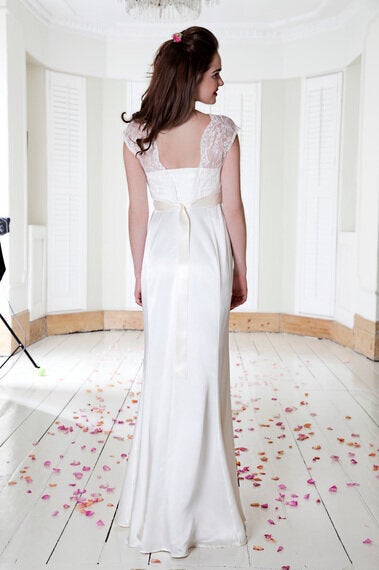 With Spring/Summer collections having now been unveiled this is a very exciting time for bridal shopping. This season's trends focus on elegance, romance and a touch of vintage, inspired by the Great Gatsby. 1920s and 30s fashion influences have endured since Kate Middleton's appearance in her McQueen wedding dress back in 2011. In fact, 53% of brides-to-be admired Kate's dress more than any other in a recent survey of celebrity bridal gowns. The strapless, structured dress seems to have fallen out of favour somewhat as many brides opt for romantic, understated soft tailoring. At Tiffany Rose the Helena dress from our new bridal collection very much reflects this continued trend with its vintage inspired lace and full-length sleeves.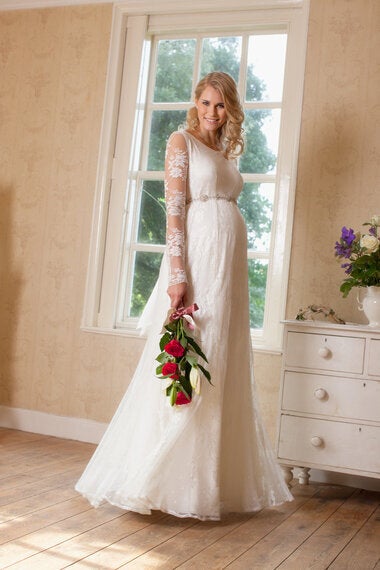 Today it's not unusual to spot a pregnant bride walking down the aisle. And with the selection of bridal maternity wear that is now on offer, there is no reason for brides to compromise.
Pregnancy curves are something to celebrate, and with celebrities like Jessica Alba, Alicia Keys and Lily Allen marrying in the early stages of their pregnancy, maybe the baby bump will be the 2014 bridal trend?