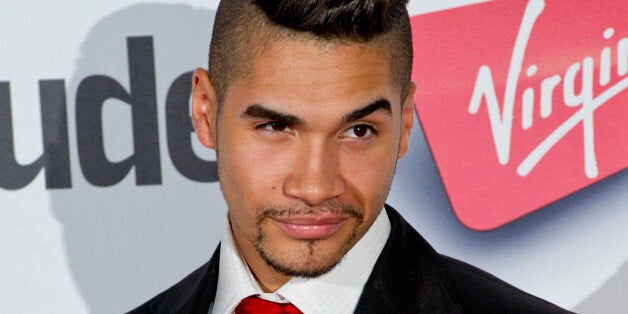 My heart sank when the video appeared online over the weekend. As a proud Brit, as a Muslim, as a parent and as the Mum of a son who is an Elite Level-5 gymnast representing his region next month in the national finals, my heart really did sink. I had to discuss it with him; I wish I hadn't needed to.
You and all of Team GB are role models. You are winners. You stand on that podium with the pride of us all standing with you. I will never forget sitting next to my son on our holiday as he watched with anticipation and hope of a wonderful pommel horse final in Rio. We weren't disappointed! And guess what, we don't expect you to be perfect, not at all. Seeing the falls, the tears, the frustration is part of it and gives us all a reminder of how none of us need to be perfect to succeed. We need to pick ourselves up, dust off and carry on. Mo Farah demonstrated that in the most beautiful way in Rio.
You, Max and the team have done so much to bring positive attention to men's gymnastics. As a Mum of a gymnast, I really do know the blood, sweat, tears, dedication, focus, support from family and coaches (and many early morning starts!) it has taken to get you to where you are now.
And seeing the boys coming through the ranks from clubs like Birmingham, from such diverse backgrounds, is a wonderful sign of progress that we can all be proud of.
We have a long history of good comedy in our country and long may that continue.
But we all have a responsibility to make sure prejudice and hatred of others does not enter our homes disguised as "it's only banter".
We would not expect a top level cyclist to be caught making monkey chants mocking black people. We would not expect a medal winning runner to be seen making fun of gay people. We would never turn a blind eye if we heard of a top athlete saying derogatory comments about Jewish people.
The diversity that we know and love in our country is something to be very proud of. We have come a long way in a short space of time as different communities develop and grow. In recent months around the time of the London Mayoral election and the EU referendum, we saw signs of anti-Muslim hatred and other forms of prejudice that we can't afford to be complacent about.
I am sure that you will apologise. I am sure you will already have realised that you went too far. I hope that knowing this has offended people, not just Muslims, will cause you to stop and think about the bigger picture.
I don't want to see an over-reaction to this either. 'Keep Calm and Carry On' does not need to mean turn a blind eye and not act. But it does mean that we call out prejudice when we see it, however overt or 'hidden' it is and decide what we as a country, as society, are willing to accept or not.
We want our young people from all backgrounds to know they have a stake in this country, that they all have something to offer. Prejudice cannot be allowed to permeate our communities and our children need to see a zero tolerance from us all whether that is from our TV screens, in our living rooms or in our schools. We all have a role to play in that as parents, as singers, as sportspeople, as teachers and as politicians.