For many years now, small businesses have been turned away by the big banks when asking for loans, which are sometimes essential in order for them to get off the ground. This is the point when start-ups and micro businesses turn to alternative finance, seeking other ways to source funding, by approaching Angel Investors, Venture Capitalists, or turning to crowdfunding platforms.
As an entrepreneur myself, I see this as an opportunity to get behind some fantastic SMEs and help them to become successful. I launched Kabbee, a minicab comparison and booking app in June 2011, and the whole experience has inspired me to reach out to other small businesses and give them a helping hand. In London alone, there's a growing crop of ambitious start-ups, and across the UK, there are hundreds of exciting businesses launching every day. Recently, we've approached some of the best-loved brands to join Kabbee's Loyalty Programme, so that they can access our 600,000+ users and share their latest offers and discounts.
Investing in small firms is risky business. But with the right strategy - and a bit of luck - rewards can be unlimited. British business investors can now benefit from government schemes which focus on tax breaks to help plough funding into unlisted firms. The big win for investors is that the tax-friendly elements essentially give them a buffer against losing money, with a tax relief of up to 50%, if you're EIS or SEIS eligible.
You also don't need to be on the Forbes rich list to invest. Crowdfunding platforms allow ordinary people to invest as little as £10 in a business, and these are growing in popularity, offering small ticket investors a real opportunity to play a role in financing small businesses without excessive costs of investment and regulation. Some can even offer those healthy tax breaks. We've recently launched a funding campaign on Crowdcube to raise £1m, which will heavily support Kabbee's expansion plans to roll-out across the UK - we're nearly half way there and the funding round closes on 9th December.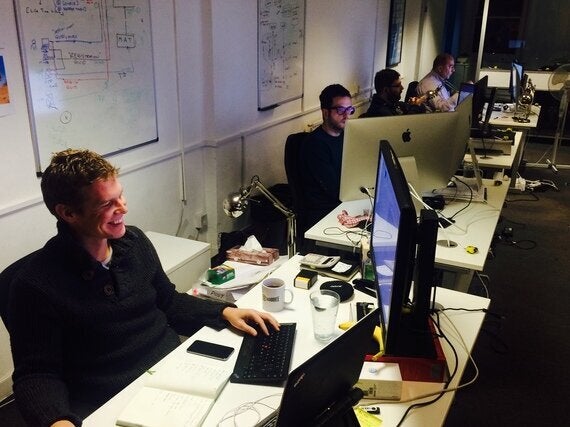 By launching Kabbee, we pioneered the most recent wave of digitalising consumer access to the physical world - bridging the gap between the digital and physical. The process of building a digital brand, an operational hub, data systems, and a scaleable technology platform had of course been done before, but we joined a series of businesses that launched when most other start-ups born out of the 2000 dotcom era had made some mistakes, and passed them onto their successors.
We couldn't have grown as a business without seeing the phenomenal rise of major eCommerce companies such as Betfair and MoneySuperMarket, and it was a wonderful vote to get the founders and ex-CEO's of these businesses onto our share register. It seems like we're now in the third wave of consumer-driven platform development in the UK, a new age of entrepreneurialism is emerging. They're taking the lessons from their 'corporate idols' and putting them to good use.
Throughout my journey with Kabbee, I've explored other markets within the digital sector, from healthcare to homecare. Over the last few years, I've been lucky enough to find some incredible SMEs and meet talented entrepreneurs, all with a passion in their respective industry to do something disruptive. I've surrounded myself with positive, forward-thinking and ambitious individuals, which has taken me to a great place - giving me the opportunity to invest in a handful of digital start-ups. Here's a few that I've invested in so far:
GPDQ - a doctor-on-demand app launching this week offering London's largest network of private GPs who will come to your house in less than an hour
Housekeep - an award-winning online service providing experienced, vetted housekeepers - digitalising the domestic service
Urban Massage - an on-demand mobile massage service, enabling users to enjoy treatment from home
Buzzmove - a price comparison platform for moving-related services
A word of advice I would give to any budding entrepreneur who is ready to empty their pockets for a small business - it's important to support businesses that you truly believe in. By doing this, you can feel like you're making a real difference and sharing in the success of something that you are passionate about. At the same time, you're helping them to grow, creating more jobs, and boosting the British economy.