In today's time, earning a degree and landing a job is no longer enough to be financially secure. Now that the cost of living has gone up significantly, people need to learn how to effectively manage their finances and invest in multiple income streams. Sure, financial IQ is still mandatory, but you don't have to be a professional investor or full-time entrepreneur to start your own venture.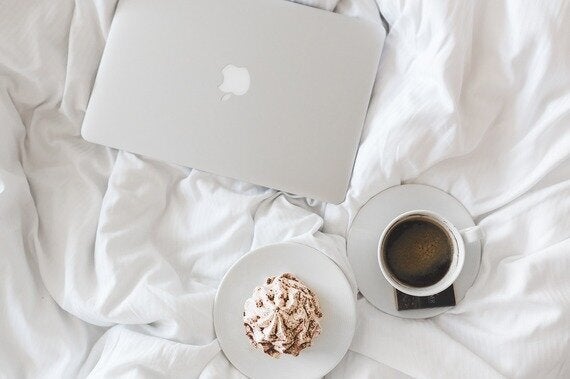 Thanks to the internet, there are several ways for you to make money at home. Here are some ideas you should consider:
1. Sell Belongings You No Longer Need
Selling your old belongings isn't always easy, but it's oftentimes the most straightforward way to make money online. It will be a lot easier if you know how to discern clutter from objects that still have practical value. Examples include old books you already read, entertainment systems that barely get used, and shoes you no longer wear.
Other than websites like eBay and Amazon, you can also start selling on social media websites like Facebook. For this, you can either build your own business page or join "buy and sell" groups.
If you want to do something menial yet simple in exchange for cash, you can sign up at UserTesting.com and be an online tester for apps and websites. All you need to do is follow the indicated tasks, voice your opinions, and have a PayPal account ready to receive your earnings. Sure, you won't get rich with this site, but it's a reliable way to earn extra cash on your spare time.
Freelancing is a booming industry. If you have skills such as graphic design, copywriting, and coding, then you can lend your talents to countless companies through platforms like Upwork and Freelancer.com. While these marketplaces can help you find prospective clients, you should make it a goal to build an online portfolio if you consider freelancing as a serious career option. You can get started with site-building platforms like SquareSpace, WordPress, and Wix.
Apart from online portfolios, site-building platforms also make it possible to create professional-looking blogs, which in turn open up more opportunities for you to earn. Strategies include selling affiliate products, displaying ads, promoting your professional services, and selling your own infomercial goods.
Whichever approach you use, remember that the profitability of your blog is tied to its ability to generate traffic. This can be improved through traffic-building tactics such as launching a newsletter campaign, building a social media presence, and partnering with influencers
Renting your car for profit is not a new concept, but it's now easier to look for clients you can trust. With the growing popularity of Uber, you should know some people who are interested in renting your car on a long-term basis. Your car, however, must pass Uber's minimum vehicle requirements, which vary by location.
Traditionally, you can also use car rental platforms like easyCar Club and HiyaCar. These websites perform thorough background checks on drivers. But to be safe, do your own research and choose someone you personally know whenever possible.
You may have second thoughts on answering surveys for money due to the prevalence of spam emails and scams that give the practice a bad name. But there are legitimate services like Swagbucks that reward you for completing surveys, watching videos, and playing games.
Just like UserTesting.com, using Swagbucks will not make you rich even if you spend a lot of time on the platform. But if you enjoy answering surveys and discovering interesting content on the web, then it's a productive way to spend your time.
If you have an established following on Instagram, then you can leverage your influence to earn money in a number ways. At the surface, Instagram seems more applicable to certain people such as photographers, graphic designers, chefs, and everyone else that can take full advantage of image-sharing. But it's actually very effective in promoting affiliate products as well as other brands aligned to your profile. Once you start promotion in Instagram keep an eye at your Instagram stats & keep on improving & trying new tactics. Just focus on building a large following to get the attention of companies that are looking for social media influencers.
Making money at home is more than doable, whether you're a stay-at-home parent, student, or a regular employee looking for ways to supplement your income. All you need is a little creativity, some patience, and the right resources. With any luck, one of the ideas above should be a good fit for you. Just take one step at a time and stay at it - no matter how tough things get.
Related