When it comes to paying for things, us women get a poor deal - it seems almost everything that falls into the 'ladies' category comes at a premium price, otherwise known as the 'pink tax'.
Now, even if you've never heard of the pink tax, the chances are you've felt it when it comes to your bank balance, with retailers charging a higher price for pink packaging or just because it's a service aimed at women.
Shower gels, shampoos deodorants, haircuts and even your dry cleaning all cost more just because you're a woman.
A common example, and probably one of the most frustrating, is the significant price tag attached to razors - Bic for example costs around £1.45 for a pack of 10 basic ones in the classic yellow, but if you want to go pink, it's more than double the price at £1.25 for just five.
The other day, I wanted to buy a Breville blender; I quite liked the pink, but it would have cost me a dear fiver more at Tesco, so I decided to opt for the green one - I didn't want to give into the pink tax.
I think I'm learning to just deal with the pink tax, but recently it has started to annoy me again
The retailers aren't stopping at us ladies. If you have daughters, then the pink tax applies to them as well.
For example, if your daughter wants the 'Little Tikes Cozy Coupe' ride on toy, then the pink one will cost you £45.50, but if you can convince her to go for yellow and red, it will be just £37.99 from Tesco. And if she dares to like Minnie Mouse, then a Minnie themed one will set you back a whopping £64.99 from Argos.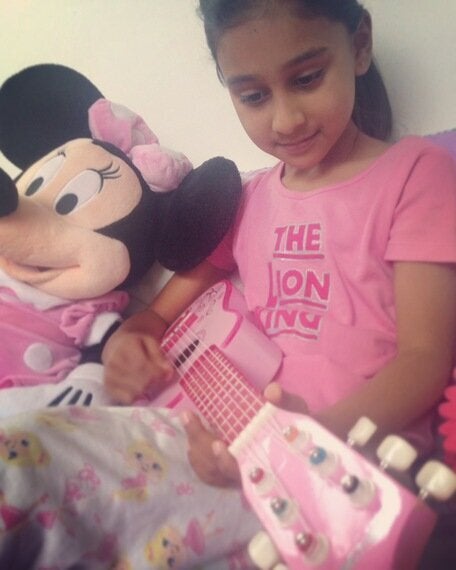 The price differences continue with other products too, such as scooters, prams and various other items, where often, enticing words just as 'princess' or 'cute' are used to justify the price difference.
Personally, I like pink, but like many women, I am fed up of having to stomp up the extra cash to be all pretty and pink.
I guess there will be a number of circumstances where I will not be able to avoid the so called pink tax, but I know that women certainly need to be weary of the pink packaging. Don't be fooled.
As for retailers, I think it's a shame that they've steeped to a level where even pink toys cost more or are excluded from offers.
Most of all, I think it's a real shame that although women earn less - yes, it's official, women still earn less than their equivalent male counterparts by 18% on average, according to the Institute for Fiscal Studies - yet we seem to be subject to the higher cost of living.
Whether it's out of necessity or a luxury, retailers are clearly playing on the psychology of pink - a colour that we identify with sweetness, calmness, warmth, beauty, cuteness, but sadly, also money - a lot of it.
Related