I feel very lucky to have been able to visit some incredible places around the world. My parents had always encouraged culture-filled excursions growing up, and as soon as I was old enough to do so, I couldn't wait to jump on a plane to somewhere exotic, where wide sweeping beaches and emerald waters blow you away, colourful fruits line the markets, history oozes out from every building and, of course, where the sun shines all day long.
But I've also been lucky enough to discover there's a whole world of wonderful areas to visit right here within our own beautiful island. Golden sands line the coasts on the west and north east, vibrant forests tower right next to gorgeous rolling plains - and although the weather can be unpredictable, when the sun does appear, the UK really does shine.
So here are a few of my favourite trips a little closer to home, the kind of places than on arrival made me feel warm and welcome (no matter what the weather was doing); that have filled my heart with fond memories of friendliness, great service and beauty that only this little island can boast.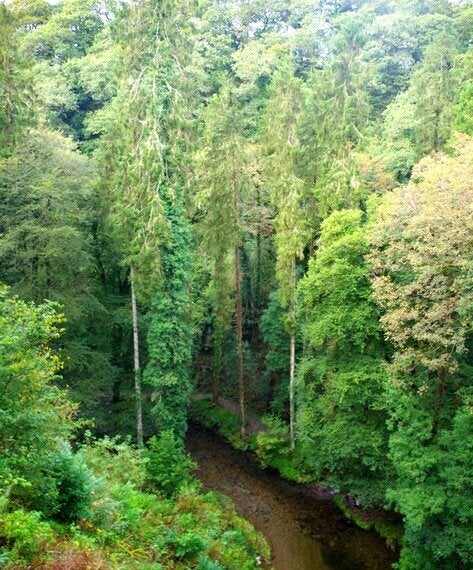 Nestled next to the vast greens and browns of Dartmoor in South Devon, this stunning gorge is an unexpected find. In fact, within minutes you'll have lost yourself into the exotic as you make your way down the one-way paths, twisting and turning through lush, towering trees. The sound of traffic from the nearby main road is replaced by the sound of thriving creatures like crickets and chirping wagtails, and most noticeable is the humidity which thickens the air and causes little drops of dew to trickle off the abundant leaves onto your head. Make your way over swaying iron bridges and muddy tracks (bring good walking boots), and stop to take in the river raging far beneath the trail. You'll pass waterfalls and wonder if you're still really in England. Finally, book into the Prince Hall Hotel in nearby Two Bridges - and be welcomed back with afternoon tea and cake. Wonderful.
Runswick Bay, North Yorkshire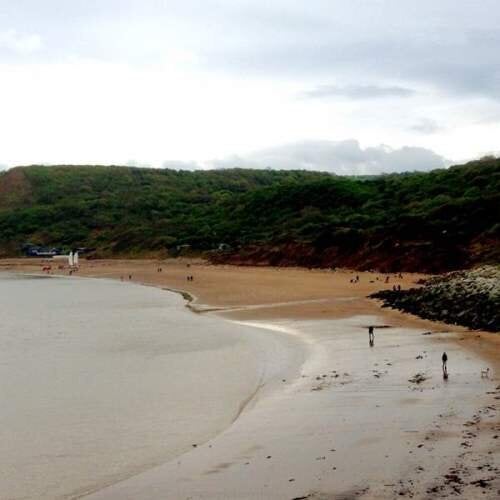 Just a short drive from the popular port town of Whitby in North Yorkshire, is this crescent of soft golden sand and rugged rock pools - the perfect natural adventure playground for adults and children alike. The sheltered bay provides the perfect area for coastal walks, searching for crabs and a paddle in the sea - and once you've used up your energy, refuel at the cafe overlooking it all. Work off lunch with a stroll through the cliff-top town (it looks like an uphill struggle, but it's not at all) and marvel at the gorgeous little B&Bs and cottages as you pass. It's well-worth stopping here for a night or two - and if you're feeling adventurous, there is a camping ground nearby.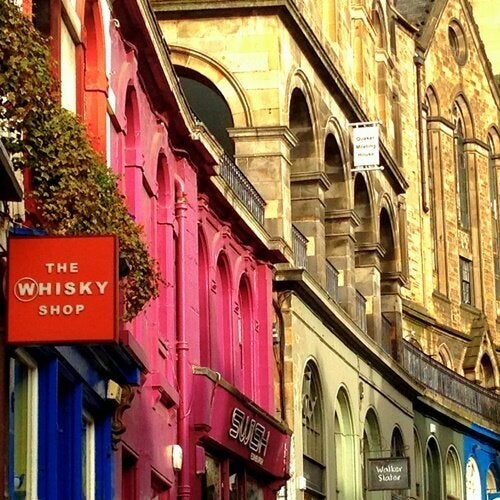 The first thing you will notice about this awesome Scottish city (apart from the amazing castle high up on the hill) is the tremendous architecture lining the city streets - every building tells a story, and often it's a story you need to hear to understand the history of Edinburgh. Opt for a walking tour with Eat, Walk Edinburgh and prepare to be dazzled by the superbly-knowledgeable owner Alan, as he fills your mind with fact and folk tales, while taking you to hidden shops, bars and restaurants to enjoy everything from seafood and wine to haggis and malt whiskey!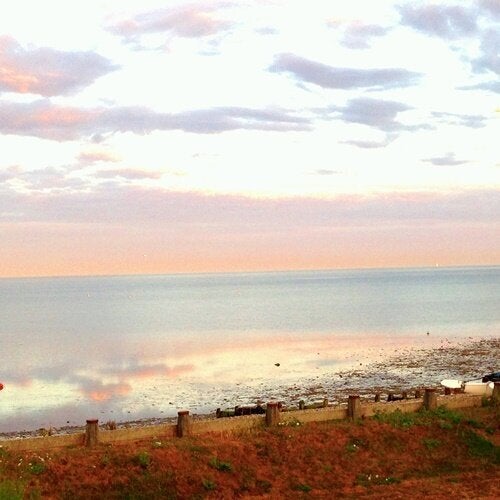 Oh, lovely Selsey. This small, sleepy little village has a wonderful seaside quarter - where you can easily while away days on long walks and deck-chair reading. At low-tide, the water is shallow enough for a paddle, and there's plenty of space for kids to run around, while you set up camp on the pebbles. At sunset, the sky turns into a swirling canvas of purples and pinks and it's perfect to sit back with a hot chocolate and watch the evening drift in. The beach road is full of holiday cottages for rent, so stay a few days and forget the bustling real world for a while.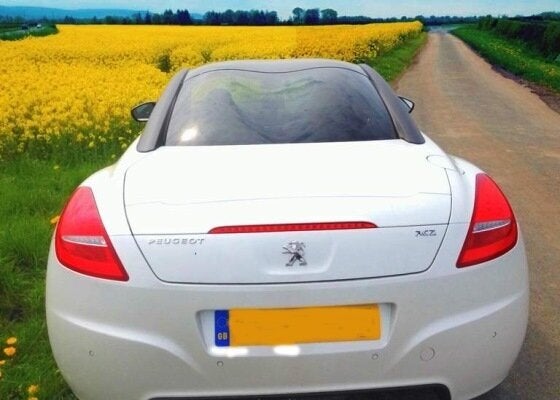 Getting to most of these places is pretty straight-forward - but if you want the freedom to explore, it's worth opting to drive rather than take trains and taxis. Our RCZ has never failed to let us down; providing a cushioned ride through the usually tedious motorway run and then nipping down little country lanes without a sound. A real pleasure to drive.
Book a room at the Prince Hall Hotel from £130 per night including breakfast. All bookings can be made via their website.
A 3.5 hour tour around the old and new town sights with Eat, Walk Edinburgh starts from £49 per person. Discover the right tour for you at eatwalkedinburgh.co.uk
Quite a few journeys have been made in the fantastic Peugeot RCZ. Visit peugeot.co.uk for more information.
PICTURE CREDIT: KAREN EDWARDS