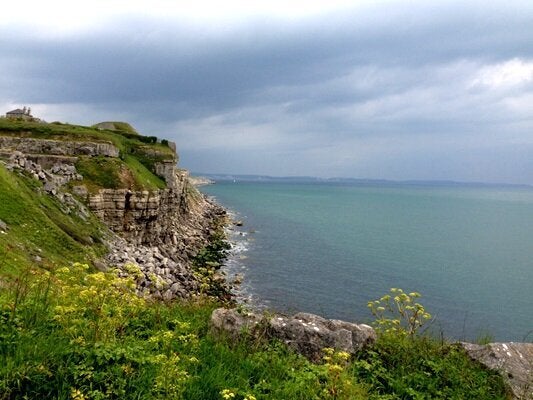 Oh, our beloved England. When it's grey and rainy, we spend all our time moaning. As soon as the sun shines, the flip flops are out, bikinis are on and the parks are full of happy, smiling folk eager to get a glowing tan. There's a love-hate relationship with our beautiful home country - particularly when summer is supposed to be upon us (and inevitably isn't), but when it does arrive - how great it is! A few weeks ago, we had a few days of beaming sunshine and my friend Laura and I igrabbed the opportunity to hot-foot it down to Dorset. It was her 30th birthday weekend and summer was showing its first glimpses - brilliant timing.
Located on the South West Coast of England, Dorset is a wonderful mix of towns, winding clay valleys, grassy moors and rugged limestone cliffs. It's my first time here and I am immediately taken by how pure and dramatic the scenery is. Some of the country's most famous landforms are found here too - including the famous Durdle Door, Chesil Beach and the Isle of Portland. It's the perfect antidote to life in London, which is why we're making the three-and-a-half hour drive down to Evershot today.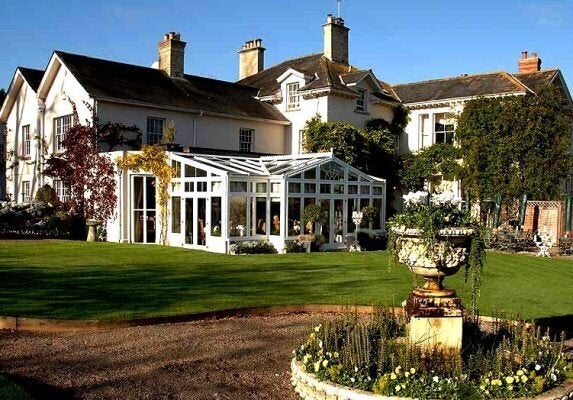 We get there just as the sun goes down and our stomachs begin to rumble - fantastic as we're booked in for dinner at the Summer Lodge Hotel at 8pm. As it was our first night and Laura's birthday treat, we went for the ease of the in-house restaurant - which turns out to be an elegant dining room with a view of the gardens. With a Sommelier on hand to help us choose the wine, we tuck into Portland crab and loins of Dorset lamb with braised shoulder shepherd's pie, the latter being the tastiest shepherd's pie I've had.
A selection of in-room DVDs, 10-hour sleep and a splendid Eggs Benedict brekkie later, we were ready to explore Dorset - setting off initially on a walk to the nearby Deer Park and pretty Melberry Lake and then in the car, down country lanes, past miles of stunning downs and moors. When we reach the Isle of Portland, the southernmost point in the county, it feels like we have reached the end of the world. The road begins winding back into itself and in front of us the sea extends far into the horizon. A few locals walk their dogs on Chesil Beach, but there are few other signs of the 12,400 population who live here. At the nearby Portland Fort, we watch as waves crashed wildly against the sea wall. It's no wonder they call this area the 'Jurassic Coast'.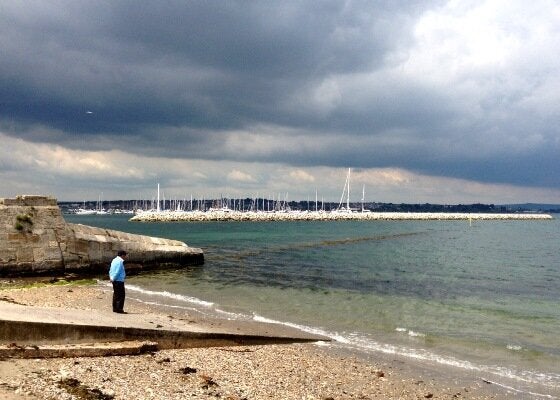 We take in Weymouth Harbour of polished white yachts before stopping off at Windmill Stables, where owner Sue saddles us up with two gorgeous chestnut mares, and points us along the Portland Cliff Path - a soft, chalky bridleway that lead straight to limestone cliffs and turquoise waters. The ride lasts an hour and we take in some of the most stunning views I've seen in England. What a special way to take in Dorset.
An hour later, we return to Summer Lodge completely buzzing from our horse ride. Of course, there are plenty of other activities we could have delved into, like cycling, sailing, water skiing and fishing - or even foraging for our own food with local expert John Wright. But now, it was time to relax - so we slip into robes and settle by the pool with afternoon tea.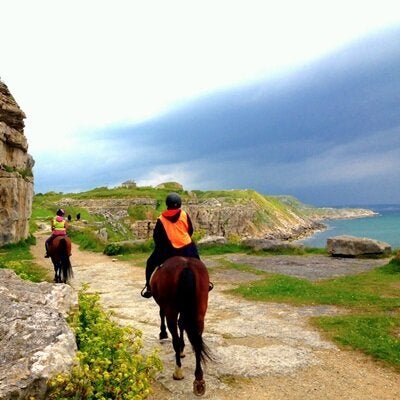 The Spa isn't extravagant, but it's perfect for a cosy retreat - and there's a steaming sauna, treatment rooms and a swimming pool - as well as a small gym for those who can't forget their treadmill duties even when on holiday.
We're in a whirl of relaxation as we head down the Fore Street to the Acorn Inn. Laura beams as she tells me she's had a lovely 30th with the right mix of activity and relaxation and we both promise to return to the green fields of Dorset when summer finally kicks in properly. Hopefully, we're not waiting too long.
The 'Get More From Your Stay' package at Summer Lodge allows you to choose from one of the following extras: a choice of afternoon tea for two, a light two-course lunch for two (except Sundays), a pub lunch for two and a Pint at the Acorn Inn, a dinner from the Table d'hôte menu for two, or a back, neck and shoulder massage for one person. Prices start from £295 per night on weekdays and £325 on weekends. The package is available until 23 December. For more information and other offers, go to summerlodgehotel.co.uk
PICTURE CREDIT: KAREN EDWARDS
Related