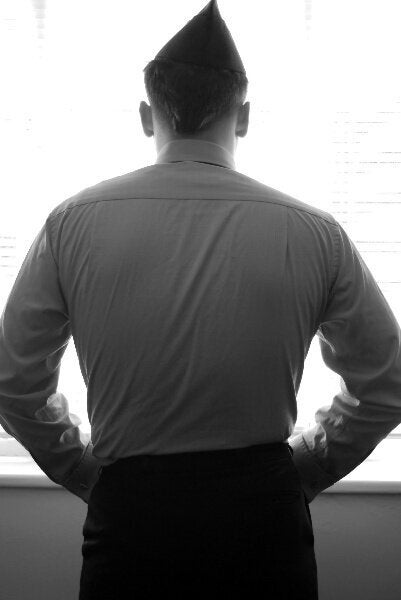 From Tuesday, September 20th, gay men and women will be able to serve openly in the US military for the first time in history. The so-called Don't Ask Don't Tell policy, under which gay soldiers were permitted to serve so long as they never revealed their sexuality to anyone in the Service, was abolished by Congress back in December 2010 and that change formally takes effect this week.
Of course, here in the UK gay soldiers have been serving openly in the Armed Forces for more than a decade - the military places recruitment ads in the Pink Paper. Soldiers march in uniform at Pride parades.
But there are people in our midst who have been victims of Don't Ask Don't Tell policy.
I've known Former Air Force Airman First Class Galen Woltkamp (31) for years, through Democrats Abroad, in which he is an active member. Woltkamp lives with his partner here in London, where he works in video production, but back in 2001 Woltkamp was living in Ramstein Germany working as a medic at the military hospital and struggling with his sexuality. He had a wife and two children, a marriage that was falling apart, no savings or civilian property and no job to go to when he was summarily discharged and shipped "home". This is his story.
Woltkamp signed up to the US Air Force in 1998, immediately after graduating high school, along with his twin brother. He says, "We had a friend that was trying to get us go to this Air Force dinner. We went because there was free food." Both Woltkamp and his twin were impressed by what they heard.
"I liked the education they were offering. I had been accepted to UNLV to do political science but I just couldn't afford it. The Air Force was offering free training. Plus, it was a chance to get of Michigan. I really wanted to get out of Michigan."
He was assigned for training as a medic, while his brother was assigned to avionics and wound up working on the maintenance of F-15s.
At the time of enlistment, Woltkamp had a female partner with a 15-month old child from a previous relationship. He treated that baby girl as his own and still refers to her as "my eldest". His then-girlfriend was extremely supportive of his decision to enlist ("she liked the idea of being a military wife") and the couple decided to marry while he was doing his nursing clinical training.
"I really cared about my daughter. I wanted to be sure that she could live with me no matter where I was posted, I wanted to know that she would get healthcare."
Woltkamp was initially stationed in Ohio where for a year and a half he worked in the NICU unit of a military hospital.
"Then they sent me to Germany. On the day I found out I was being stationed abroad, we'd just lost a patient. She was just 15 years old. So the team had a debriefing and then when I left the debriefing I got an email in my inbox telling me I was going."
At the time, his wife was pregnant with their child. Although they were both excited about their new placement, cracks were starting to emerge as the young man began to question his sexuality.
"I thought I was bisexual. But I was starting to realise that I wasn't. About a month before, I told my wife how I felt, and she gave me an ultimatum - either we work on our marriage or she would stay here. I decided to stay married and try to make it work."
Their child was born in July of that year, another daughter. But Woltkamp was starting to show signs of severe stress. He went to visit an Air Force Psychiatrist, and he told him he thought he might be gay.
"As soon as I said that, he stopped me. He got out a book and he read out to me the entire paragraph on Don't Ask Don't Tell. He told me that he and I had doctor patient confidentiality, but that if he were asked a direct question by a superior he would have to provide the information."
Woltkamp decided to take that chance, feeling that he badly needed the psychiatric counselling.
But in spite of this support, he continued to struggle with his secret. The stress that he was feeling became obvious to the people around him, and one day his supervisor pulled him into her office and asked him directly what was going on.
"I was flushed and stressed, and didn't know what to say. So I just said, 'I'm gay'. She literally fell out of her seat. She was on the floor and she had to pick herself up. She asked 'do you want to leave the Air Force?' I said 'no, I want to stay.' She didn't understand why I was married, or had a child."
During that conversation, and for the two days following, his supervisor never mentioned the Don't Ask Don't Tell policy. But one day she approached and told him that he had a meeting with the commander later that same day. "Make sure you're well presented," she told him.
"We walked down to the Colonel's office. I knocked. I had to salute, and then he read me my discharge orders. I didn't say anything at all."
Woltkamp's Colonel told him that he had the right to an attorney, and that they would help him find one. But he was informed that he had to sign away all other rights to representation. He was presented then and there with a paper to sign.
"I don't know why, I just signed the waiver. I thought I had to."
The Colonel ordered everyone else out of the room at that point. "Once everyone else left, the colonel told me he was sorry, that he thought DADT was a terrible policy and should never have been put in place. He said he would do everything he could to make sure I got a full honourable discharge. He was the one who recommended the Servicemembers Legal Defense Network."
True to the Colonel's promise, Woltkamp was given an honourable discharge, but he was not made eligible for veteran's benefits.
Arrangements had to be made to remove Woltkamp and his family from their home on the base in Ramstein - a process called Outprocessing.
He had to return the cards entitling his dependants to military benefits. "They were meant to ask for my dog-tags back, but they never did. I'm wearing them now."
Air Force rules state that Airmen who are discharged must be returned to wherever they entered the service. For Woltkamp, to his horror, that meant they would send him back to Michigan "It was absolutely not what I wanted to do."
His lawyer was able to negotiate an alternative under what's known as Open Choice relocation, allowing him to return anywhere he chose within the US.
"I wound up picking Hill Air Force, in Ogden Utah base. We didn't have a place to live, so moved in with my Dad. At this point my wife and I separated. She was living with my Stepgrandmother."
Soon thereafter he met a British man and decided to move to London, where he's been living ever since.
Looking back on these events from the distance of 10 years, Woltkamp concedes that, "I was really naive at the time."
He thinks that if he had realised the consequences at the time he might not have come out at all. He loved military life, he was proud to serve, and he hated to leave. "I actually have a slight bias against the whole civilian thing."
But he's unsure if he would have ever been able to live in the closet for all those years. "I really don't know what I would have done."
He describes himself as "ecstatic" to see the policy coming to an end. But he thinks there's a lot of work still to be done. He would like to be able, for instance, to sponsor his partner to immigrate to America - something that's currently impossible under the federal Defense of Marriage Act, which President Obama has promised to repeal.
And he would like service members to be able to bring their same sex partners with them when stationed overseas.
This is more than a theoretical question for him. Woltkamp is seriously considering re-enlisting in the service. He has already been in touch with his recruiter.
He remains inspired by the career opportunities they have to offer. "There's always something to strive for. There's motivation to be going to work every day until you retire.
But he's also very aware of the value of a secure, stable job. "The future is so uncertain, especially in this economy."
He's proud of the President for helping to end the policy, but he's impatient for more.
"The President needs to move a bit quicker. I know that once DADT is gone, people will realise it's hurting people because people can't have their loved ones stationed with them. So I think we'll see a policy change - and I hope it's really soon."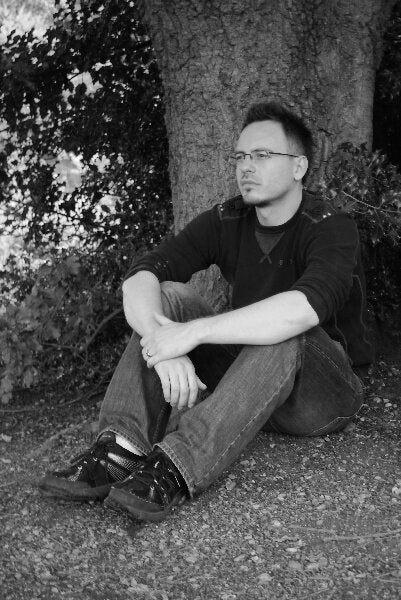 Galen Woltkamp has written a short book, With[out] Honor, which tells his story.