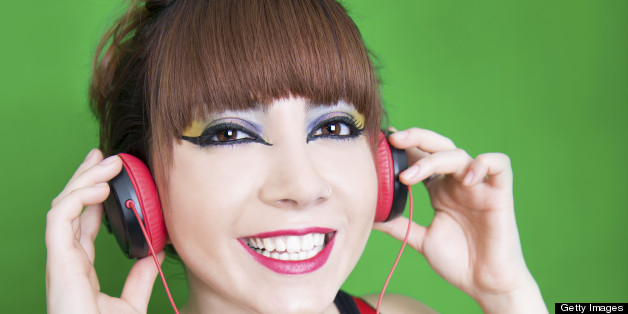 Getty Images
The glorious Bank Holiday Weekend has put us in a very good mood indeed. Long, lazy days and hopefully plentiful sunshine spoilt us... and we had the perfect soundtrack to our beautiful break.
We've picked out five of our Emerging Icons we can highly recommend for your listening pleasure- each of them having tunes that we've pretty much fallen in love with this week. You can follow the links below to visit each of their profiles, and while you're there you can check out their tracks in their music section. Clicking on the music note and making it go pink will see that your fave tunes will be added to your personal playlist in Emerging Icons Radio, which you can listen to whenever you want- and on the go if you're using our mobile site!
So let's have a look at the top talent on offer this week, because you really NEED to hear all about this lot...
LA-based retro soul singer-songwriter Tara Priya has a brand new tune called 'Who You Do' to share, and it is quite frankly, the epitome of 'sassy'. It's a word you don't actually get to use that often these days, but this girl will soon be getting her name added to the list of definitions in the Oxford Dictionary. That's something she would probably quite like in fact- because when she's not being a nouveau Motown-inspired diva, she's quite the scholarly type. It's an impressive fact that she was able to graduate from her Ecomomics degree at Columbia University a whole two years early because she was just such a whizz. But let's get back to the music, eh? Tara was a hit down at this year's SWSW- and with tunes as good as this, there's no wonder. 'Who You Do' is one of the most empowered post-break up songs we've heard of late and we've not got it out of our heads. With over 800,000 hits racked up on YouTube it would seem we're not the only ones to dig it...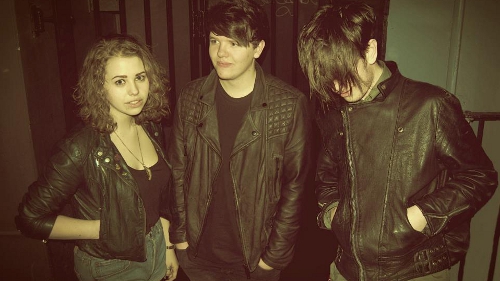 Sky Valley Mistress- Dirty Blonde Blues
It was quite a belting week for Blackburn trio Sky Valley Mistress. Out of the thousands of hopefuls to have entered, they were chosen by a panel of alt music's industry hotshots to make the final shortlist of this year's Red Bull Download Festival Competition. Having got the nod from judges Don Broco, Rock Sound editor Ben Patashnik and Kerrang's Katie P, the filthy blues rockers are within reaching distance of a slot at the epic Donington fest- and we're behind them all the way. 'Dirty Blonde Blues' is the tune that has got them this far... and it is rather simply, sexy as f*ck. With Kayley 'Hell Kitten' Davies on the mic, she's soulful, sultry and absolutely smouldering. Instrumentally, they've done the 60s legends of the genre proud as well as indulging in the full flavour of contemporary inspirations such as Band of Skulls and The Dead Weather. If you like getting down 'n dirty, give this a go.
Sweden never, ever lets us down. The quality of the music that emerges from our Scandinavian pals is just so high that we seem to find a new favourite musician over there every week. Our latest artist-crush comes in the shape of Suvi, a Stockholm-based songwriter with a mega tune to kick her UK presence off with a bang. 'Bleeding For Your Love' channels just about everything that's hot right now- the sweet feminine vocal, big beats, chilled synths and even very subtle dub influences. It's ambient but not abstract. It's pop but as far away from 'One Direction' as Harry Styles' virginity. This has 'hit' written all over it- both in a mainstream capacity and with the cool hipster kids in the exclusive ironic bars we've probably never heard of. The slightly futuristic elements kinda makes us want to slow dance dressed head-to-toe in tin foil too, which we consider to be quite a positive.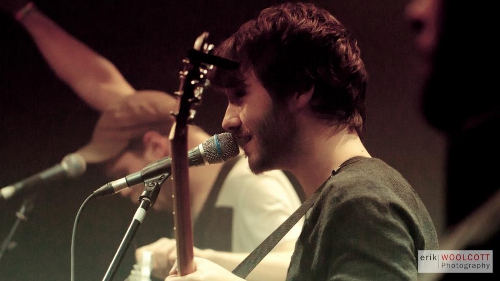 We're most pleased to let you know that one of last week's webstival acts- Lunchband- has a brand new tune to get wrapped sweetly round your ears this long (and hopefully sunny) weekend. We've always loved their laid-back rocking harmonies and quirky lyrical approach, and it's all on top form in 'Blood Sugar'. Between the upbeat breeziness of the guitar and the cheeky little hooks taking you into each chorus, we get to hear frontman Tom Cale croons "honeypie, sweet desire, let me open up your veins and get inside". We're sure there's a sweet sentiment in there somewhere... after all, Lunch is always good for bringing up your blood sugar levels. There's smatterings of retro influence that shape the off-kilter nature of their sound which has previously secured them support slots with equally jaunty acts such as Dutch Uncles. We're looking forward to seeing this lot perform at Beach Break Live this summer that's for sure...
Forest Fires are certainly a group to keep your eye on if you like a bit of alt rock. Radio 1's Ally McRae said of the Glaswegian four-piece, "they are the sort of band that will be filling stadiums in the future"... and we're very much inclined to agree. The first year-and-a-half of Forest Fires' existence has been incredibly productive- with two EPs, award nominations and shitloads of radio play and column inches under their belts already. Most recently, their Fonik remix of 'Culture Shock' has been finding its way onto BBC Introducing's playlists- but while this electro-dub banger is definitely worth checking out, it's 'Avalanches' that's really caught our attention. Much truer to their rich mix of influences, this little beauty comes in at under three minutes but still manages to pack hard enough a punch to leave a great impression of what this lot are all about. With an aggression and all-guns-blazing approach to the tempo and guitar we get a real feel for bands like Reuben and Pulled Apart By Horses; while the smoother vocal and strong melodic qualities make it a much less of a 'marmite' affair. We do just love it.
You can check out all of our artists' Emerging Icons profiles by following the links above. If you're enjoying their tunes, why not tell them about it? Click on the comment button next to your favourites and big up their music! They're sure to appreciate it...
www.facebook.com/emergingicons