Greetings, SuperFans! We're back with another awesome batch of fresh new music for you to sink yer teeth into.
Whatever you get up to this week, we have the perfect soundtrack ready and waiting for you. You see, it doesn't matter whether you visit Emerging Icons on your computer or from your fancy phone- you can listen to some of the best new talent around and stick their tunes onto a playlist to listen to whenever you bloomin' well like. Just visit any of our artists' profiles and hit the music note next to your favourite tracks in their music section. It'll go straight to your own personally curated list on Emerging Icons Radio... simple as that! Below are just a few ideas to get you started...
So listen up, new music fans! Cos here's some tunes you really need to hear...
It's been less than two weeks since it first went live and the latest video from the infallible IC1s has already racked up almost two n' a half thousand hits. Why? Cos it's an absolute belter. Following the naughty hijinks of a right pesky scallywag (yeah, it's quite autobiographical if you hadn't guessed) its our most rock n' roll Headliners as their very best. Plenty of riffing, beats full of attitude and their refined balance of attitude and charm shining through with ease. It's the perfect introduction to anyone who may be new to their tunes but to be fair, there ain't many who can say that around their London stomping ground. Having been described as "particularly infectious" by Sarah Champion, "the sort of thing the word 'tasty' was invented for" by Pete Donaldson and "highly exciting to watch and thought provoking to listen to" by The Libertines' Gary Powell; we think you've got enough people in the know to vouch for them now. Listen and love it.
Let's face it, summer 2013 is looking pretty f*cked so far int it. But rather than wincing at the rainclouds that keep rocking up, how about we just close our eyes and do some pretending instead? Eyes In Istanbull might be able to help us out a bit while we try and remember what it feels like to feel some sunshine on our backs. Their 'tropical' styling will no doubt appeal to fans of Foals and Peace- but to be honest, we were sold as soon as we read their opening gambit on their Emerging Icons profile; "Hello, we like to feed ears with sweetness. Like a cup of honey. Except three dudes and no honey." That don't matter lads, honey's overrated anyway. Instead, we've been thoroughly enjoying chowing down on their quirky synth-smattered electro pop, which all sounds very promising considering that the trio have been going for a mere six months. We're looking forward to seeing how this one develops.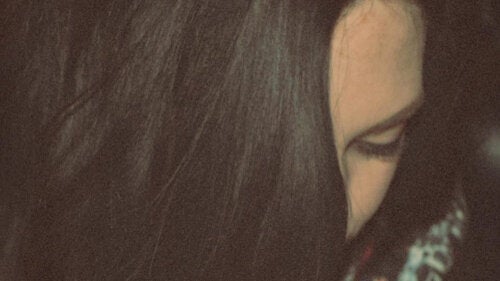 With 'Man of Steel' no doubt making it onto the social agenda for many, it seems a perfect time to bring Bon-Bon's 'Lois Lane' to your musical attention. The project of solo artist Sian King, this lady is something of an enigma on the scene. Despite a relatively low profile and just one free download to her name, she has still managed to shake up the online new music community- with Tom Robinson being amongst her growing fanbase. This single is a tasty little offering from her upcoming debut EP, providing quite an entrance for the South Londoner. When you see the likes of Gwen Stefani, Kelis and... erm... The Spice Girls in Bon-Bon's list of influences, you just know that a take-no-shit attitude is going to be the order of the day. Finger snapping at the ready, ladies...
Surrey's mighty BLC may have just missed out on a place on Emerging Icons' stage at Beach Break Live this year, but we've still got this little beaut from their Webstival set going round and round in our heads. The catchy alt-rock number has made quite an impression of late all over the place in fact. Not only did it make it onto our Absolute Radio shortlist a couple of weeks ago, it's also caught the attention of a certain lisping celebrity on YouTube. No, not Louie Spence you twerp. Jamie Oliver init! Yep, 'Feels Like' was handpicked by everyone's favourite turkey twizzler activist to soundtrack and entry of his daily munch diary on his 'Food Tube' last week. With tunes as pukka as theirs, this really is just the beginning of something much bigger for Brightlight City...
We've got gorgeous folk pop next from two lovely siblings from Adelaide. Echo and the Empress consists of Skye, Beth, beautifully expressive melodies and some really creative instrumentation... and we're liking it a lot. The video for 'One More Tear' is hot off the press and is something of a hypnotic watch. Not only are these two ladies really rather easy on the eye; but the graceful and elegant series of images suits the bewitching nature of their quirky melodies perfectly. Using a "combination of uncomplicated chord progressions, unique harmonies and a variety of household instruments (including chopsticks)" they've certainly established their own creative identity... and we're thoroughly intrigued. They were a hit down at The Great Escape last month so we hope to see them back in the UK soon!
This is only a handful of Emerging Icons just waiting for you to discover! Click on the 'ACTS' tab at the top of our homepage to start finding awesome new tunes. Once you've found something you like, don't forget to tell them about it!