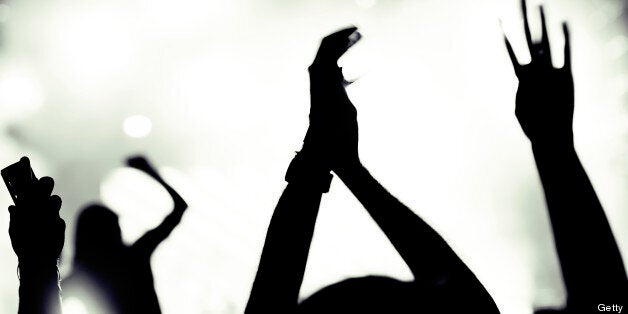 Gigs, gigs and more gigs. You've come to the right place if you're after any of these, cos we're ready and raring to go with this week's top picks of the best live music action going down in musictown, courtesy of our Emerging Icons.
Each week we seek to whet your musical appetite with a round-up of the tastiest shows going on in a town near you. Read our previews of this lovely bunch- but if you can't make it to these gigs, don't you fret. There's all sorts of delicious sounds gracing stages across the land- you just need to know where to find em.
Whether you're visiting the website on your computer or your mobile, just hit the GIGS tab on the Emerging Icons homepage to find out who's playing where and when. With our Emerging Icons playing in ace venues everywhere all year round, you're bound to find something that takes your fancy.
So, let's get this show on the road! Here are this week's Top Five Emerging Icons Live...
Kicking off this week's listings with lashings of class pop are the devilishly handsome Times Red. Fans of chart-dominating megastars like Bruno Mars and Maroon 5 are going to absolutely love this show. Catchy mainstream-ready melodies are thrown down in a blend of tight harmonies, hot hooks and beatboxing breakdowns. Scott, Luke and Staz have steadily built their awesome fanbase since their appearance on The X Factor last year- and since breaking out they've been knuckling down and honing their song-writing skills. Tonight they support fellow talent show alumni Amelia Lily at the heart of Bluewater. They're on the brink of something huge- so do make sure you see them before their gigging rep takes them straight onto arena tours...
Rapidly rising talent Stephanie Santiago is one of the freshest new names on the capital's underground scene. With her Columbian roots lending a Latin edge to her music, the soulful singer-songwriter has a chameleon-like ability to work with leading names from genres spanning from indie to classical and even jazz. Rubbing shoulders with heavyweight artists like Tinchy Stryder and Dizzee Rascal on a daily basis, it's only a matter of time til this lady truly explodes onto into the mainstream and maybe even the top of the charts. She has already played to audiences of 10,000 and more... but do take this opportunity to experience her stunning vocal ability in one of Camden's most iconic intimate venues. You won't go far wrong with this one...
We were over the goddamn moon when we managed to pin down Brixton's Oli Wennink for a slot on our Westfield stage this summer. As one of the leading names in London's raft of truly unique talent; this pianist, composer and singer-songwriter's music is fresh and incredibly organic in conception. Before it sounds like we've just plucked him from a growbag- allow us to explain. We kinda can't really compare him to anyone else. God knows we'd like to try- but his vocal is simply just his own. It may be rich and emotive, but there's no-one else quite like him... which makes him a must-see for any new music fan. Don't just take our word for it- there's been countless people tipping him for great things. Come down to Westfield and you'll see just why.
Thank Pablo are a regular fixture in our hot gig picks- and that will come as no surprise to anyone who may have had the pleasure of seeing them perform before. They're just... well, lovely. The London-based five-piece take great pleasure in penning songs so upbeat and summery that audiences everywhere can't do anything but smile. And perhaps do a bit of dancing too. Boasting fresh sunshine-filled melodies inspired by creative flavours from around the world- this is music to brighten the day of even the most miserable of gits. We can't wait for the day when we put this to the test by inviting Morrissey, Jack Dee, Eeyore and the cast of Les Miserables down to a show to put this theory to the test.
Joining the line-up on another sublime Sunday afternoon bill at Westfield London is 'pensive pop' talent, Adam Wedd. As a promising British singer-songwriter, perhaps one of the best people to be on your professional friends list would be Ed Sheeran. Well, our Adam can vouch for that. The ginger wonder may be quoted to say "he used to be cool!" we reckon it's still a pretty good testament to this fella's musical awesomeness. Writing poetic, heartfelt lyrics that are emotive and honest, his stunning acoustic tunes are just what you need to round off your weekend. Make sure you drop by Shepherd's Bush to make the most of the amazing talent on offer as Westfield Presents Emerging Icons Live...
Get any of these shows added to your personal calendar on Emerging Icons just by hitting 'YES' to confirm your attendance for any of these gig listings! Click on the links above to get involved...