You're looking for new music, and we have plenty of it. Yep, you've come to just the right place to start discovering some of the best fresh talent out there right now. Well done you.
As always, we've put together a selection of the finest artists we've been checking out on Emerging Icons this week. There's five tunes for you to have a listen to and if you like what you hear, you can get them put on a personal playlist for you to access whenever you like. All you have to do is visit the artist's profile by following the links below, access their music section and click on the music note next to the tracks that have taken your fancy. You'll then be able to access them on a playlist of all your top tunes in Emerging Icons Radio. Lovely stuff!
So here's this week's pick of Emerging Icons favourites with all the tunes you really NEED to hear...
'Honestly' is a song that very much grabbed the attention of Pete Donaldson when we shortlisted it for Absolute Radio airplay a few months ago. The sheer brilliance of this melodic indie belter saw that The Shallows were heard by some 100,000 listeners nationwide- not bad going at all. We're very pleased to say that it's now got an equally epic video to match this awesome tune, featuring some amazing animation and a sense of scale and movement that illustrate the driving power of the song perfectly. This is not just your average indie guitar band. These are dynamic musicians with a polished sound, great songwriting skills and tunes that you will not forget in a hurry.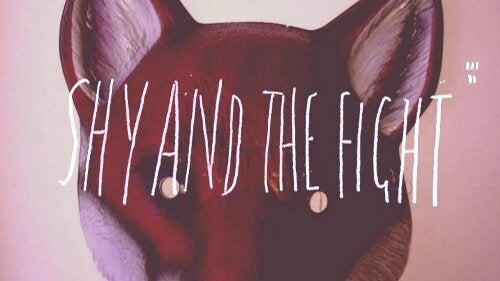 Having been recommended highly by last week's Absolute Radio airplay winner Sparrowhawks, we thought that we should also draw your attention to this rather brilliant band of alt pop wonderment. Championed by respected sources ranging from Steve Lamacq and Tom Robinson to God Is In The TV zine, it's hard not to fall for the high-energy melodies of a band like Shy and the Fight. 'I'd Rather You Lied' is a brightly chaotic whirlwind of instrumentation and beats that pay homage to vintage rock n roll. Cheeky melodies and a tenacious vocal performance invite its listeners to do more than nod their heads- this is one for clicking your fingers, grabbing a partner and making a tit of yourself to on the dancefloor. This is what good times sound like.
The hip-rock star of last week's Emerging Icons Webstival has got a brand new video to share this week and we're liking it a lot. Olos' 'Real Talk' is set for release at the beginning of May but we're happy to get it on our playlists right now. As always, the London lad uses his accent to give his clever rap lyrics attitude and character to accompany the rich funk and rocking riffs that come in to play from his band. Ever the charismatic performer, we see him in a newsroom, working the live stage, and of course... down the pub. For a fella that likes to party and gets a lot of inspiration for his music from being a bit intoxicated, this is an anthem to sum up what he's all about.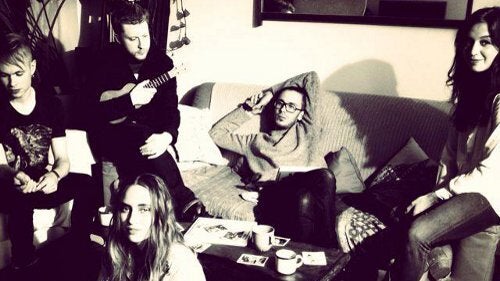 Who are your favourite Norwegian indie band? If you're yet to have one, might we recommend Highasakite as a strong contender? Providing further proof that Scandinavians have monopolised the shimmering synth-infused pop market as much as they have dominated the affordable home furniture and Viking helmet trades; Highasakite are a band that will no doubt be hitting everyone's sunshine-filled playlists with tracks like this. 'Indian Summer' is just as warm, laid back and colourful as you might think- stuffed full of soaring melodies and imagery that makes you wish Spring would bugger off already. Tunes like this are perfect for festival season with hand-claps aplenty; not to mention being really good for the soul. Wistful, heartfelt and feeling like a throwback to the Summer of Love, this is a real beaut.
As an ambassador for the genre of 'wonky pop', Steaming Heathen deals in sounds that are as hot and wild as his name might suggest. The project of Gravesend -based musician Samuel D Honeyman, 'Cookies' was born in his Kent kitchen and is the lead single to be lifted from his BBC Introducing Mixtape-approved 'Smad' EP. As well as it's monstrously infectious synth-lead beat, we really like the embrace of the sense of DIY production and the possibilities that nurturing a creative idea can lead to. It may be a long way from when Samuel first 'picked up a Casio Rapman from the RSPCA shop and staring making beatz', but there is still an uncomplicated and unpretentious approach that results in a cracking little pop tune that'll stay stuck in your head for ages. Maybe even FOREVER. We like to imagine the Cookie Monster dancing to it too.
You can check out all of our artists' Emerging Icons profiles by following the links above. If you're enjoying their tunes, why not tell them about it? Click on the comment button next to your favourites and big up their music! They're sure to appreciate it...