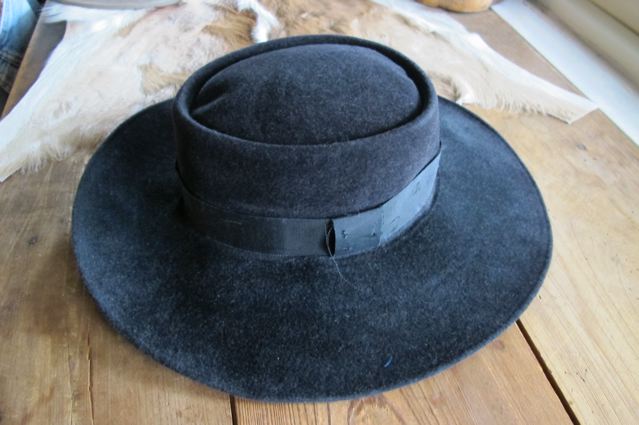 When you think hat designers, you think Philip Treacy, Stephen Jones, Nasir Mazhar (for Louise Gray at London Fashion Week), Piers Atkinson (Lady Gaga, Prabal Gurung NYFW, Anna Dello Russo, Madonna), Pachacuti (fedoras-to-die-for) and Lanvin - all of whom are iconic in topping the heads of celebrities and individual style crusaders with both classic and eye-popping designs.
Now add to that list New York City-based duo Anda and Masha, purveyors of cool caps who have set millinery in motion with their own collection of classic hats with a boho chic aesthetic and a nod to the vintage rock n roll spirit - think '70s icons and muses like Anita Pallenberg and The Rolling Stones, who pioneered glamorous felt toppers.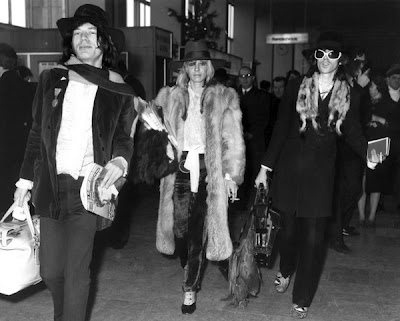 Designed to be styled up and worn however the mood takes you, their designs pay homage to an era gone by, with a modern day hippy edge that makes them the perfect statement accessory for that carefree, artistic vibe.
With a celebrity clientele which includes Drew Barrymore, Josh Hartnett, and Jennifer Hudson among others, and collaborations with brands like J Crew, Nordstrom and Madewell (they created a straw 'jag' hat inspired by Mick Jagger for them) - the pair are more than qualified to create trend-led hipster headgear having learnt and nurtured their craft on the frontline of fashion as stylists. Anda also consulted for designers such as Ralph Lauren and Tommy Hilfiger, while Masha boasts qualifications from Harvard and FIT in fashion history and design.
As well as providing the hat factor to the stars, they dress various names for editorials and red carpet events, including Mila Kunis, Alicia Keys, Megan Fox, Christina Ricci and Rihanna.
In terms of styling themselves, Anda opts for a boho-inspired edge while Masha fuses a more punk rock swagger into her look.
"Masha and I both have very different styles", says Anda, "I am born and raised in NYC and both my parents are artists, so we lived a very bohemian NY lifestyle - huge loft, tons of always changing culture, and loads of Zeppelin and 60's folk music which inspired my style the most. I definitely show sides of this upbringing, and probably why I cannot define exactly what my style is - but it's definitely always changing but always with that 60's/70's Bohemian touch. Masha grew up in Serbia with tons of music inspiration from Berlin and Europe and as a result she was very into punk rock and rock and roll from Europe. I would say Masha's personal style is a reflection of her youth as well. She always wears black and always looks amazing."
Ask them what items of clothing they couldn't live without, and Anda opts for a pair of vintage Levi's and an Isabel Marant jacket, while Masha chooses a Balenciaga coat and black skinny jeans.
The pair began exploring hat design in 2010 after searching New York's vintage stores seeking out classic and cool toppers, but never quite finding what they were looking for. "We started our line of hats because as Stylists we always had a really difficult time finding the hats we love and the hats that we would love to see on our clients", says Anda, "so we decided to design those one of a kind finds. We wanted to replicate that perfect vintage find or your dad's favourite hat, and add a bit of rock & roll and loved the idea that a hat can be worn anywhere and everywhere. We are taking it to the next step and just started to design a hand-made pair of sunglasses with Selima, which of course we are very excited about and you will soon see!"
Selima of course refers to the NYC-based atelier who sell Anda and Masha's designs which include the 'Keith' favoured by Drew Barrymore and 'the Stevie'.
Other styles and bestsellers in their collection include 'The Old Man' felt hat and 'The Sympathy Hat' (pictured below).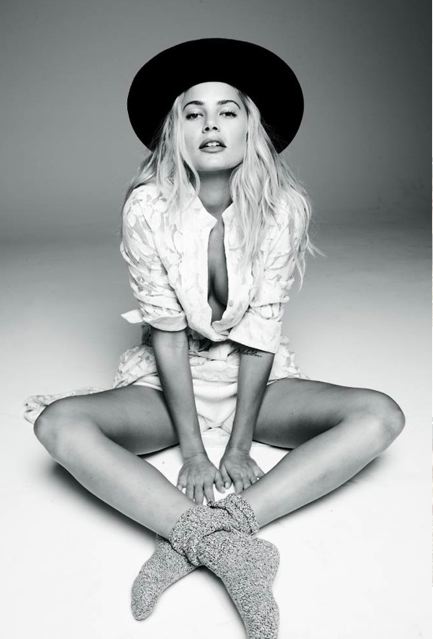 The trend for all things retro/rocker-inspired continues to evolve within contemporary fashion - a movement which Anda believes is as much about how society and culture was evolving at the time, as it is about the bands and people who defined the era. "There was so much change and action during this time. Fashion jumped to a whole new level here, and rock and roll emerged showing the world that it's cool to be yourself even if it takes on a more vintage aesthetic. It's always how you put it together that defines our own personal styles".
Just as the 60s and 70s have influenced street style, the 80s and 90s are constantly being reworked into our wardrobes too. "Pretty much everything that we see right now is something from a style of the 90's", Anda says, "floral jeans, doc martins, crop tops, our music - there is a huge 90's thing happening these days."
She's right, walk into Topshop and it's like moshing back in time with their neo-grunge print denims, hot pants, hoodies, distressed band tees and scuffed boots. Thank goodness for small fashion mercies though - Dayglo tees have stayed put firmly in 1990-no thank you. There are some trends which just don't need reviving.
Coming from such diverse and culturally rich backgrounds, coupled with their fashion sense and charisma which has gained them fans such as fashion photographer Garance Doré, who described them as "TOO cool" in 2010 - it's no surprise that they've appeared on America's Next Top Model and featured in videos on Vogue and Glamour online.
The hatters also appear in eBAY's SS12 'Style Collective' campaign, currently running here in the UK, and their next project is with MOBLI, which they describe as "the future Instagram...but with better options including video". As Anda says, "We are collaborating on a contest to find the best street style fashion look. The winner receives $1000 amex gift card and an Anda & Masha hat. We want to see street style on a global level and hope this contest will inspire not only us but also fans and followers. All they have to do is post their photo to our mobli page - it is as simple as that. Everyone should submit a photo, it is going to be fun".
Head HERE for more information.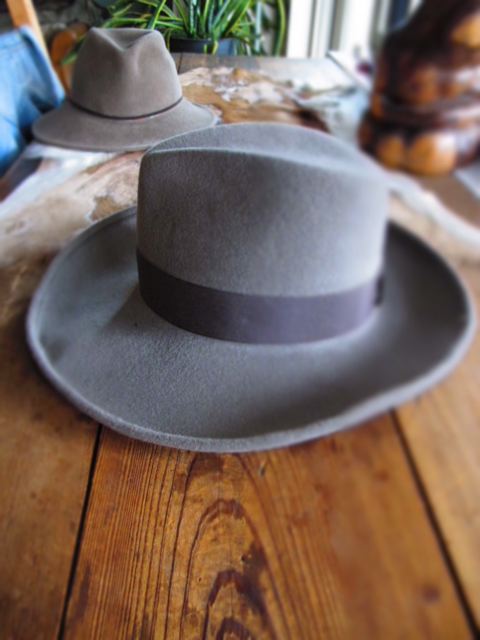 As well as hats and styling, the pair also blog about their "inspirations; all the artists, music, and visions that inspire us every day when we style or when we are working on our hat line." A fusion of archive images of hipsters in their heyday, current trailblazers, models sporting their latest designs and snapshots from their travels - the blog is a beautiful mix of the old and the new which channels the essence of their inner passions for art, music, fashion and the world around us.
And what about the duo's views on international street style? From experimental and eclectic London; to NYC's urban street meets high end and Stockholm's innate skill for layering - which city do they consider their style hot spot? "Paris", says Anda, "I know, so cliché, but Parisians seriously know fashion, and it's always done so effortlessly...really love that."
And I totally agree. As Yves Saint Laurent once said of the Parisians, "dressing is a way of life".
For more info on Anda and Masha, go to www.thewallgroup.com and follow their blog HERE and Twitter HERE.
All images © Anda & Masha / Mick Jagger & Anita Pallenberg 1968 © Getty