I'm a hockey player. That is who I am, what I identify with and what I know. I have played international field hockey for 17 years, almost half my life and I can't imagine being without it. Much has changed since I began playing hockey; the rules - offside was banished, the playing surface - from grass to astro-turf, the playing kit - from men's polo shirts to lycra body suits, to name but a few.
I was very lucky coming into the international set up when I did, back in 1998, aged 18. The UK government began funding sports on a more professional ba-sis and I could train like a full-time athlete whilst studying for my Sports Science degree. It was a great time in my life. But in sport as in life, where there are highs there are the inevitable lows. And in 2004 when the GB team failed to qualify for the Olympics the bubble was well and truly burst. Hockey's funding was cut by 70% and players had to juggle two jobs. Over the years as funding has come and gone I've been a marketing assistant, salesperson, PR executive, coach and business development intern. What's that saying... jack-of-all-trades!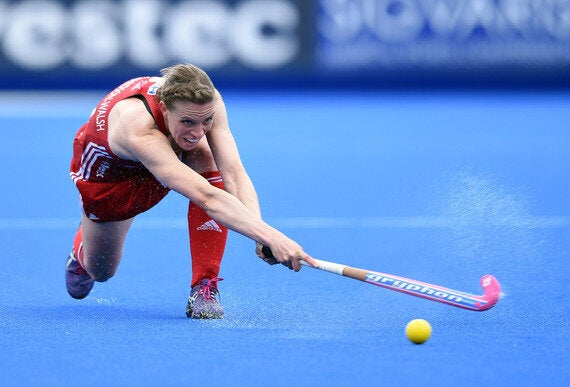 I would like to say that 11 years later we have come so far, that this isn't the case anymore for female athletes around the world. But when in 2014 the England Women's Rugby World Cup squad won the title and were crowned World Champions, many returned to their other, day, job a couple of days later. Marlie Packer, the plumber, was putting in toilets three days later. This was a news story, it probably got as many column inches as the World Cup win itself. People were awe-struck, shocked and astounded. But many athletes just listened, nodded, shrugged and cracked on with the daily grind.
I'm British, I don't really enjoy talking about money or speaking up publicly for what I deep down think I believe I am worth. It makes me cringe a little bit. But you know what, I've reached a tipping point in the last few years. I don't have children, but if I did I'd say to them 'stand up for yourself and for what you believe in'. It's certainly what my Mum says to me. It's a 'Catch 22' cycle we live in, as sportswomen, and in order to break the cycle something, somewhere, must change. Change is in the air, there are some big players getting behind women's sport to elevate it alongside their male counterparts. Investec have been an outstanding sponsor for our GB women's team. My internship employer, EY, is finding a winning edge helping female athlete's transition from sport to business. The Women's Sport Trust is pushing the agenda from every angle, the media, big business, the spectatorship, the athletes and their sponsors. I want to help bring change.
Part of my wonderful job as an international athlete means being a role model and we visit many hundreds of schools around the country. I love this part of my job. I go with the hope of motivating and inspiring young women to be whatever they want to be. I wish someone had come and said to my teenage self: "You're going to make millions of mistakes, Kate. But you know what, don't worry about it because you'll learn from those howlers, you will cackle with wild abandon about some of them, and they will help you see that going for something with all your heart will be worth it regardless of the outcome.
I have felt, more recently though, that I need to add a disclaimer at the end of my speech, some small print on my PowerPoint which says 'You will feel like you're banging your head against a brick wall at times and you will meet some people who will really want to put as many roadblocks in your way as possible... but go for it anyway, do it for yourself'.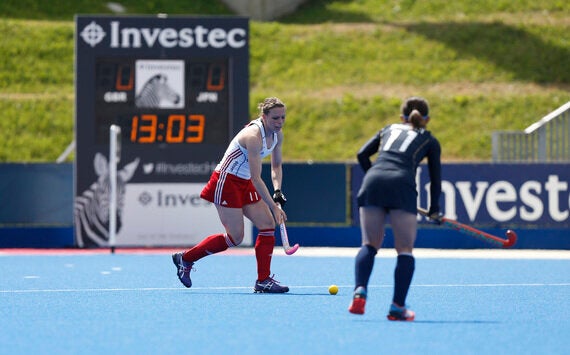 I am certain that you've got to see it to believe you can be it. I want those young women leaving that room thinking that nothing stands in their way, that they can dream big and be big. If I have made one young pupil think like that I will leave this earth a happy person.
For now my eyes, along with hundreds of others, are locked on Olympic qualification. The GB women's team will play seven games in 13 days at World League 3 with the hope of finishing in a qualification spot. It's exciting and nerve wrack-ing and tense and thrilling and everything I love about sport. We will be giving everything we've got, as we do each and every day. I hope we can be it and see it together.