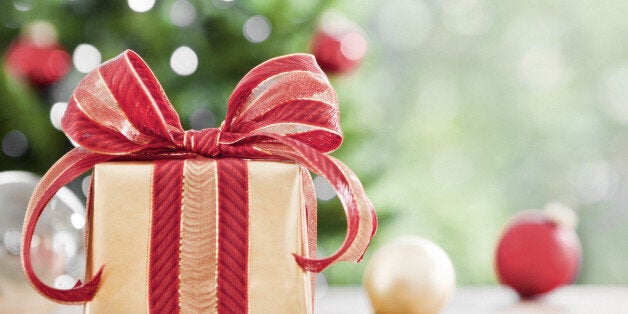 The community is a magical place to work. It feels like such a privilege to go into patients' homes, to play by their rules rather than hide behind a uniform and strip them of their identity by putting them in a hospital bed in a gown. It can be chaotic and challenging, and everything takes 10 times as long, but it is where most people want to be cared for at the end of their lives.
I've been a community palliative care nurse at Royal Trinity Hospice for over eight years. During this time, I have had many wonderful experiences and met so many extraordinary people, but some patients stick with me more than others. Brenda was one of them.
She was a lady in her early 80's with metastatic breast cancer that she had been fighting for years but that was beginning to get the better of her. She was always immaculately dressed and glamorous in her bright lipstick. It was hard to believe she was ill.
She was a very private, dignified woman. I first met Brenda at the GP surgery because she was too embarrassed for me to see her at home. She said it was too messy. It took a long time before she trusted me enough to let me visit her.
We started to build a relationship over several weeks, and she began to see me as someone who could help, especially as everything became a bit harder for her and it was less easy to maintain the bright smile.
Now I was on her side she let me into her home, and here I met a completely different women. Wig and make up aside. A vulnerable, frightened person who was struggling to manage with even the simplest of things
Her home was full to the brim of everything; Newspapers, boxes, videos, clothes. There was hardly space to sit down. Her fridge was full of food, often past its sell by date. I had such a strong urge to turn up at her flat with a pair of marigolds and a roll of bin bags.
This wasn't her problem however, it was mostly mine.
The challenge was to find ways of helping that felt ok for her rather than making her feel as though she was being judged.
I noticed Brenda didn't have many visitors so as Christmas approached I asked her if she had any plans. I was working that day so suggested she came to the hospice for Christmas lunch. She was over the moon that I had asked. She had begun to feel as though the hospice and everybody in it was her family. There were no volunteers available that day so off I went through the sunshine to pick her up. She had dressed up beautifully, donned her wig and her lipstick and put on her best outfit. I don't know truly where she found the energy.
She had a wonderful lunch with other patients and staff, at a table laid beautifully with garlands and crackers and endless gorgeous food. Carols and presents. Always a very poignant time in a hospice, whatever religious or cultural background you come from.
When she became too tired, I took her home again. I settled her in her armchair as she reflected on her magical day. She was very grateful, and as I left her watching television with a cup of hot chocolate I realised what a difference we had made. This was to be Brenda's last Christmas.
It is easy in our work to forget the impact we can have on those we care for, as it is something we all love doing. It is an immense privilege spending time with people towards the end of their lives and such rewarding work. Sometimes though, there are extra special moments and that Christmas day was one of them.
HuffPost UK is running a fortnight-long focus around helping others this Christmas. Giving Back will shine a light on the organisations and individuals making a difference in their community, tackling issues such as loneliness, homelessness, food waste and financial struggle. We'd also love to hear your stories.
To blog for Giving Back, email ukblogteam@huffingtonpost.com. To keep up to date with our features and find tips on how you can make a difference this Christmas, follow the hashtag #GivingBack.
Popular in the Community