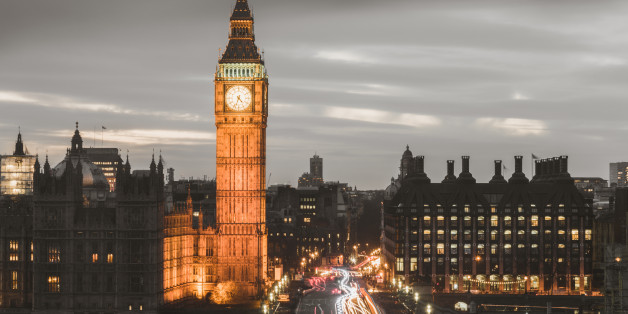 Mlenny via Getty Images
It is a momentous time to join Women's Aid with the Domestic Violence and Abuse Bill offering a chance to drive real change to how society responds and empowers survivors of domestic abuse. For far too long these hidden crimes have been under-reported, silenced and surrounded by stigma. Survivors have been blamed, not believed.
Recently, we've seen the nature and impact of domestic abuse on women move into the spotlight in the mainstream media, like the headline-grabbing Helen and Rob storyline from BBC's The Archers. It got more people talking about domestic abuse and in the process has begun to transform our understanding of coercive control, a pattern of intimidation, degradation, isolation and control with the use or threat of physical or sexual violence that lies at the heart of this crime.
Now, it is huge progress that we see the Government promising to drive a cultural change in our response to domestic abuse through legislation. The Bill is a rarity, one of a handful of non-Brexit measures included in the Queen's Speech and as a result all eyes will be on it. We need to seize every opportunity from consultation to Royal Assent to ensure it reflects the reality of this social epidemic - from securing a shared and accurate definition of domestic abuse and ensuring the Bill protects the rights of all women and children experiencing abuse through to what the postcode lottery of support services means for survivors and the services who support them.
This postcode lottery of services was exposed in our 'Nowhere to Turn' report on the No Woman Turned Away project, in which specialist caseworkers supported women who had contacted the National Domestic Violence Helpline (run by Women's Aid in partnership with Refuge), but hadn't been able to find a refuge space. Three quarters of women supported by the caseworkers didn't find a suitable safe refuge during the year-long project, often being turned away because refuges places are in short supply and the current funding model is not set up to be able to support women with complex needs. Some women were fleeing with children, others needed specialist support due to mental health or a disability. One quarter of these women were not able to access public funds, meaning that due to their immigration status they were not entitled to housing benefit - a necessity for refuges providers who rely on the benefit to keep their services running - and as a result 93% of these women were turned away.
Ruby was one survivor who couldn't find a refuge to meet her mental health support needs, while allowing her to continue attending her mental health appointments for specialist treatment. She didn't feel able to make a homeless application without support as she had been turned away before, and there were no domestic abuse outreach services in her area. Ruby left her abuser, slept rough and couch-surfed at a family member's house for a few weeks, before eventually returning to the perpetrator.
What difference can legislation make to Ruby and the thousands of other women who want to escape? First, language matters. The current government definition of domestic abuse is unclear. We will press for a definition that explicitly names the gendered nature of domestic abuse and makes clear that coercive control is the overarching experience of domestic abuse, with other forms of financial, sexual, and physical abuse often experienced as a part of this. Second, the Bill must dramatically improve the criminal justice response to domestic abuse, including making a breach of a domestic violence protection order a criminal offence. Third, the Bill must reach beyond criminal justice to reflect the fact that only a third of women using community-based services and about half of women in refuge services had reported domestic abuse to the police, either by themselves or by a third party (Women's Aid Annual Survey 2016). Therefore, we must not forget the women who will never become a statistic. Women's Aid will continue to work on behalf of these women by offering them the advice and support they need. While also calling for the Bill to drive change across our society - in our health system, social services, schools, workplaces, and in our communities too.
At an All-Party Parliamentary Group on Domestic Violence meeting on Wednesday, Sarah Newton, the Conservative MP for Truro and Falmouth and the Parliamentary under-Secretary of State at the Home Office for Vulnerability, Safeguarding and Countering Extremism, launched an open invitation for ideas ahead of the Bill's official consultation launch. This is the moment for us all to get to work to ensure the new law reflects the reality of survivors' experiences and helps them to forge escape routes, not put up additional barriers. In the Women's Aid movement, our ambition knows no limits. We are here to empower women so that all survivors can escape domestic violence and if we come together to craft an ambitious law with real teeth and resources, that day will come ever closer.