Have you ever suffered from Mum Flu? Or worried that you might have Mum Flu?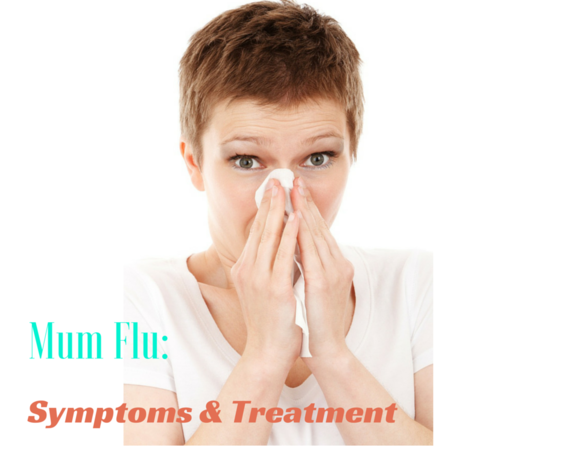 Mum Flu: A virus that affects 9 in 10 mums
Overview:
Mum flu is the worst kind, forget all the other flu's you've experienced. Nothing and I mean nothing beats this type of flu.
Mum Flu-Symptoms & Treatment
Symptoms:
Similar to normal flu symptoms but far worse
Not wanting to get out of bed
Not wanting to shower
Prolonged dressing gown use
Not wanting to shave underarms
At one with your fluffy slippers
Unafraid of being out in public whilst donning the "dragged though a hedge backwards" look
Hug a mug issues
Causes:
There are many reasons behind the causes to Mum Flu and research has discovered the the leading causes to be:
Prolonged sleep deprivation
Running around after children all day
Not enough "feet up" time
Housework overdose
Not enough adequate me time
Children that refuse sleep
Early risers that think waking at 4.30am is a good thing
Classing exercise as running up and down the stairs throughout the day
Diagnosis:
Self diagnosis is sufficient - you don't need anyone else to tell you what you already suspect.
Early signs means an earlier recovery though. So whilst most cases are treatable, some patients have encountered long term damage which means undergoing a monthly treatment schedule of your choice.
Treatment:
The good news is Mum Flu is treatable and dependent how long your suffering has gone on for, the more treatments will be required.
Suggestions to aid you in your recovery.
Spa day/Spa weekend
Beauty Salon treatments
Hair appointment
Coffee date with friends minus children
Date night with partner or friend
Long hot soaks in the bath with gin, vin rouge (your fave tipple)
Retail therapy as long as it's on items for you only
Sleep, lots of sleep - we can dream
Lay ins for at least a month - if you are lucky enough to have a partner to allow you to do this take full advantage
"Me time"
Relaxation of your choice
Prevention:
Unfortunately Mum Flu cannot be prevented, only minimised. By using the treatments suggested above you can limit the damage and lead a healthy, happy life.
Have you suffered from Mum Flu? Care to share any tips for suffering mums that don't know where to turn? Please feel free to comment below.