This is as much for me as it is for you reading this. It's a reminder of all the the self care ideas we can use to brighten and lift our days when Mr. Gloomy strikes. Having previously suffered with depression and postnatal depression, I know how important it is to keep that spark inside alive.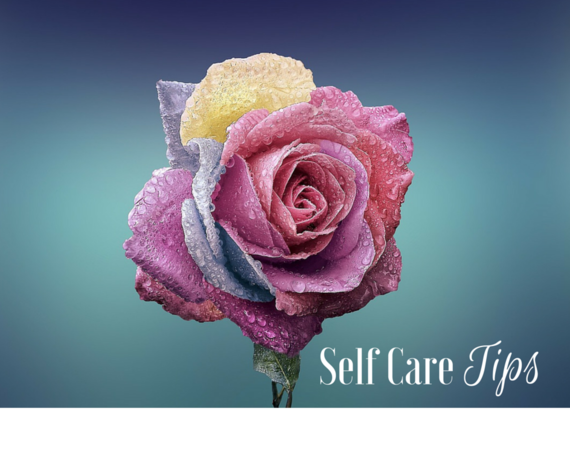 Listen to your favourite music - something that makes the hairs on the back of your neck rise
Look at old photo's and watch old home videos
Take a nice long hot soak or a shower. When you are feeling down it can feel such a chore but you'll feel so much better for it
Start reading a life changing book - The Power of Now Eckhart Tolle, John Livingston Seagull, Chicken Soup for the Soul - there are so many
Do something nice for someone - help an elderly person, buy a homeless person some food, open a door for someone struggling to get through, give up your seat on public transport - you catch my drift
Volunteer your time to a charity - I used to volunteer at the local youth club on a Friday evening which I really enjoyed
Donate to charity - I know charity begins at home but help out a charity by offering your time to raise money - you could do a race for life or do a skydive or donate unwanted items
Dance - go out with your friends or have a wiggle in your kitchen - the girls and I love to wiggle to some beats before dinner time, it's a bit of a ritual for us
Buy your favourite flowers to brighten up your day - I don't spend a fortune, but I always have flowers around
Treat yourself to a dinner/drink date with a friend or partner
Sleep - yes I know, I know more than most that sleep is like gold dust. I pack myself off to bed very early at least twice a week - the difference is amazing
Learn some basic breathing techniques to help you through anxiety or panic attacks
Try some natural remedies like Australian Bush Flower or homeopathic remedies to lift your mood
Write a list of 50 things that make you happy and pin it up somewhere you can see it everyday
When you are feeling low try to write the words that reflect how you feel down on paper - I like to screw the paper up and throw it away
Call a friend or a family member you can trust and are close to
Try to avoid alcohol. We all like a little tipple now and again right? But when you are feeling down, fuelling it with a natural depressive isn't going to help you find your happy again
Buying materialistic items can temporarily lift your mood so it's not all bad to do a bit of retail therapy
Watch a happy movie - I love happy movies to get the serotonin levels up again
Avoid negative news - it's only going to consume you and make you feel helpless
Watch your favourite comedian, nothing like a good chuckle out loud
Make sure you get your daily fruit and veg intake - all the vital vitamins and minerals our body needs
Cut down or cut out caffeine. I've been caffeine free for 3 months now and the thought of pumping that crap into my body makes me feel ill now - I sleep better and I have far more energy than I did when I drank it
When a friend or family member offers you a hug - take it
Limit social media - if your phone/laptop or iPad is your appendage much like mine are, then set aside a night or few hours you can switch off from it all
Set yourself achievable daily tasks. I write a list of things I need to do that I know I can complete and tick them off as I go along. Even if it's, shower, wash hair, put washing on, do online shop. It's positive progresses
and read this - 10 Steps To A Happier Place With A Kick Up The Bum
Be kind to yourself, take each day as it comes, don't pile the pressure on yourself and breath!
Feel free to share your self care tips below.
Light and love
Kat