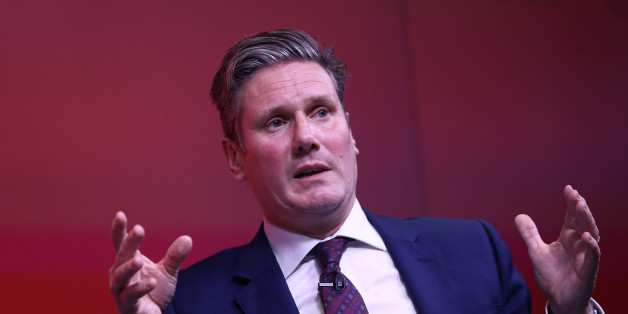 Reuters Photographer / Reuters
Tuesday was a good day for Parliamentary sovereignty.
The uncertainty is over, and we now know that Parliament will have a say on Article 50.
It should have been obvious to the Prime Minister that she could not sideline the House of Commons on an issue of such importance.
What a shame, though, that it took the High Court and the Supreme Court to force the Prime Minister to this point.
82 days have passed since the High Court's ruling and (despite the questions I asked David Davis on Tuesday) we still don't know how much taxpayers' money has been wasted by the Government's decision to appeal.
The good news is that we now know a Bill will introduced to Parliament in the coming days to legislate for the triggering of Article 50.
What precise form that legislation takes remains unclear, or which types of amendments will be ruled in order.
But given the importance of this issue, it would be wrong for the Government to seek now to minimise the scope for MPs to debate this Bill or table legitimate amendments.
Labour will seek to table a limited number of amendments to this Bill.
These will seek to ensure the Government reports back regularly to Parliament on its progress in negotiations, that the goals set out by the Prime Minister - in particular to deliver tariff-free and impediment free access to the single market - are achieved, and that there is a meaningful vote on the final deal.
Labour will also seek to ensure the Government publish a proper plan - ideally a White Paper - before Article 50 is triggered. The House of Commons has already voted overwhelmingly for a Labour Opposition Motion that called for the Government to publish a Brexit plan, and the Prime Minister should be in no doubt that we do not consider a 45-minute speech to be any substitute.
This Parliamentary battle really matters and, if we can win support for these amendments, Labour can help shape the process and significantly strengthen Parliamentary accountability and scrutiny.
But we must also remember that triggering Article 50 is just the start, not the end of the process.
Once Article 50 is triggered there will multiple opportunities to campaign and argue for the Government to take the right approach to Brexit. Any proposed changes to domestic law must involve votes in Parliament, whether through the Great Repeal Bill or other legislation.
For Labour, that means the chance and responsibility to fight for a Brexit deal that puts jobs and the economy first and insists there can be no drop in workers' rights or environmental protections. It also means vigorously opposing the Prime Minister's threat to rip-up existing economic and social protections, including slashing corporate taxes and public spending.
This is, as I have said before, the battle of our times.
So while today was an important day in the Brexit process, there will be many more to come.
Keir Starmer QC MP is the Shadow Secretary of State for Exiting the EU and Labour MP for Holborn & St Pancras