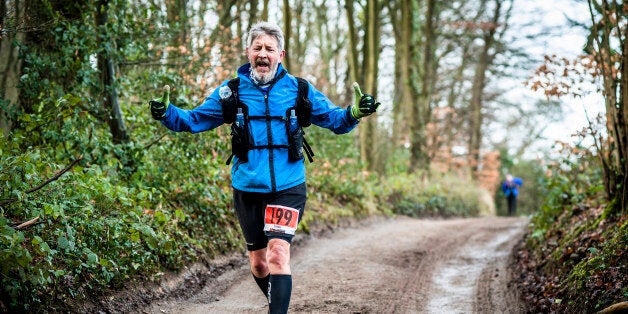 I had my head in the clouds, literally, when the idea began to germinate. In 2013 I pledged to run my first marathon in my 65th year. Amsterdam was booked and on the way back from Marseilles, where I had run the half, I was looking through the races listed the free magazine, Distance Running. I spotted The Bahamas Marathon, and knowing my wife had always wanted to go there I decided to enter it. Then I wondered if I could follow with others starting with C, then D etc. When the answer seemed to be 'yes' I decided to push the idea to its extreme; why not do (my first) 26 marathons, in alphabetical order AND in different countries. It wasn't a matter of 'why do it' but really 'why not'.
I spent the next couple of months researching possible races, trying to find out if it had already done by anyone else, and wondering how often I could run a marathon. Doing them as quickly as possible was a priority in case my body decided it didn't want to run 42.2km for too many years. I hadn't even run one marathon yet.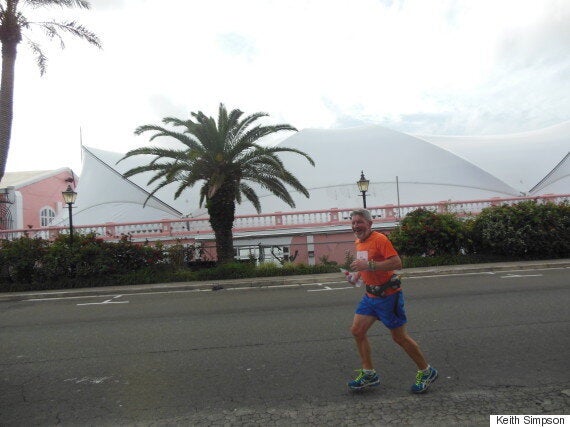 The idea was almost derailed before it started because a stress fracture in my foot meant Amsterdam was out of the question. Fortunately The Authentic Athens Marathon three weeks after the Amsterdam date still had places available, so I entered and successfully ran it. Actually it really was the correct place to begin my project; the race starts at Marathon, where the Athenian army defeated the Persians and Phidippides ran to Athens to report the victory.
Over the next 1245 days I completed another 24 marathons, on six continents, and on 9th April this year I was on the start line in Zurich for number 26.
Along the way there were challenges which I wondered might be too great. Early in the journey running four weeks apart seemed daunting but 12 months later this reduced to races on consecutive weekends and others two weeks apart that involved travelling back from New Zealand then to Jamaica a couple of days later and finally X and Y were six days apart in hot conditions in south east Asia. All challenges were successfully overcome. And another extra task I set myself, to run all of the marathons after Athens faster than that first one was also successfully completed.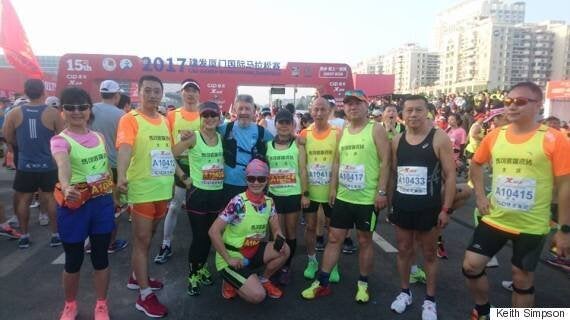 My main fear during the whole time was not completing each race but being fit to actually start. Any injury that caused any planned race to be missed would have delayed everything by 12 months - for a majority of the 26 there was no other option than to run in that narrow time. At the beginning of 2016, just before I was due to run three in five weeks, I developed inguinal hernia. Telling no one I ran the total of five planned marathons and a 50 mile race before getting it confirmed by a doctor in the Autumn and having an operation to repair it; that then gave me 11 weeks to recover before travelling to China and Myanmar for 24 and 25.
There were two 'outside my control' events almost caused problems. Kharkov in Eastern Ukraine is just over 20 miles from the Russian boarder; and was run when the fighting and tension between the two countries were at there worst. The Foreign and Commonwealth Office advised against all but essential travel to the region, I considered my journey to be essential. I went and was very warmly received, the only Brit to run the race. There were riots in Podgorica the night before the race, directly outside the apartment I was staying in and where the race was due to start and finish. When I opened the window to see what the noise was the immediate stinging in my nose and eyes was due to tear gas. When I went to bed I had no idea if the race would take place next day (and there was certainly no other P marathon possible before Queenstown New Zealand four weeks later). At 7am the next day there was a clear blue sky and no sign of the disturbances of 10 hours earlier.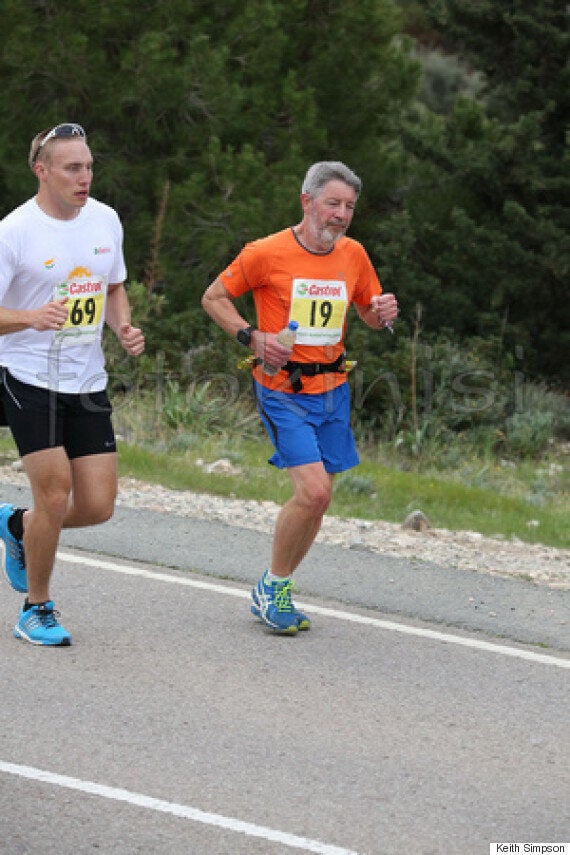 Every single marathon has been special for some reason, such as my first sub four hour in Düsseldorf, crossing the Bosporus from Asia to Europe during the Istanbul Marathon, seeing the sun rise over Victoria Falls; but The Midnight Sun Marathon in Tromsø Norway is the most memorable. Being inside the Arctic Circle, in mid-June the sun does not set, so when running at midnight the sun is still in the sky. The conditions were perfect when I ran, clear blue skies and only a slight breeze. To top it all I was first in my 65-69 year age category!
Four years ago I had no idea what my body would limit me to and initially I was trying to follow Eleanor Roosevelt's idea: "Do one thing every day that scares you". Now I try to apply the phrase I suggested at the beginning "why not?". I have seen so many of my teenage peer group and more recently acquaintances who are only concerned with the past, what they did then. I intend to enjoy the present, look forward to the future and the challenges it can provide me with, to make the very best of the limited time any of us have on this amazing planet.
Life Less Ordinary is a weekly blog series from HuffPost UK that showcases weird and wonderful life experiences. If you've got something extraordinary to share please email ukblogteam@huffingtonpost.com with LLO in the subject line.