When I published my book East Meets West 14 years ago I talked about how contrast to showcase materials was key to Eastern design whereas the charm from Western design traditions such as English Country, French Country or Scandinavia chic was down to their blending of tone and pattern. All those years ago I advocated the celebration of colour and texture and wanted people to look at it as a spectrum of choices that need to work in harmony with one another.
While most think of the Kitchen as a primarily functional space kitchens today are much more than a place we cook food. The kitchen of today serves many purposes often acting as the main family living space, a play area, informal dining room and home office in a single day. As a result it is just as important to consider the design of this space in aesthetic terms as it is in functional terms.
Let's start with function first...it is after all a space that needs to really work and multi-task! Think of all the things you need your kitchen to do in terms of cooking and living. Whatever you do please be realistic. I know we all have grand visions of our home cooking aspirations after seeing Jamie, Gordon or Nigella putting together amazing meals but does that mean you need a massive cooker, double oven and American sized fridge! Your kitchen will not turn you into a chef but do invest in the very best appliances for your needs. I myself rely on experienced kitchen designers as they know about the latest ad greatest products to help meet the cooking needs of my clients. It is worth seeking out someone to help you with the right appliances and how to organize your space. They will save you considerable time and money.
What I can certainly convey to you today is how to make your kitchen space a welcoming and relaxing place. After all, kitchens are increasingly becoming the heart of the home so it needs to be a space you feel good in. I am a big fan of island bars as they are great spaces to spread out on for food preparation and also perfect for casual entertaining. My top tip is to invest the time in finding comfortable chairs for you island rather than just opting for standard bar stools. You want people to feel like they can linger not that they need to move elsewhere to relax.
Remember I mentioned contrast at the start of this piece while here is where it comes to the fore. The glamour and mood of your space is determined in your materials. Reflective surfaces, glass, wood and marble/stone should all be thought of individually but also how they will work together. Matt and shine should play off each other on different surfaces to create a dynamic and visually interesting space.
I am a fan of having one space seamlessly meet another through flooring particularly if you have an open plan kitchen and dining room. However, you can differentiate the dinning space by having a soft rug or sisal mat to differentiate the space and add another layer of texture to the room.
Lighting is hugely important in the space. I really like low level low glow lighting as they make your kitchen units seem like they are floating. I do invest a considerable amount in lighting, particularly in the kitchen, because you need it to be flexible and meet the demands of work, cooking, study, play, relaxing and entertaining.
If your budget can stretch then think about your taps as they are really like sculpture in the space and don't for get your extractor/fan hood. I like mine to pop up from the stove but this is pricey so think about how to make your extractor hood a balanced part of the room rather than standing out for all the wrong reasons.
Kitchens have become the center of our homes so careful planning of the space is essential to making sure the most used room in the house is also the place you want to spend the most time in. Here are a few images from my projects which I hope will inspire you.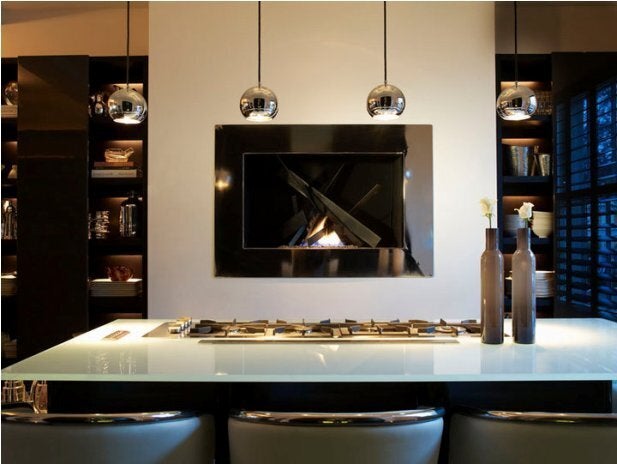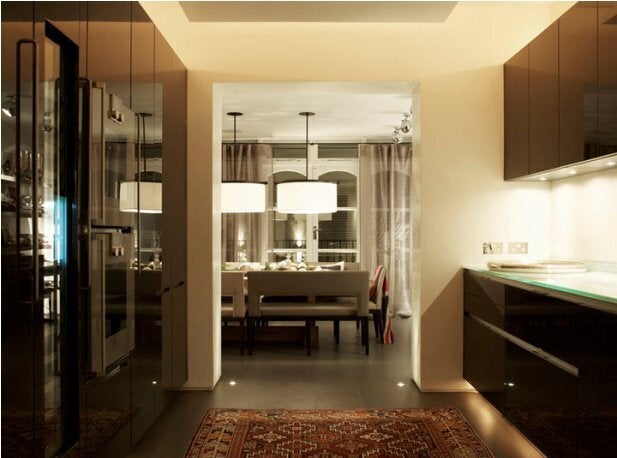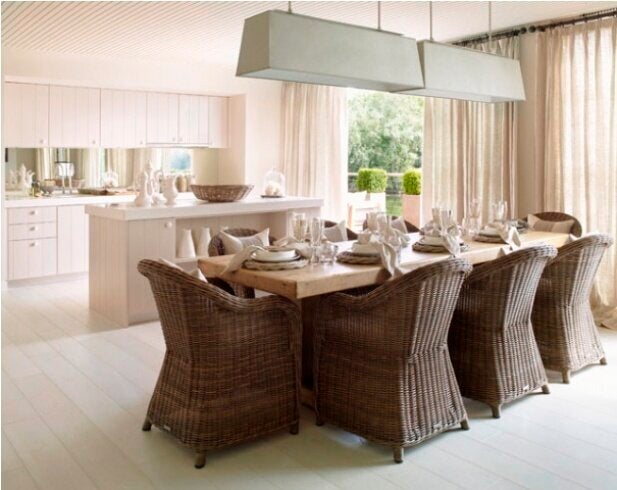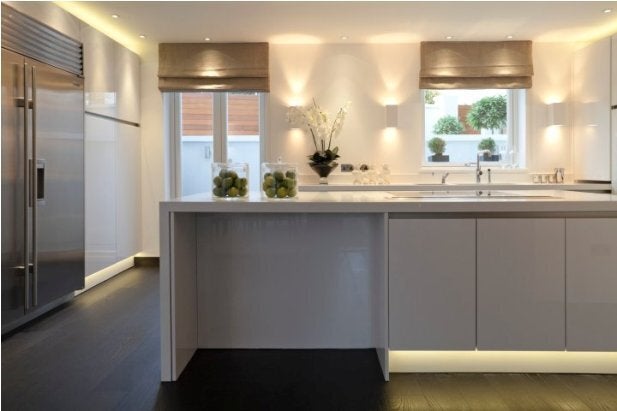 Tune in for my new home make-over series on Channel 5 Superior Interiors with Kelly Hoppen coming in September! X
Related