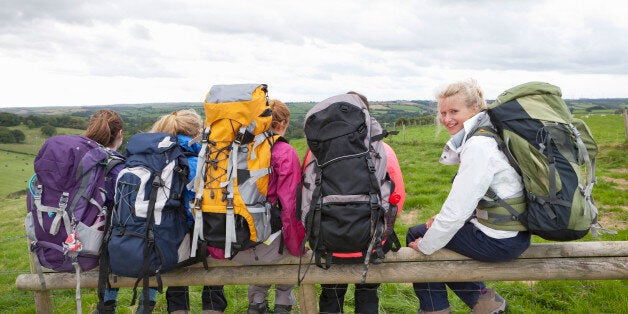 "I have found out that there ain't no surer way to find out whether you like people or hate them than to travel with them," Mark Twain once quipped. How right he was.
Travel can make or break a friendship, so before you journey to the other side of the globe, only to realise that your best mate is your polar opposite, take some advice from those who have been there and survived to tell the tale.
Choose Travel Friends Wisely
A drinking pal who shares your love of real ales does not necessarily a perfect travel companion make. Before you take the plunge to travel with a friend, test the water with a short break to see exactly how compatible you really are. Do you like the same activities? Are you both up with the lark or the last ones propping up the bar? Are you savers or splurgers?
Be upfront and honest with your friend about what you want to get out of a trip before you go. Discuss your travel plans and draw up a rough itinerary that covers both your interests. Money matters, too. Are you going to rough it in beach shacks or splash out on boutique hotels? Will you be zipping about town in tuk-tuks or taxis with aircon? Are meals going to be cheap curries at street stalls or gourmet tasting menus? Have a budget in mind and stick to it.
Obviously your friend loves doing the same things as you, right? Well, it ain't necessarily so... Five thousand miles from home, you discover that said friend would rather chill in a hammock than tour boring Mayan ruins. You want to skydive in New Zealand, while they would rather watch Lord of the Rings back at the hostel. Your idea of travel is living and breathing the culture, theirs is sipping mojitos on the beach. Opposites definitely don't attract when it comes to travel, so check you have plenty in common before you head off together into the wild blue yonder.
Two is a nice even number for travelling - add a third person to the equation and someone is going to be piggy in the middle. Small groups of friends (more than three) can work well, as long as everyone respects the group dynamic.
Travelling together doesn't mean you have to live in each other's pockets. A little breathing space will do wonders for your friendship - not to mention your sanity. Factor in time for yourself: a mooch around a food market, a morning spent checking your email, a hike to a mountain your friend has no interest in climbing. Compromises are all very well, but you want the trip to work for you, too, and missed opportunities are a slippery slope to regret and resentment.
Spending 24 hours a day with someone is bound to reveal irritating personality traits you never knew existed, from Richter Scale 9 snoring that shakes your bunk at 3am to bathroom-hogging habits, shoddy map-reading skills to a cack-handed inability to assemble a tent in the driving rain. Try to keep things in perspective and don't get bogged down by pitfalls and minor personality clashes. The best thing you can pack for your travels is a sense of humour.
Shit happens when you travel: stolen wallets, Delhi belly, expired visas, lost paths, altitude sickness, almost-drowned-in-the-rapids moments, you name it. A real friend should be there for you in your hour of need - and vice-versa.
Nothing pours cold water on the fire of friendship like disrespect for personal space - be it dirty undies scattered across the bathroom floor, late-night elbow jabbing in bunkhouses or crack-of-dawn hostel faffing. With a little respect for the moods and needs of others, however, you should be fine. Try to be tidy, don't use all the hot water in the shower and find comfort in silence after a tiring day on the road.
One street, one village, one mountain over and suddenly you've left the tourist trail behind. Some of my sweetest travel moments have been with locals. I'll never forget hitchhiking through national parks in Thailand, picking grapes in the dewy dawn in Bordeaux, or hearing maoi tales handed down over generations on Easter Island. Breaking free of the backpacker rut and befriending locals will give you a genuine insight into a place, not to mention memories that will linger long after the postcards have arrived and the souvenirs have gathered dust.
Finding Travel Companions
You can book more than your airline ticket and hotel online nowadays. If you don't want to go solo, there are numerous sites where you can meet a like-minded travel companion, such as TravBuddy and Travel Buddies, or stay with one, for instance Coachsurfing. But before you embark on that trip of a lifetime or kip on a stranger's couch, make sure you meet in person first to suss out their friend potential.