As new parents we discovered that the wide world of baby products is vast and from the beginning we were bombarded with baby industry marketing. The list of 'newborn essentials' presented to new parents is mind boggling. Like us, many parents may feel pressured to buy every knick-knack on the market in a misguided attempt to ensure their baby's needs are very much being met.
However with our rational thinking caps on and putting the marketing mayhem aside, we decided to look at what we needed. From the onset we were after baby products that we deemed functional, ergonomic and practical. Bearing this in mind, in my first month with my newborn baby, apart from the standard essentials; nappies, rompers, bottles, toys and story books, I have only used nine items religiously at home which are on daily rotation and a good starting point for new parents.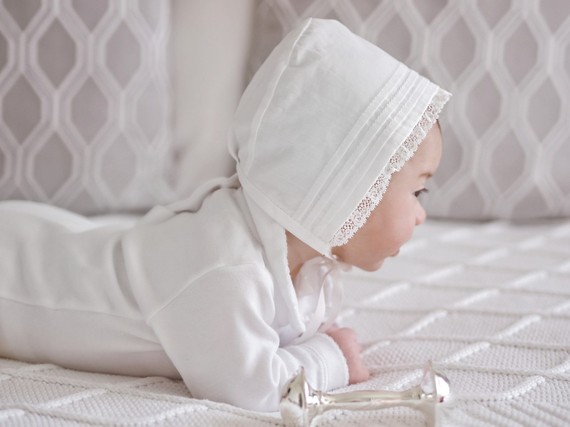 Author's own
1. Swivel bassinet
The swivel bassinet is classed as a co-sleeper (as it floats over your bed) however the baby is never actually in your bed as the bassinet is on a swivel base which you can twist at 360 degrees, closer or further to the bed, or all the way around and is a great alternative to a standard moses basket.
2. Baby lounger
A baby lounger or our baby nest as I refer to it, is a portable, light and functional sleeper. Newborns love the snug feel of the lounger as it mimics the tightness of the womb and my baby falls asleep in it very easily.
3. Activity gym and mat
Ensuring you engage in daily cognitive activities and tummy time with your baby is important from the newborn stage in order to help newborns stimulate brain activity and strengthen their neck muscles. An activity gym is a great way to do this and babies love the bold colours and stripes that are characteristic of these sets.
4. Baby bouncer
We opted for a manual baby bouncer over an electric version as the gentle bouncing rhythm is powered by my baby and in turn my newborn does not become reliant on an electric rocking motion to fall asleep. Manual rockers also help babies develop their balance and motor skills.
5. Nappy genie
A nappy disposal system is simple to use, hides away your baby's dirty nappies and also masks any smell. The dirty nappies go into a bag in the unit and the nappy is sealed ready for the next. This system negates the need for multiple trips to the waste bin and can be placed in any room.
6. Changing mat, bathtub and bath support
Initially I was a after a combined changing mat and bath tub station however after reading comments online I decided to go for three separate pieces as the combined units were bulky and babies outgrew them quickly. The changing mat is practical as I can move it anywhere and the the bathtub is small enough to make my newborn feel secure and is easy to fill and clean. We also have a bath support which we use occasionally when we fill in the whole bathtub.
7. Electronic digital thermometer
Many electronic digital thermometers on the market are apparently as accurate as a doctor. Ours takes a couple of seconds of skin contact in her ear or forehead for it to emit a response, green gives the all clear and red indicates a warning in which you need to act and consider taking your baby to your GP.
8. Combined room temperature gauge and night light
Combined room temperature gauges and night lights indicate the room temperature while also acting as a night light in the evenings. An ideal room temperature for newborns is between 16-20 degrees celsius, a temperature beyond this may increase the risk of SIDs. When the gauge records a higher reading, we immediately lower the room temperature and vice versa when it is too cold.
9. Dual electric breast pump
Electric breast pumps have come a long way from what I hear and not painful at all, particularly with their various settings and stimulation patterns. A dual electric breast pump allows me to pump two breasts simultaneously to save precious time. The NHS also recommends that breast milk can be stored in the fridge for up to five days and up to six months in the freezer.
Full version published on www.luxmumma.com on 13th July 2017