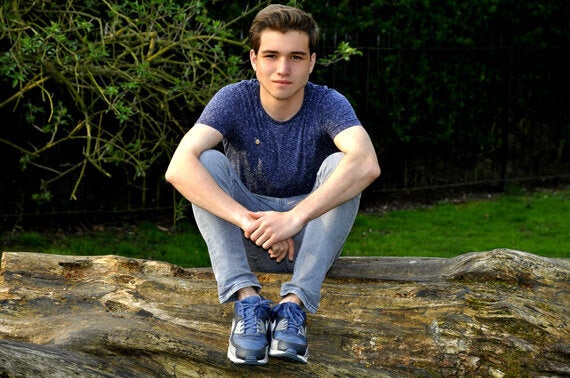 So, I thought I should tell the world more about me and what I am currently doing with my crazy life. The World Youth Organization (formally known as the Extreme Sport Challenges Association), a charity yet to launch in January 2016 was created by Maliha Reza, Amy Lee and myself, Kieran Goodwin. We are all 17 years old and already company directors for the organisation and soon to be elected as charity trustees with Ayath Ullah, when our application is approved by the almighty Charity Commission.
Let me explain more about the organization. WYO grew off of our main aim which was to eradicate the stereotypical image which teenagers have lurking over them day in and day out. It started with many ideas on how we could achieve this. Our initial first idea sprouted from charity and getting teenagers and young people more involved with good causes. Perhaps having an online platform where teenagers can start their own projects on. But this seemed too alike to other organisations and crowdfunding sites like JustGiving or Kickstarter. So, after a long but hair-rising meeting with Ayath Ullah we came up with our mission and aims.
The World Youth Organization is an online platform where teenagers and young people can visit and find amazing opportunities in the fields they most enjoy. They include politics, environment, charity, volunteering, sport and more. Another aspect which makes WYO so unique is that most of our executive board and volunteers are all young people, because we believe a youth charity should be run by youths. However having many young people on our boards, makes us a very independent organisation so we do rely on the generosity of the public to help with our funding in the future.
Currently WYO is in the developmental stages of creating a charity and global organisation. Our set launch date isn't till January 2016, however during this time we will be very busy and taking on many challenges including our website being built and appointing our volunteers and staff to roles. Other aspects include our marketing and press and of course building up our supporters.
It's mad to think how much truly goes behind these organisations. We are meanwhile balancing college work and WYO duties, which at times can seem like a handful, but you do get used to it after a while. It is great to see how many people are already backing us and supporting the organisation in its stepping stone stages.
A huge thank you goes out to Ayath Ullah, who has been mentoring the organisations progress and directions. Ben Patrick Johnson who has been mentoring me personally. Metal Potato, who are our official website designers. Finn Sims, our producer and film director for our advert which will be shot this summer. Christopher Devine and Lauren Duffy, our International Relations Directors, who will soon be getting very busy with making connections around the world for the World Youth Organization. Hugo Oliveira, who will be coordinating our work in Brazil and South America. Our social media crew which includes Reuben Griffiths Bekoe (also our Ghana Representative), Evie Walper, Priya Radia and Jennifer Williamson. And of course the hundreds of people who have already helped out with WYO.
It brings me great joy and happiness to see how far WYO has already come, even though we haven't even launched officially yet. These past few months have almost certainly been a roller-coaster. Personally I have not been very well recently and struggling with many issues with the family and so on, however the World Youth Organization really keeps me optimistic and receiving messages from people day after day keeps me smiling.
It is safe to say there are many exciting things happening for the World Youth Organization at the moment, and I wanted to share my excitement with everyone today. If you want to contact us please do. Email us at enquiries@worldyo.org.
Popular in the Community